Nate Diaz and his brother Nick are certainly not known for their tolerance towards cheating. Hence it comes as no surprise that Diaz doesn't take kindly to calling Jon Jones an MMA great. Diaz and his brother are known for never having popped for performance enhancers and take great pride in the fact.
Diaz is in full fight week mode as he prepares for his final UFC appearance against Chechen sensation, Khamzat Chimaev. To this extent he has given his first fight week interview to ESPN alongside Bret Okamoto.
In the interview, he talks at length about his relationship with the UFC, his plans after this fight week and how he intends to use his promotion, Real Fight Inc for the better of the sport. Over the course of the conversation, the topic of all-time greats popped up into the conversation.
Related: "We ain't going nowhere" Nate Diaz promises his highly anticipated trilogy fight with Conor McGregor will happen
Nate Diaz doesn't mind fighting Jon Jones on Steroids if he's allowed to smoke weed prior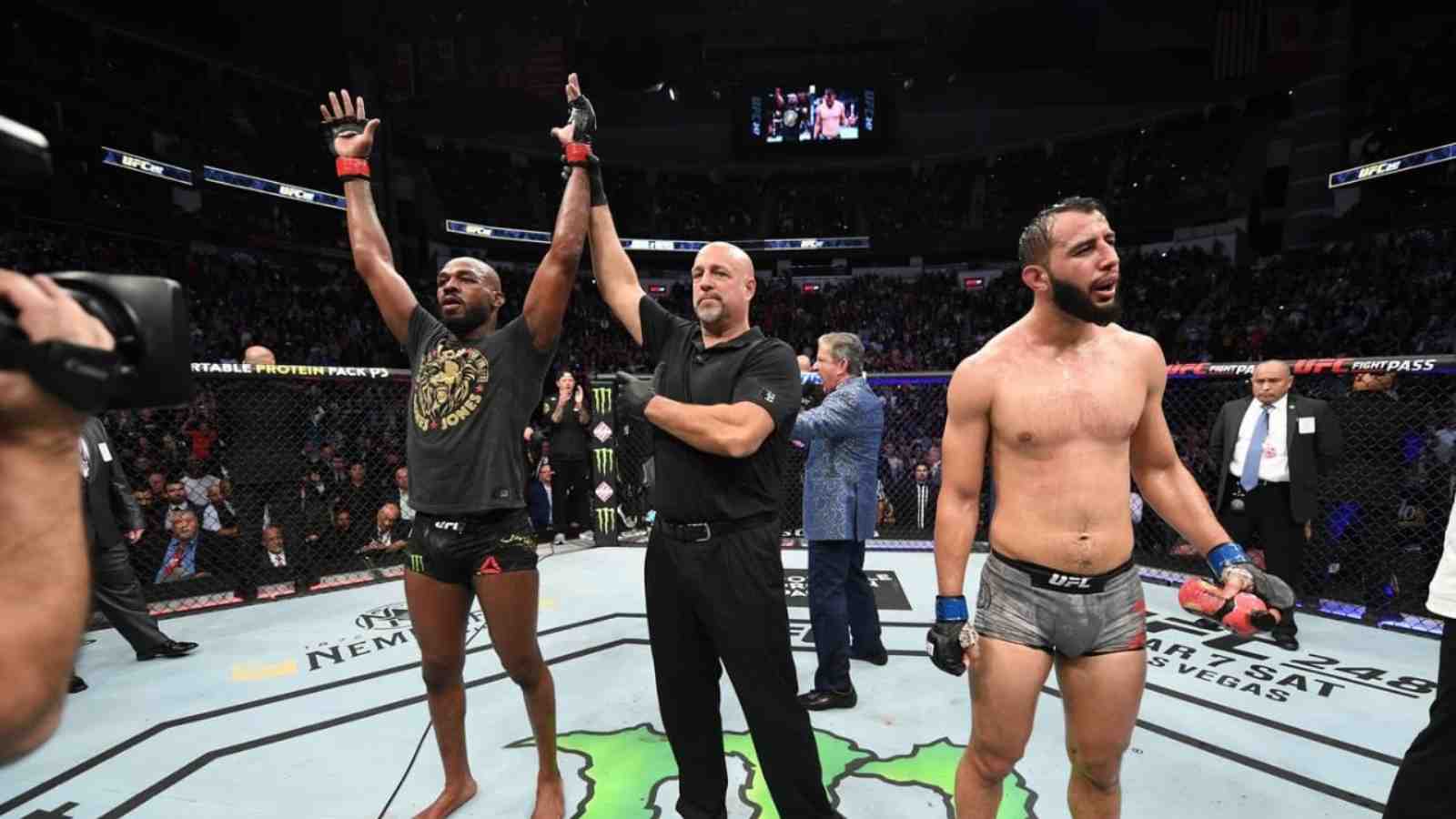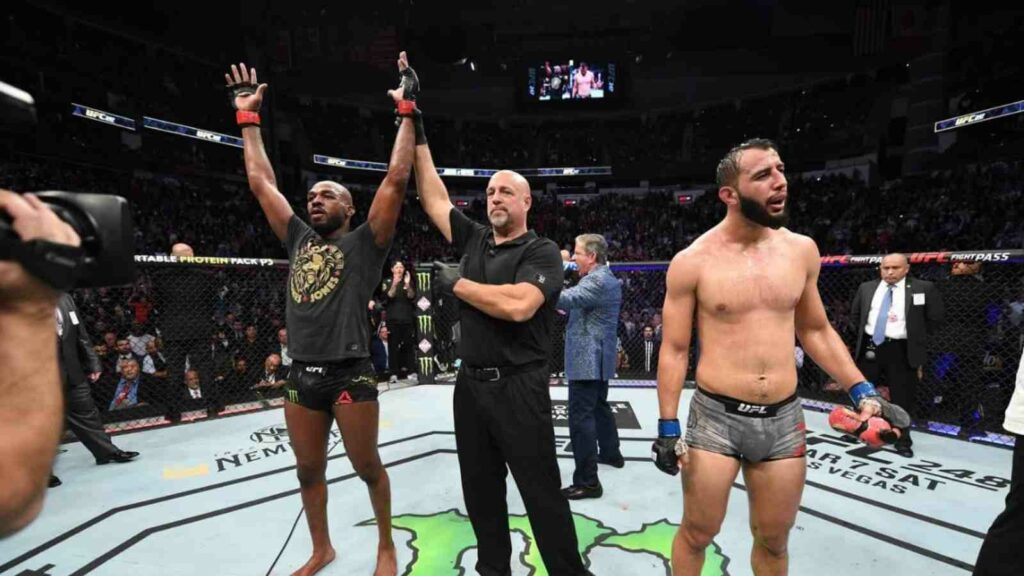 Jon Jones has been in many lists compiling the greats of the sport. However, despite his immense talent, his own actions have led to his legacy being marked by a huge asterisk. While his controversies outside the sport are bad enough for him to be disassociated from it's collective memory, its his actions in his professional career that have led him to this road.
Jon has tested positive for performance enhancers like turinabol multiple times in his career, most notably before his rematch against Daniel Cormier. Moreover, he's been inactive for over two years, which has led to the further stain on his legacy as a champion.
Also Read: "Biggest fighter in UFC history," Jake Shields says Nate Diaz must defeat Khamzat Chimaev to prove naysayers wrong
Diaz shares the same opinion. When Okamoto brought Jones's name into the conversation Diaz stepped back and expressed dismay. "I had a question, it's simple too, I mean with all due respect to these guys cause they are great but if you do steroids you are just completely, you're a f****** p****", said Diaz dismissing Jones as a contender for the spot of an all-time great.
Diaz then said he has no inherent problem with steroids but does with the sly and secretive nature of the athletes that use it. "You know if you're doing it out loud, it's different, like " Hey well all shoot steroids and whip everybody's ass" , that's different well because I'm willing to fight a motherf*** on steroids", said Diaz as he said he could smoke some weed and fight someone on steroids and be fine.
"You're out of the question, that whole legacy is gone and done with," said Diaz as he expressed his feelings about Jon Jones's spot as a GOAT.
Also Read: "The fight we all want" – Francis Ngannou's coach reveals Ngannou's plans for fighting Jon Jones in his comeback fight