Seems like Alexa Grasso's win over Valentina Shevchenko wasn't a fluke, but rather a practiced move in her gym with her coach. Her win over Shevchenko was something that she practiced again and again and produced an upset.
At UFC 285, it wasn't only Jon Jones who won against Ciryl Gane in his return fight in the octagon but also an upset in the women's flyweight division. Grasso produced an upset over the long-reigning champion of the division, Shevchenko.
Defeating a champion who has defended her title seven times, Grasso needed a strategy that needed to work at all costs. She practiced it in her camps and managed to execute the same exact move on Shevchenko to win her title.
Alexa posted it on Instagram saying they practice this for fucking months, amazing to watch her doing it just before winning the belt pic.twitter.com/b5Dq6srHT2

— * (@andrpsl) March 6, 2023
Now it only remains to see if Alexa Grasso can defend her title or not in the Flyweight division. And Valentina Shevchenko will definitely want to get back what has been hers for five years. Only time will tell.
Related: Joe Rogan nowhere to be seen! Fans react as UFC commentator goes missing during Jake Gyllenhaal's 'Roadhouse' filming
Fans react to Alexa Grasso practicing her finishing move in her camp for Valentina Shevchenko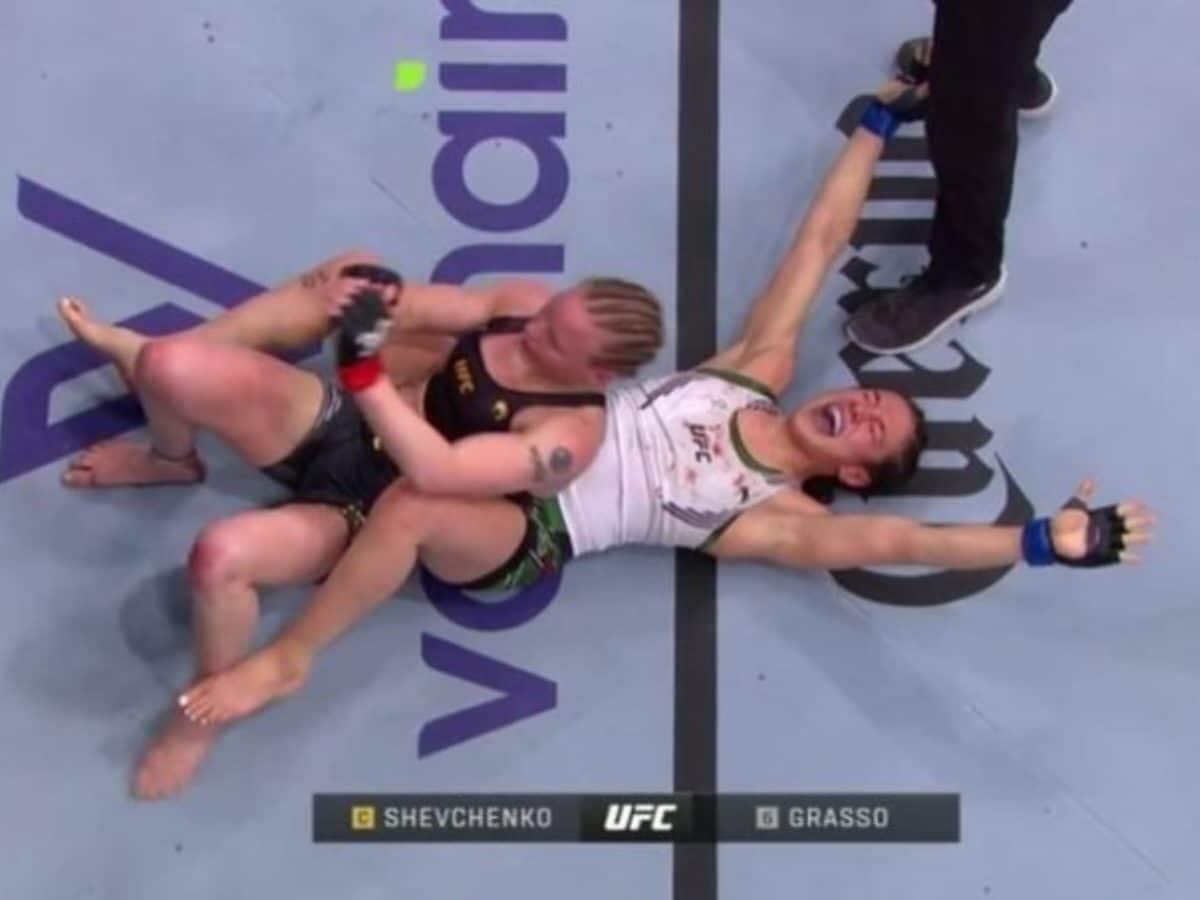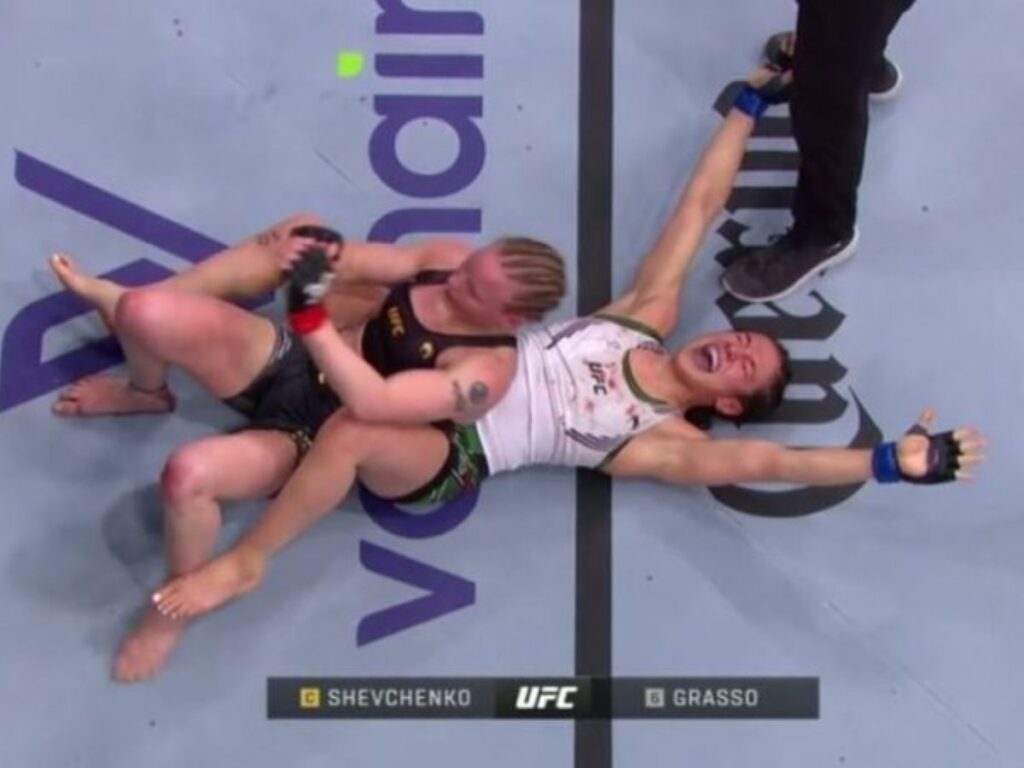 After a video went viral about Alexa Grasso practicing her finishing move in her camp to use against Valentina Shevchenko, fans have gone crazy seeing the similarity between the two. Seems it's true that practice makes perfect.
Fans seem to claim that Grasso always had superior striking skills but went under the radar since UFC doesn't know how to promote its fighters. People have also praised in the continuous repetitions that went into practice to perfect the move.
Love to see it

— César Fibonacci (@Del8Sorcier) March 6, 2023
Said it so many times but the fact people underrated her striking this much annoys me just because she's quiet and ufc is terrible at promoting

— 👀 (@IDWAPPOK) March 6, 2023
😳

— ★ ABEL ★ (@profeshgamblr) March 6, 2023
Repetition. Fantastic game plan. Especially as Valentina tires out the spin becomes slower and less technical. Creates room to close in and take the back. Super work here by Alexa and her team.

— Andres Fierro (@andres412) March 6, 2023
Perfectly executed

— * (@andrpsl) March 6, 2023
But only time will tell if Alexa Grasso can defend her title or if Valentina Shevchenko will come back again to take back what was hers. Only time will tell. But UFC 285 has been iconic since Jon Jones won his heavyweight title and Shevchenko was finally defeated.
In case you missed it: