In the recent UFC 285, Jake Gyllenhaal and team Roadhouse were seen filming during the event. And there was Joe Anik who was seen commentating for the Roadhouse fight, but fans wonder why Joe Rogan wasn't there.
During Jon Jones and Ciryl Gane's fight card, there was another unexpected fight card that the fans weren't ready for. It was Gyllenhaal's fight. And as soon as he went into the octagon, Rogan immediately left the commentary box for Joe Anik to commentate on that fight.
Fans wonder if Rogan wasn't paid enough to commentate for a fight in the movie. Roadhouse also has Conor McGregor starring in it, so it remains a sight to see how Conor acts in the movie. Fans already wonder if they should actually bother watching the movie since they already got to see the assumed final fight of the movie.
Roadhouse didn't pay Rogan enough. He went to the back to eat some Elk pic.twitter.com/UUfT3uEbvX

— Spinnin Backfist (@SpinninBackfist) March 6, 2023
Related: "Jon Jones doesn't look like the same guy anymore" – Former nemesis Daniel Cormier is all praises for Jon Jones
Fans find it weird that Joe Rogan went missing for the shoot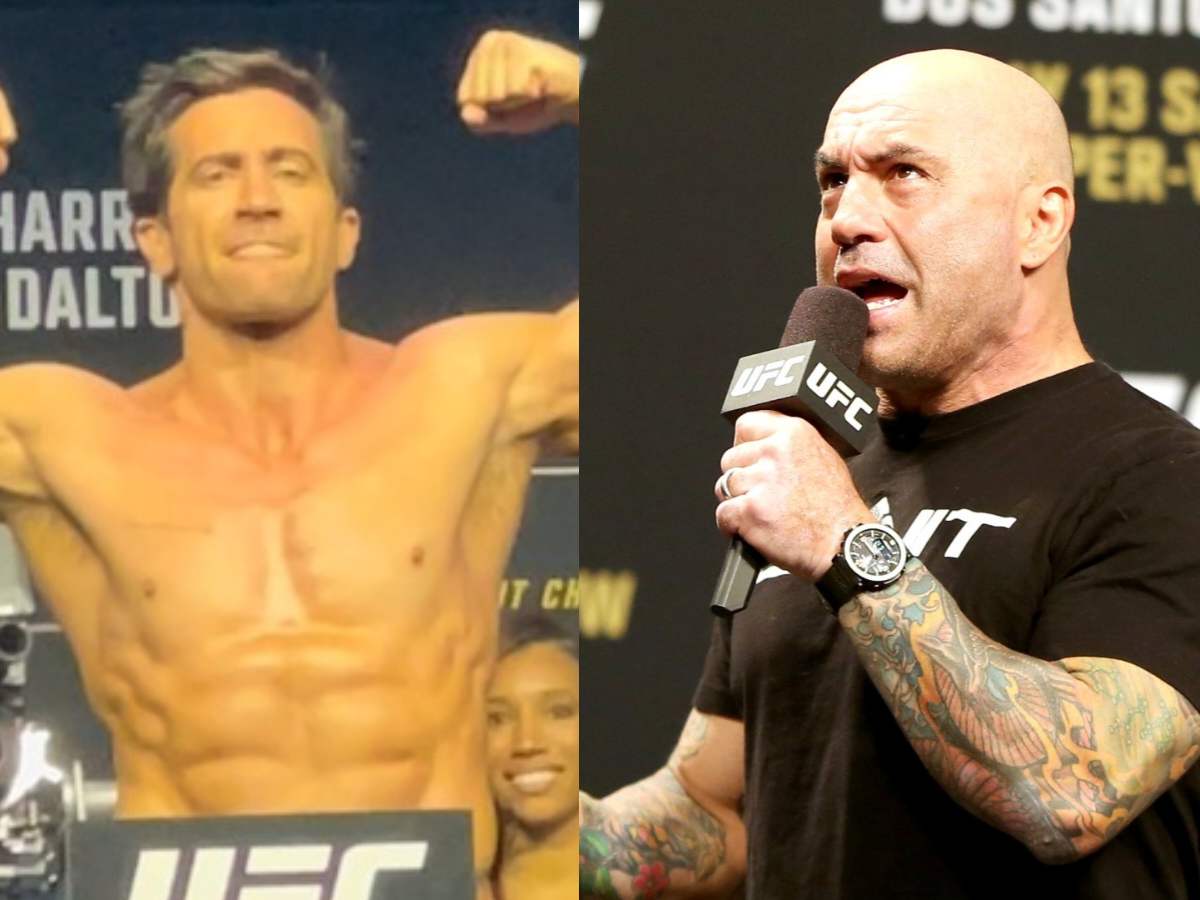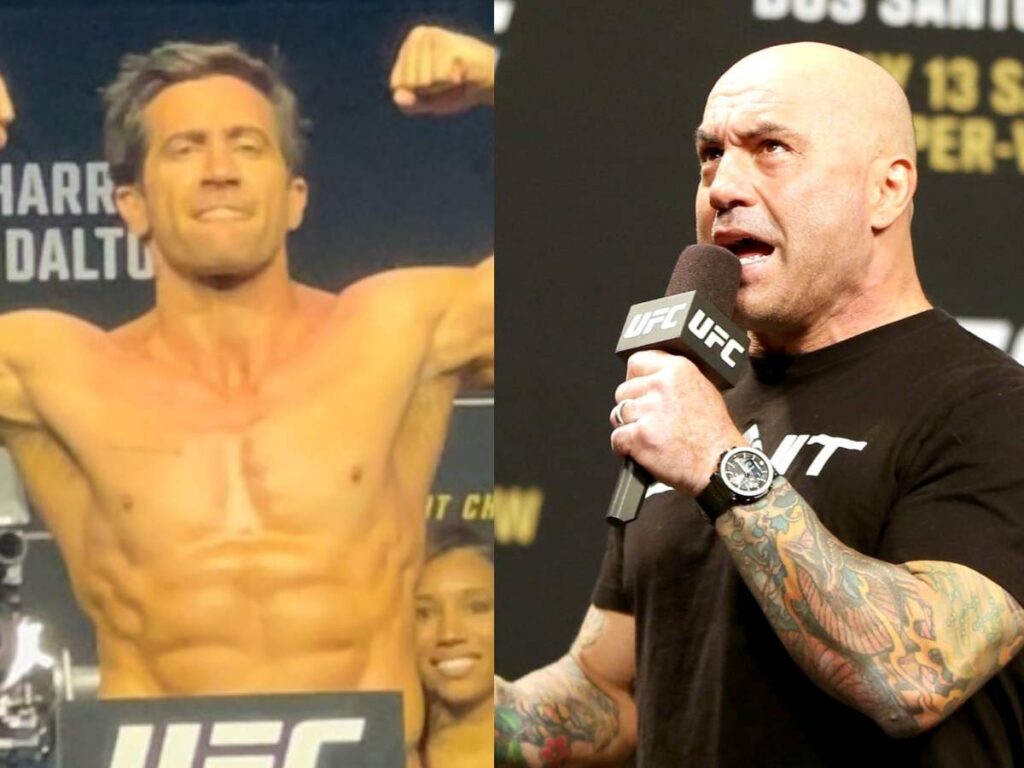 Joe Rogan was nowhere to be found when Jake Gyllenhaal was seen fighting for his movie. He was replaced immediately by Joe Anik in the commentary box, so fans were left wondering where he went.
People in the MMA community think that the movie producers didn't want Rogan hence he went missing. They also thought that Joe Anik was paid way too much, due to the way he was acting.
And it looks like they overpaid jon anik, I mean look at him.😭

— Farruz Alan (@AlanFarruz) March 6, 2023
I think the movie producers didint want him in the movie 😂😂

— WestheimCapital (@WestheimCapital) March 6, 2023
He wasn't in there for the Ceremonial weigh ins either lol jon did it

— pat m (@paychex_malone) March 6, 2023
Best supporting actor goes to Anik

— Jelly Danish (@jellydanish899) March 6, 2023
Jon Anik at the Oscar's this year pic.twitter.com/OHb28G1eNt

— Luxvor♟ (@Luxvor0) March 6, 2023
Fans can only wait till when the movie is released to see how it actually turns out. The movie has Conor McGregor acting in it, so he will be debuting as a Hollywood actor therefore it will be a sight to see how it actually turns out.
In case you missed out: