When it comes to looking at a proper specimen who can actually look like a perfectly shaped MMA fighter the first name that will come to mind is Francis Ngannou. The guy with a sled hammer kind of strength in the fist was spotted with bodybuilding legend Arnold Schwarzenegger.
The seven times Mr. Olympia winner captioned the post, "Now i know how Danny feels. @francisngannou @big.ticket73″. But this is not the first time Arnold was spotted with UFC fighters; Georges St. Pierre, Daniel Cormier, Chris Weidman, etc. are some of the well-known UFC names who were spotted with Arnold in the past.
Ever since the release from UFC, the Predator can be found in many places. The Predator right now is setting up a boxing match with Deontay Wilder but Francis and fans were amazed to see Arnold Schwarzenegger and NFL star Mekhi Becton at the same gym clicking pictures.
The size difference between The Predator and The Terminator was completely shocking for the fans. It was like Superhero and a human being clicking the picture. Though both are having just a 2-inch height difference the body condition of both is probably what caused it to have the huge difference. The Terminator was certainly looking very small against The Predator. 
Now I know how Danny feels. https://t.co/F5SakplgIt

— Arnold (@Schwarzenegger) March 28, 2023
Related: "Champion for who I am," Francis Ngannou fires back at Dana White's Criticism asserting himself as heavyweight champion
Twitter goes wild reacting to Arnold Schwarzenegger and Francis Ngannou together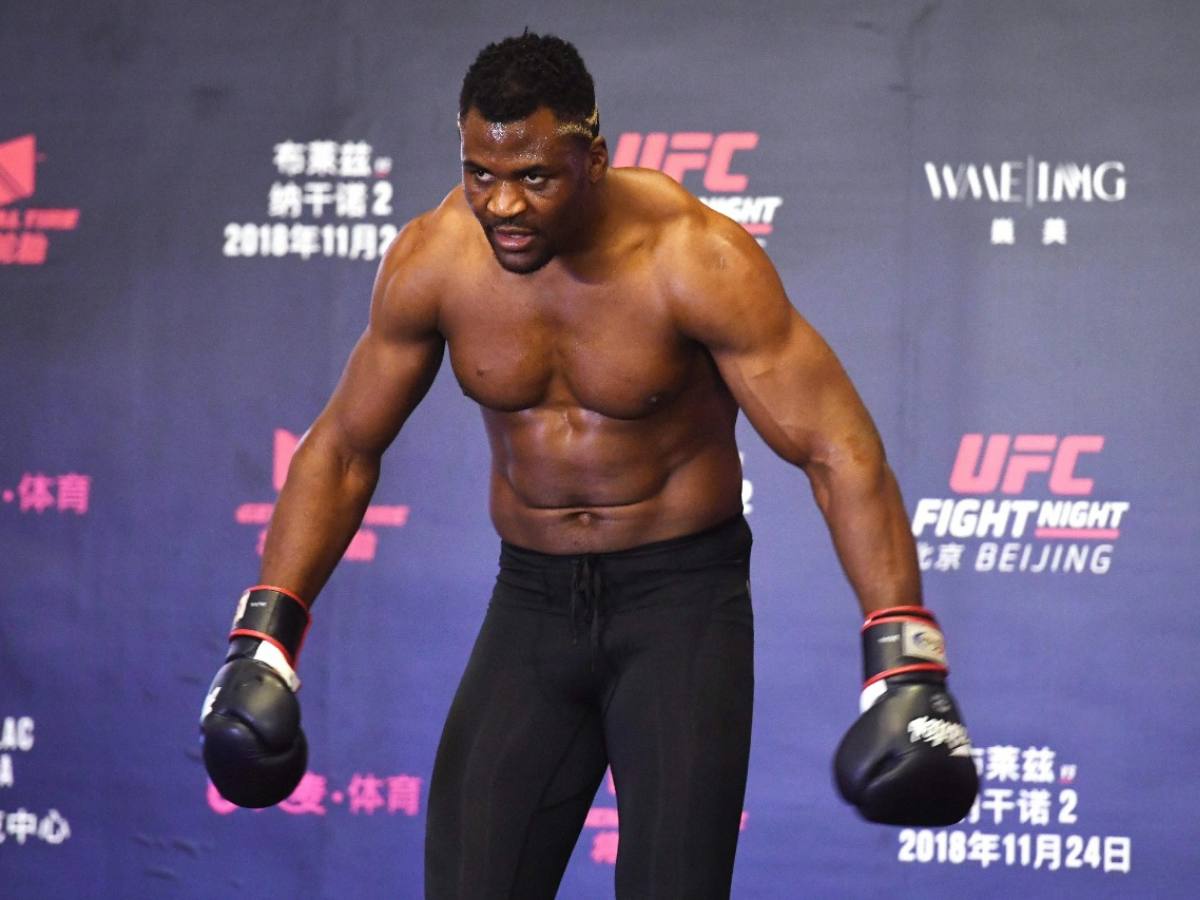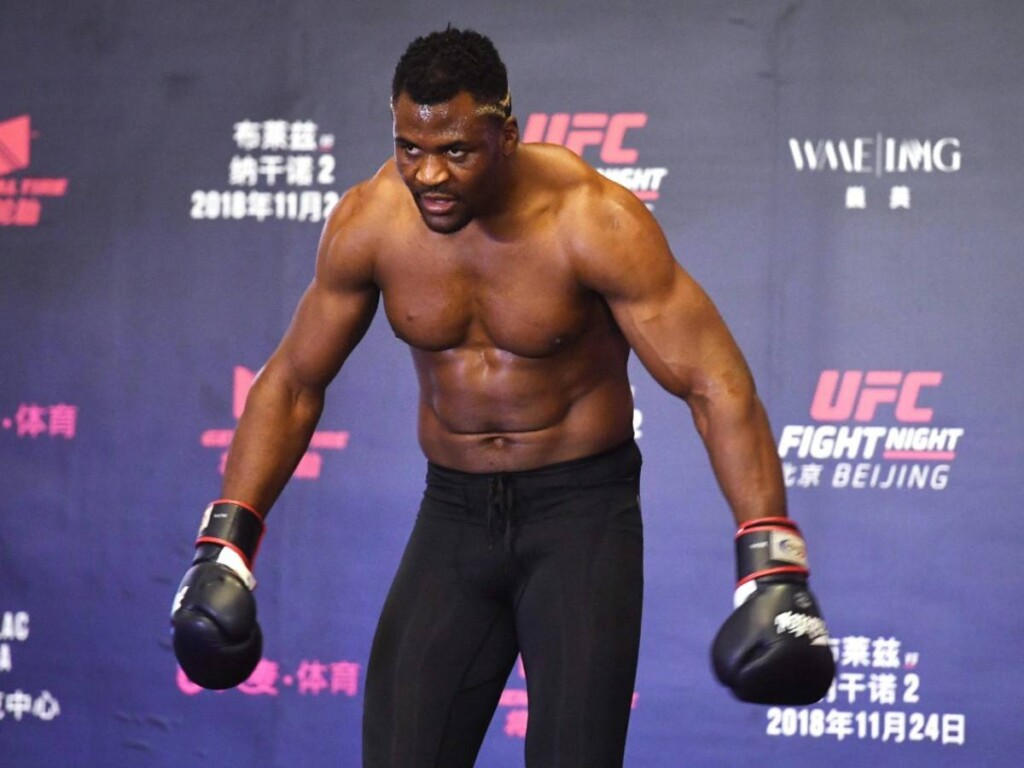 Twitter fans just could not stop their laughter. Everyone was amazed and also find this picture or incident so funny that the Tweet got viral. Many memes were made on social media platforms.
Even in old age Arnold doesn't want to skip the gym but when Francis Ngannou and Mekhi Becton were spotted in the gym they couldn't hold themselves from capturing this moment. Mekhi Becton is, even more, taller than both the legends at 6ft 7in height they both looked small in front of both NFL stars. Here are some of the reactions:
Danny doesn't have feelings

— Dr. James Mansfield, M.M.A. (@Jabjitsu) March 28, 2023
🤣 ah man not even close to danny haha !

— RICKY (@ricky1ricky2) March 28, 2023
March 28, 2023
You and Danny are Twins. "Tonight, is your night bro…it's your night bro…"

— On My Soapbox 😷✊🏿✊🏾✊🏽✊🏼✊🏻🌻 (@OneMinSoapbox) March 28, 2023
Arnold from the top rope! 😂 Love it. It takes a LARGE HUMAN BEING to make you look smaller.

— Atleast I'm Enjoyin the Ride! (@GuyForgetGhost) March 28, 2023
The Predator is eyeing professional boxing matches after getting released from the UFC contract. He left UFC as a champion but he didn't lose his belt. As per different sources, the training of The Predator is set to get more intense since he has not yet fully recovered from the knee surgery. Soon the fans will get to see Francis in the ring but not the Octagon probably. It might be against Deontay Wilder and maybe even Tyson Fury.
In Case you missed it:  
"Elon Musk?" Dana White's favorite NELK Boys surprise Hasbulla with special meet-and-greet
"He says a lot of things," Bold Jorge Masvidal rebukes Dana White's Colby Covington title shot announcement