Paddy Pimblett is one of the fieriest fighters in the UFC – while he has largely fought opponents who cannot rival his stardom, his performances and accompanying talk have won over the hearts of fans.
One of the main reasons for Pimblett's rise to the top has been his ability to say things without shielding any true feelings about them. As such, after his last win over Jordan Leavitt in July, he used his voice to amplify the concerns surrounding mental health concerns for men, having very recently lost a good friend of his to s****de.
Now, in the lead-up to his UFC 282 fight, he has again used his voice to express something, which has intrigued the MMA community. However, it has more to do with his own fighting ability this time. Speaking to the media at his scrum, he said, "I got so much stick for picking Charles over Islam… I thought Charles was going to win, can't I have a prediction anymore? People saying 'you haven't given props to Islam', I have, he looked unbelievable that night, he absolutely dominated Charles."
At this juncture, however, he said something that caught people out – "I would have put up a better fight than Charles did that night, to be honest." For someone that is not ranked at the minute, it does seem like a bit of a jump to suggest that they could have put on a better showing than a lightweight champion.
However, that is why people love "The Baddy" – there is no holding back of punches of any sort, whatsoever. What he says, he usually believes in.
Related- DRAMA! Paddy Pimblett exposed by Ariel Helwani for demanding money amidst fiery feud with Dana White's most-hated journalist
Paddy Pimblett previews Islam Makhachev vs Alexander Volkanovski at UFC 284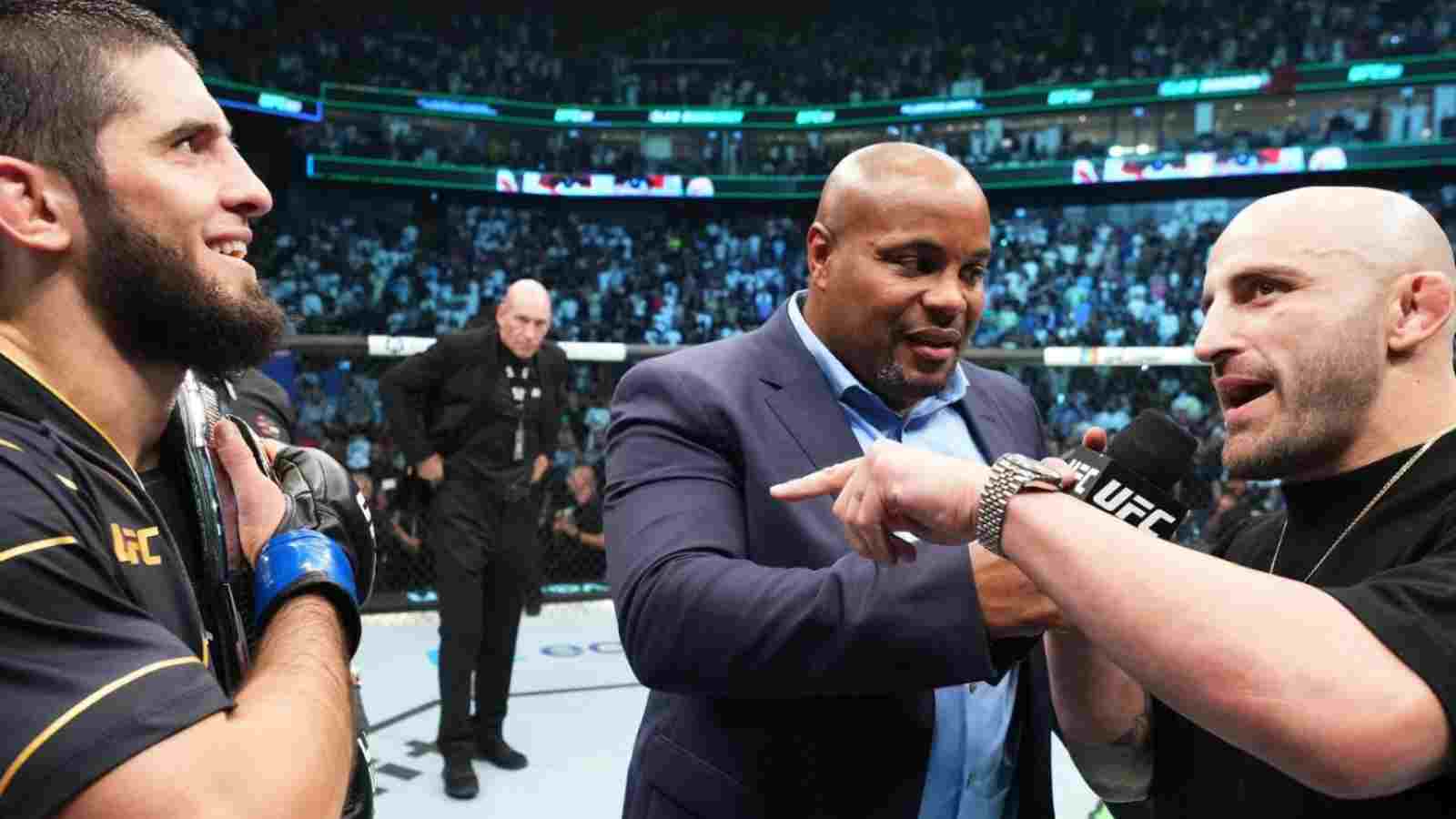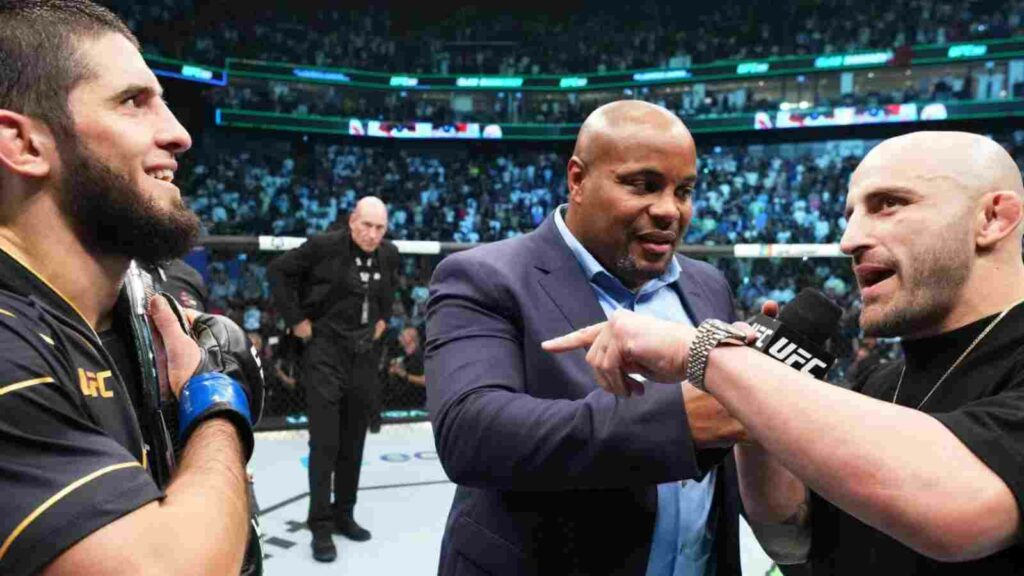 Islam Makhachev takes on Alexander Volkanovski for the lightweight belt at UFC 284 – the two previously had been engaged in a lot of banter, with the Russian calling the 'short guy' into the octagon after his win over Charles Oliveira.
Talking about it, he said, "Him [Islam Makhachev] is going to be a scrap. Volk's power transfers up to 155, so he is going to have a speed advantage, his cardio is going to hold up even more because he is moving up in weight. It's a very interesting fight, I'm looking forward to watching it to be honest."
Also Read- "F***ng ripped the s**t out of it," Dana White reveals HORRIFYING details of Jiri Prochazka's shoulder injury
Pimblett ended his preview right there, without giving a final prediction – however, that just goes to show how tense and closely fought the fight will turn out to be when the two juggernauts do end up locking horns in February. Expect an MMA bonanza for the ages.
Also Read- When Colby Covington bragged about his connection with Donald Trump after he visited the White House