Former UFC Bantamweight champion TJ Dillashaw finally comes up with an update on his UFC return. Dillashaw has been absent since his last fight in October 2022. Due to his shoulder injury prior to his match-up against Aljamain Sterling at UFC 280, he announced his retirement. Recently TJ talked about his injury and also hinted that he may not come out of retirement again.
Dillashaw had an injury issue for a long time before he finally called off his career last year. Due to injuries, there were ups and downs in his MMA journey. He even got a suspension from USADA, which affected his career fight time frame. TJ had a shoulder injury prior to his fight at UFC 280, but he didn't reveal that, and as a result, he messed up his shoulder badly.
Recently, TJ Dillashaw talked about his injury update on his Instagram post, where he answered his fans' questions. One of the fans asked him if he would be returning to that, and he replied, "Highly doubtful. Having a crazy extensive surgery here in the next month on the shoulder." TJ already had one surgery in October last year; now he confirmed he is having one more in June or July.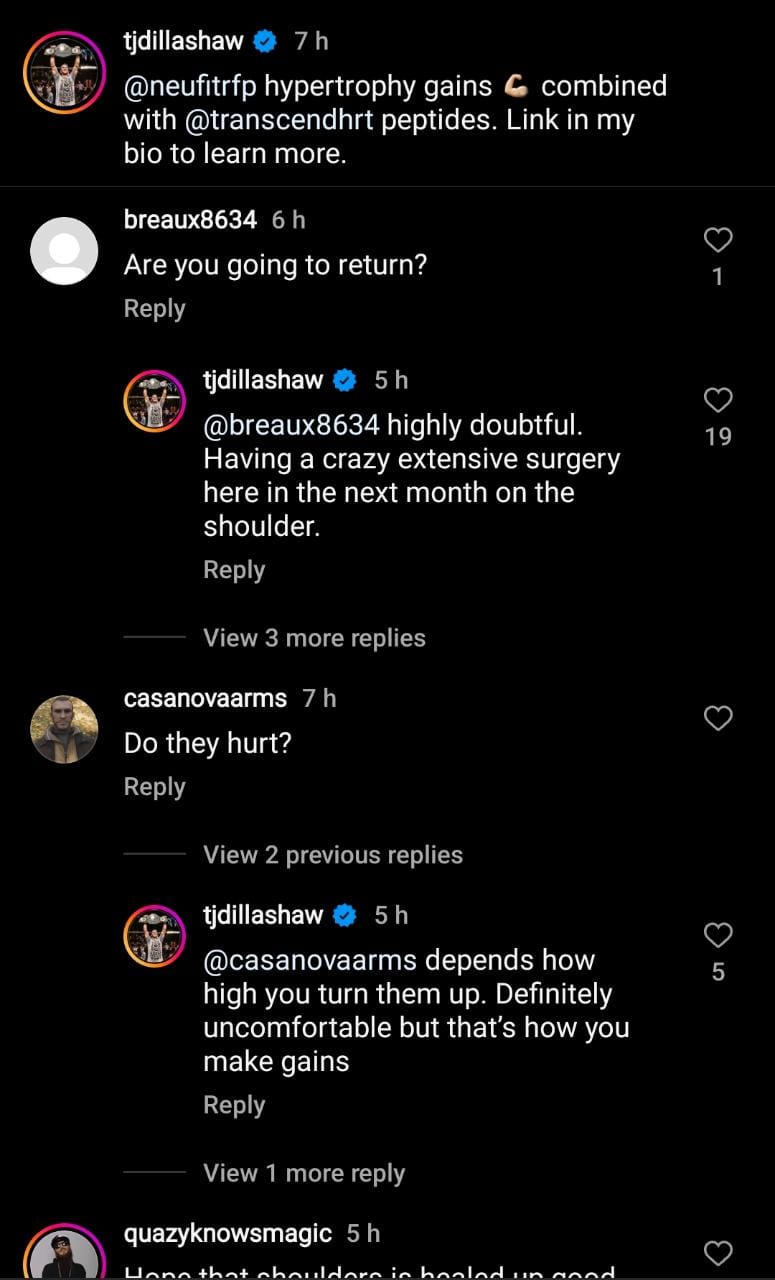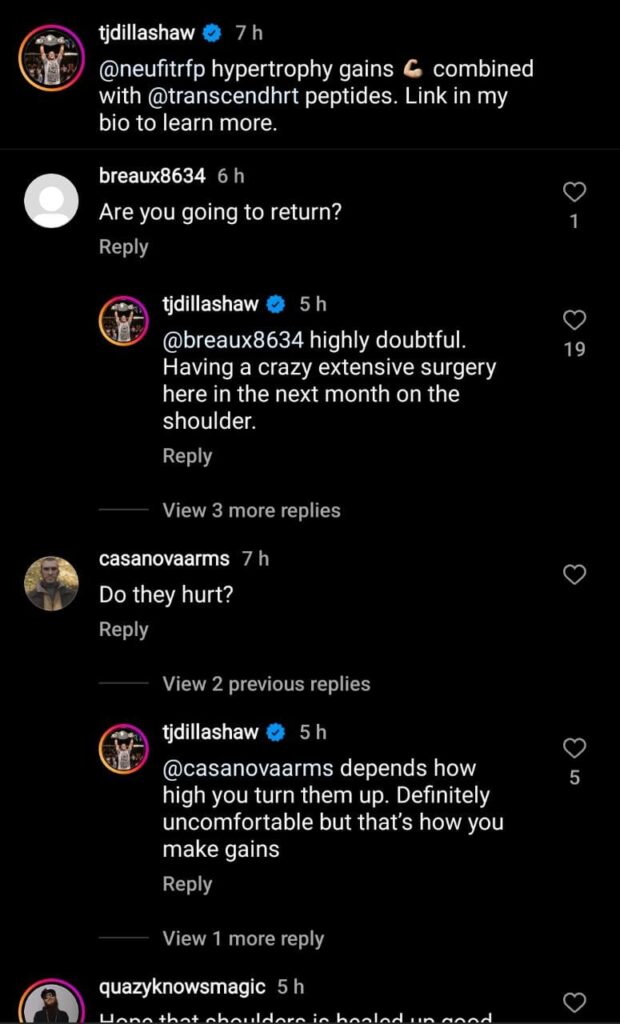 In the next comment reply, he talked about the pain and whether he was suffering a lot or not. The former champion said, "depends how high you turn them up. Definitely uncomfortable but that's how you make gains." During UFC 280, against Aljo, he was seen relocating his shoulder, which popped out during the match.
Related: "USADA retirement" – Cody Garbrandt digs at Conor McGregor and TJ Dillashaw with brutal comment at UFC 285 media day
TJ Dillashaw is not suffering from injury for the first time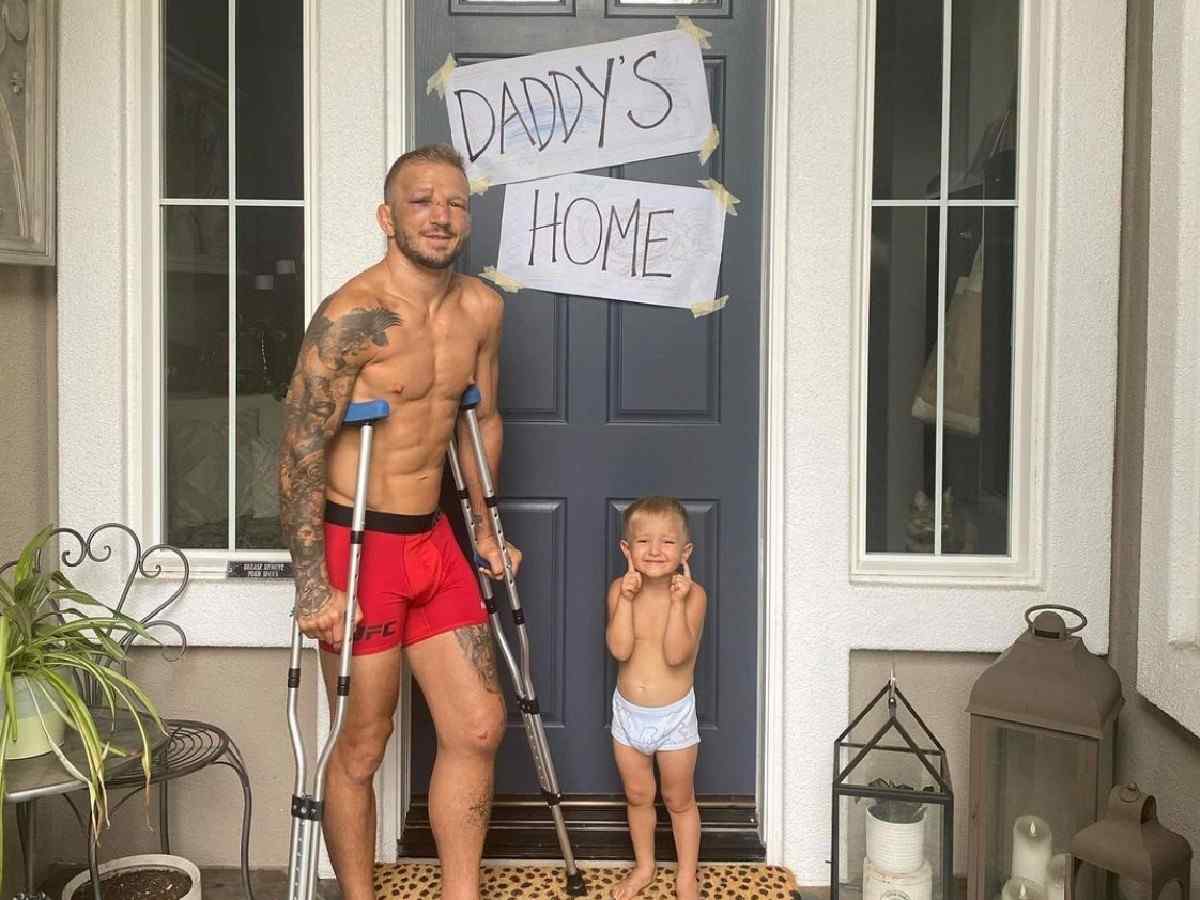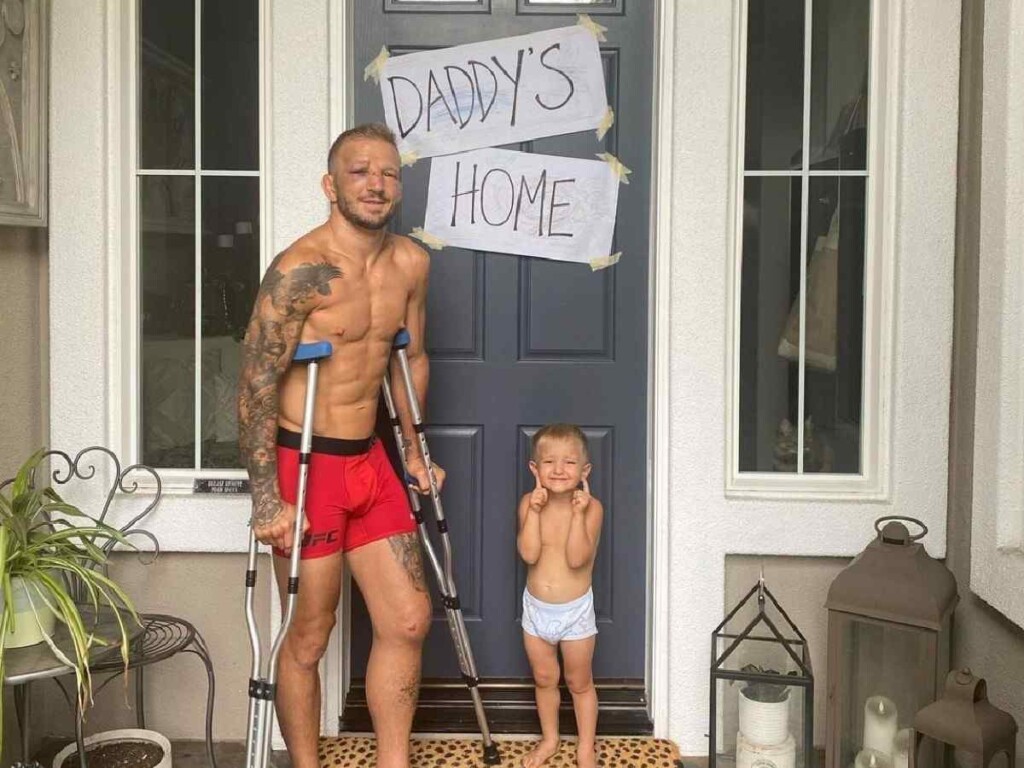 After round 1 of his bout against Sterling, his corner massaged his shoulder. The corner team also helped him get back his joint in place. Without a doubt, the injury had a big impact on his bout against Aljamain Sterling, resulting in the loss. Before this, the 37-year-old had many other injuries in his career so far.
Earlier in 2019, TJ had surgery for his biceps and also for his torn labrum. During this time span, he didn't suffer much because of his 2-year ban from USADA. After recovering and healing, the 35-year-old made his way to defeat Cory Sandhagen in 2021. Again, his joint suffered during the fight at UFC on ESPN: Sandhagen vs. Dillashaw.
After hurting his knee ligament against Sandhagen, TJ Dillashaw had to go for surgery again. After 15 months, he returned to the octagon to finally say goodbye to his UFC reign.
In case you missed it!