As the UFC 284 event is coming closer, the hype for the super fight in Australia is taking off. Alexander Volkanovski vs Islam Makhachev for the lightweight title is scheduled on February 12. UFC Featherweight champion, Volkanovski challenged Makhachev at UFC 280 to achieve double champion status.
In light of the upcoming bout, exclusive footage of Khabib Nurmagomedov yelling at Islam Makhachev as his cornerman has surfaced. The video was taken during Makhachev's title fight with former champion, Charles Oliveira at UFC 280. In the footage, Khabib was seen and heard yelling, "Finish him! Choke him, please!"
Islam Makhachev is from Dagestan, a republic in Russia, the same place Khabib came from. Makhachev's motivation to fight Alexander Volkanovski is to become the #1 pound-for-pound fighter in the world. While Volkanovski's biggest motivation is to become a double champion and retain his spot as the #1 P4P king.
After making his way up to the UFC championship, the biggest threat to Islam Makhachev's title is Alexander Volkanovski. The rest of the division has either lost to the sambo wrestling style or has been defeated by Charles Oliveira. This leaves Alexander Volkanovski, the UFC featherweight champion with a 12-fight win streak and P4P best fighter.
The UFC 284 event could define the career of whoever takes the victory on fight night. However, this time Khabib will not be yelling from Makhachev's corner after announcing his retirement from coaching.
Related: Conor McGregor sends one-emoji reaction to TUF opponent 'Mystic Mike' Michael Chandler's predictions
Islam Makhachev reveals the absence of Khabib Nurmagomedov in the corner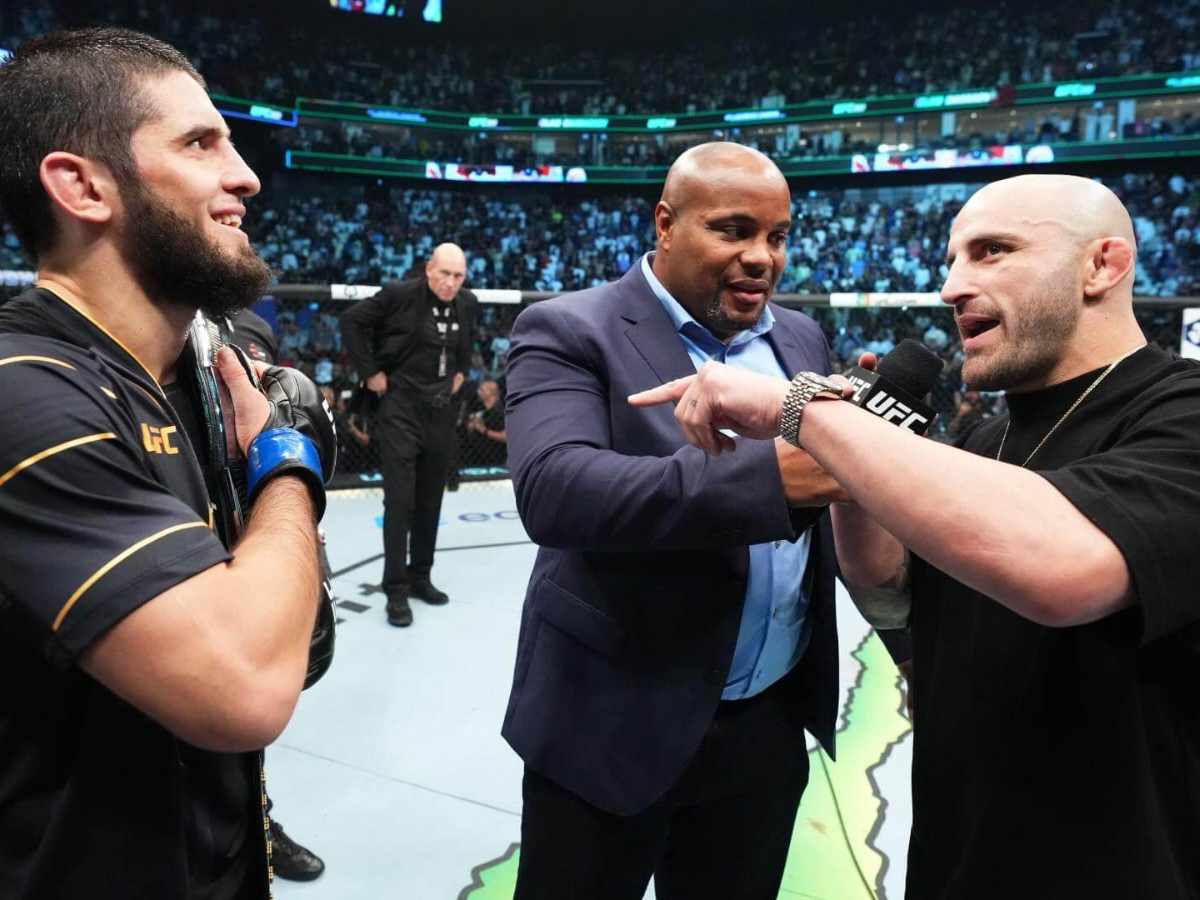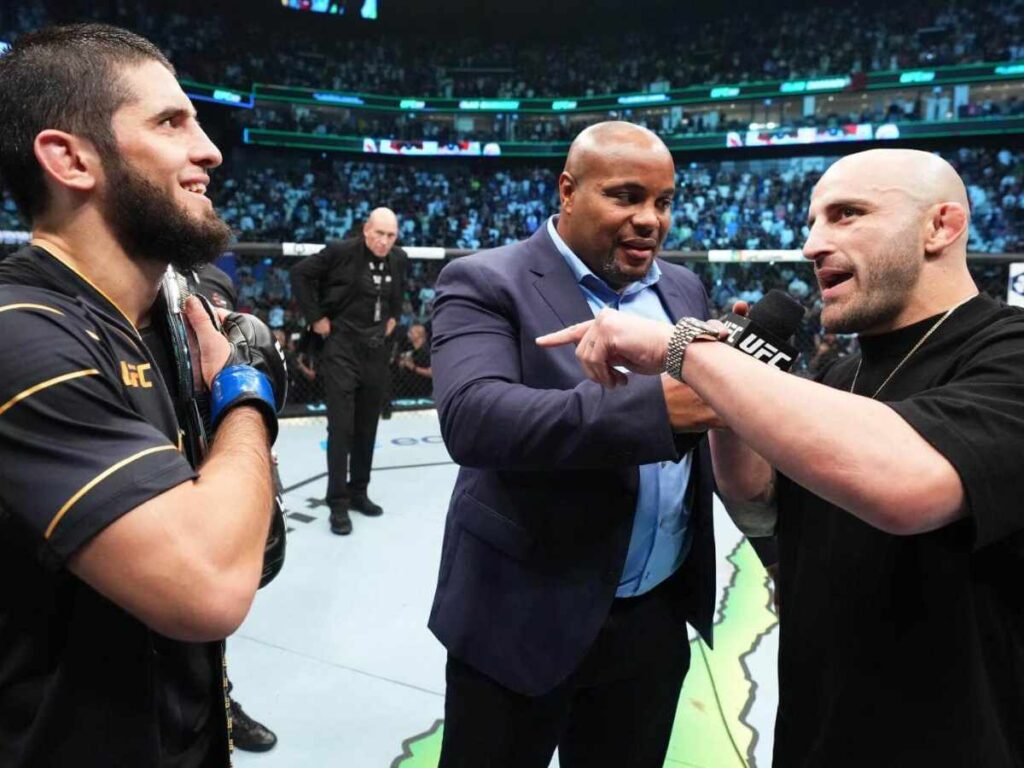 The decision was made by Khabib due to lengthy periods of time spent outside Dagestan even after two years of retirement. Islam Makhachev's camp for the UFC 284 fight is being headed by coach Javier Mendez. With less than a week to the fight with Volkanovski, Islam Makhachev has also revealed that he plans to knock the featherweight champion out
The decision was made by Khabib due to lengthy periods of time spent outside Dagestan even after two years of retirement. Islam Makhachev is known for having former UFC lightweight champion, Khabib Nurmagomedov in his corner as his mentor and wrestling coach. In a recent interview with Fox Sports, Islam Makhachev revealed that Khabib would not be in his corner at UFC 284 in Peth, Australia.
"I understand him because he was retired but he was traveling a lot…and when somebody had a fight he would travel to help them in training camps. He couldn't spend much time with his family," Islam told about Khabib's absence.
The UFC 284 event will mark Islam Makhachev's first title defense as the UFC lightweight champion since acquiring the title last year in October against Charles Oliveira.
In case you missed it:
Better call Gordon Ryan! BJJ practitioner offers to join Conor McGregor and Michael Chandler in the new season of TUF
'Leave if you get 50-60 million dollars' – Khabib Nurmagomedov's honest thoughts on Francis Ngannou – UFC rift