Everyone loves a good "rags to riches" story! UFC middleweight champion Alex Pereira has one of the best come-up stories in the world of fighting. The newly crowned champ came from very very humble beginnings and is now the middleweight king of the best MMA promotion in the world.
"Tough places make tough people" is a saying that is synonymous with almost every profession. Alex Periera is a testament to that saying being true. The middleweight fighter from Brazil had his back against the wall and only professional fighting showed him the way to an amazing life. Prior to all the "Glory" (pun intended) in his life, "Poatan" worked as a mechanic in Brazil.
The UFC has continued to be a platform that credits merit over anything in the world. Alex Pereira was already a decorated GLORY kickboxing champion before he decided to make his move to mixed martial arts and stun the world. Only recently "Poatan" decided to bring his talents to the best promotion in mixed martial arts and is now the champion of the middleweight division.
Recently, a video of Pereira working as a mechanic and changing tires has surfaced on the internet and MMA fans are taken aback by the amazing come-up of Pereira's life. This video surfaced after Pereira's win over the dominant Israel Adesanya at UFC 281 via knockout.
Read more: "Thank him for saving your life" – Alex Pereira ready to give Israel Adesanya "another chance" to beat him following UFC 281 knockout
Twitter reacts to Alex Pereira's video from his humble beginnings, working as a mechanic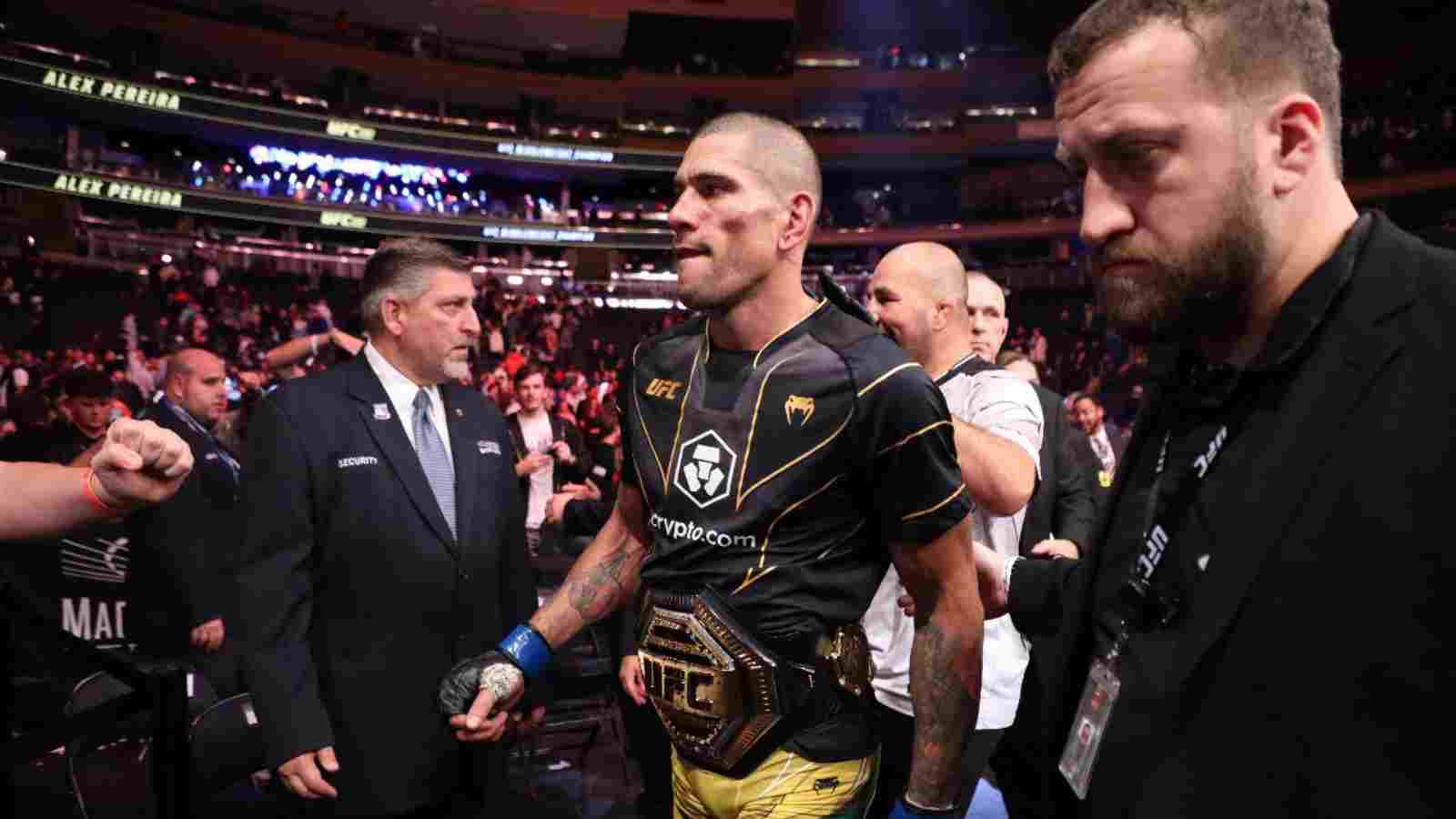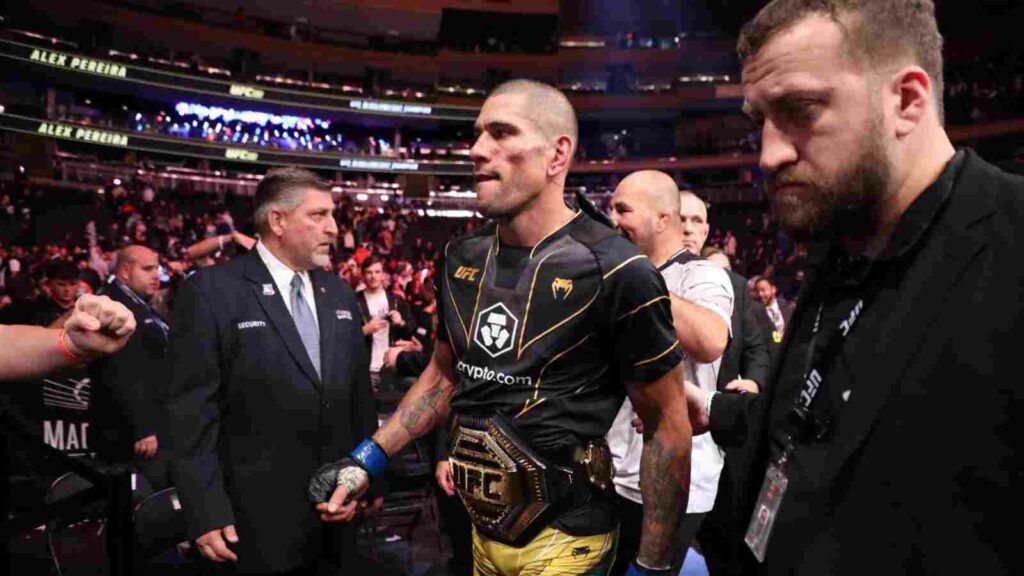 Alex Pereira was born in Sa Bernardo do Campo in the state of Sao Paulo, Brazil. The fighter coming from the favelas of Brazil recently headlined a UFC pay-per-view event at the historical Madison Square Garden also known as the "Meccah of Fighting". Fans are inspired by Pereira's success and reacted to the video of him changing tires at a mechanic shop.
alex pereira working in a tyre shop 2013 pic.twitter.com/uXV7bLFXEm

— Dovy🔌 (@DovySimuMMA) November 22, 2022
He saw Izzy changing a flat tire the week prior to this

— Max Holloway's Cardio (@blessedcardio) November 22, 2022
This is why I love this sport, fighters from humble beginnings 🙏🏼

— Munna (@Munzi100) November 23, 2022
Also read: "Worst middleweight champion in UFC history" – Alex Pereira lambasted by fans after UFC 281 win
i was born same city as alex and his neighbourhood is distant and strange even for people that lives there and is known as a dead bodies disposal place, batistini – sao bernardo tough place

— don't push me cuz i'm close to the edge (@ciropls) November 22, 2022
Tires are his true passion. Violence just pays the bills

— FisherLDA (@Genome_Fisher) November 22, 2022
Happy he got the big payday to be able to take his family and himself to a better place

— Coked out Jones (@Cokedoutjones) November 22, 2022
dude went from changing tires on Honda Civics to Middleweight Champ. pic.twitter.com/6MwU6B0zfB

— MMA Complete Podcast (@complete_mma) November 22, 2022
Alex "Poatan" Pereira will most likely be defending his title against his nemesis Israel Adesanya in a rematch. The Brazilian is ready to fight again as he now brags about being 3-0 against The Last Stylebender.
Also read: "Made his name off Conor" – Fans blast "loser" Khabib Nurmagomedov for sarcastically quoting Conor McGregor's iconic line