Muhammad Mokaev fought UFC newcomer Jafel Filho at UFC 286 and what many considered a walk in the mark turned out to be a major challenge for the fighter. Both fighters got into a nasty battle and in the third and the final round, Mokaev got caught in a kneebar with Filho it got tighter and tighter.
Surprisingly, Mokaev managed to get away and immediately took the opportunity to turn the tables. He locked a rear naked choke and it was enough for Filho. The fight stopped at the very last minute with Mokaev winning the fight via submission. 
After the fight during the post-fight interview, the fighter talked about how hard his knee got stuck before he managed to escape it. "The knee was cracking every second. I came here with an injured shoulder. I wanted to put on a show for the English around the world." Mokaev proved what he's capable of and the fight fans really appreciated it at UFC 286.
Related: "Didn't knew him too" – Muhammad Mokaev claps back at Daniel Cormier for apparently not knowing who he is
Twitter reacts to Muhammad Mokaev nasty submission reversal at UFC 286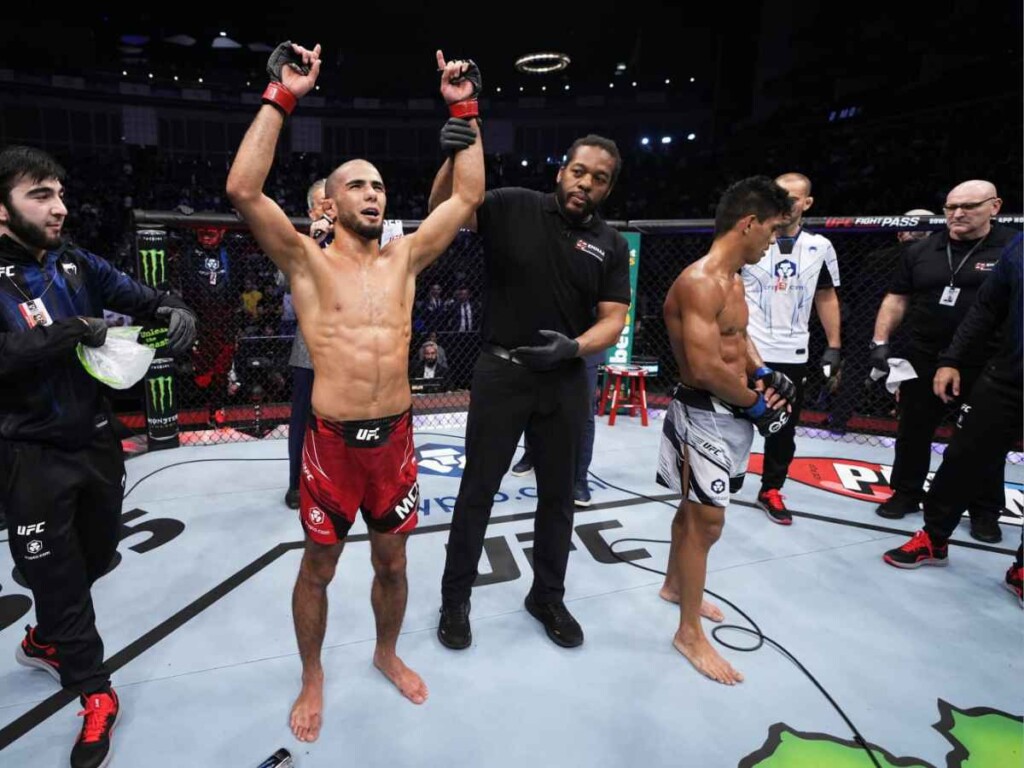 After that crazy move at UFC 286, Muhammad Mokaev got a lot of attention from the fans on the internet. Fight fans were impressed by his commitment to the fight and willingness to win at any cost. 
Many fans also criticized the guy for taking too much risk for a single win. Many pointed out that the submission was locked in tight and could have injured Mokaev badly but he decided to ignore it.
Continue Reading:
"Top 3 guys in the world" – Dana White gives exciting update for Khamzat Chimaev's next fight
"That's not my job," Dana White wants nothing to do with Conor McGregor – USADA drama