Former UFC bantamweight champion, TJ Dillashaw faced the current champ, Aljamain Sterling at the co-main event of UFC 280. Fans eagerly awaited this one, but an unfortunate shoulder injury spoilt the night for many.
Dillashaw was trying to defend a takedown early in round 1, and he popped his shoulder out of the socket. Dillashaw kept his calm and survived the round, and his corner was able to put it back in place. TJ was clearly hurting, and Sterling got right back to the assault, Dillashaw's shoulder came out again, and Sterling finished the fight with some vicious ground and pound.
Everyone in the arena was a bit disappointed, but everyone including Sterling had mad respect for Dillashaw for fighting for more than 7 minutes with an injured shoulder.
Related – "Joke of a fight" – Fans furiously slam Aljamain Sterling and TJ Dillashaw for "wasting people's money" at UFC 280
TJ Dillashaw reveals he busted his shoulder while preparing for his fight against Aljamain Sterling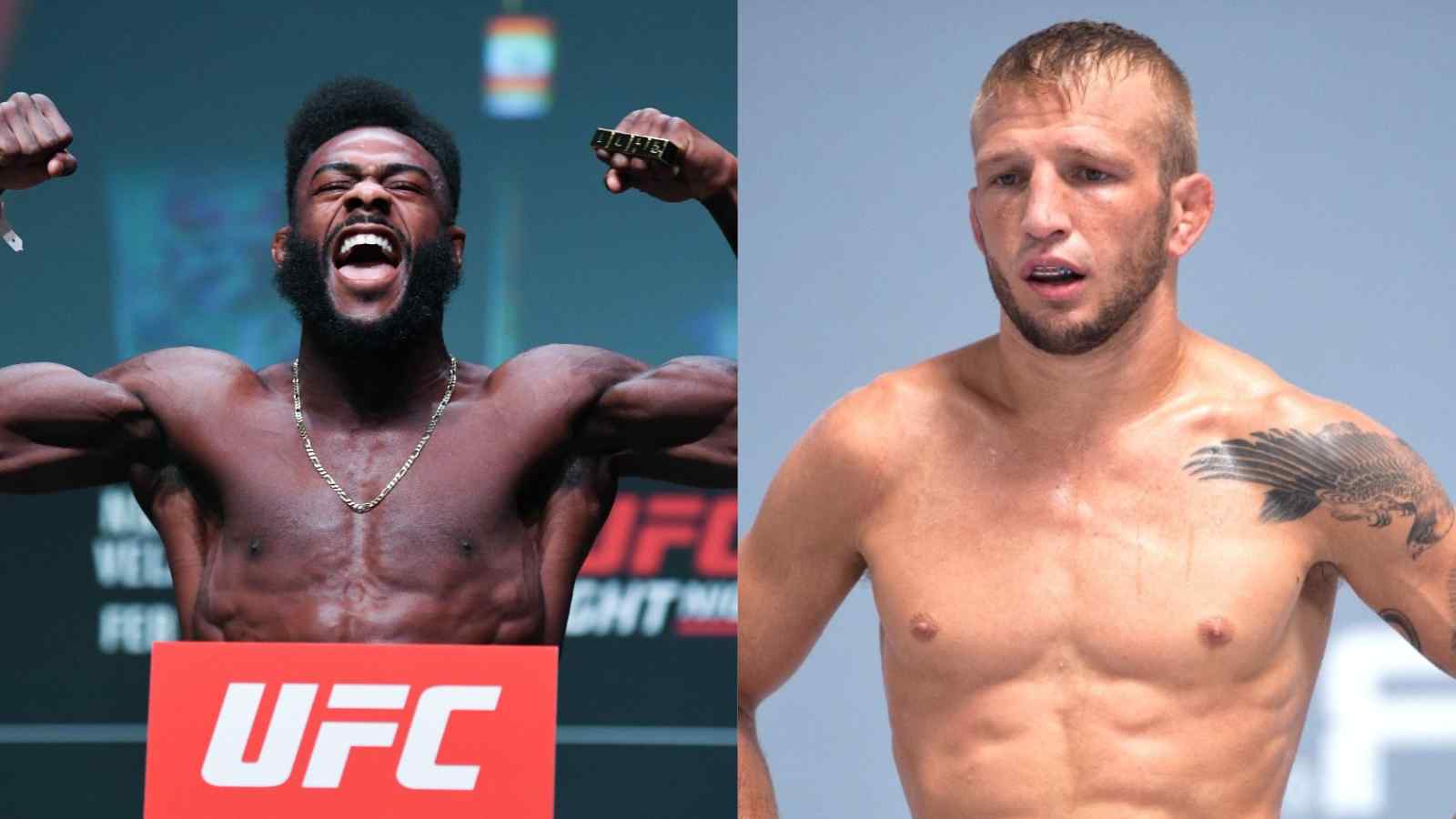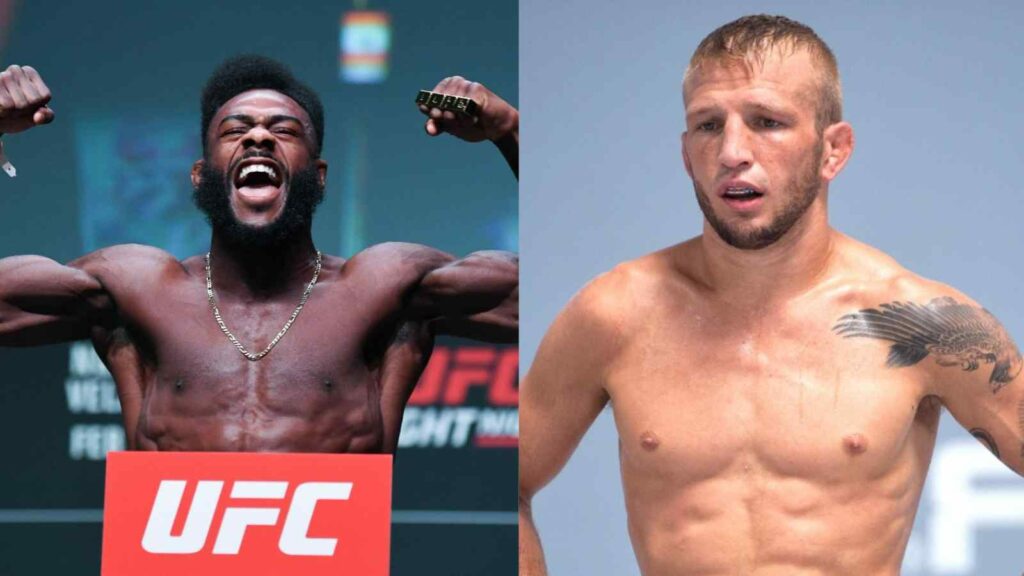 Dillashaw waited a long time for this title opportunity but unfortunately things went south. During the post fight interview he revealed that he busted his shoulder during the camp, and he thought he might just pull it off against Aljamain. He even informed the referee about the same, and asked him to not stop the fight if it happens.
Dillahsaw was clearly disappointed and he apologized to the entire division, and promised he would come back even stronger. As for the champ, it was a quick night at the office, and as he discussed before, he might move up a division to challenge Alexander Volkanovski for the featherweight title.
Sterling's teammate Merab Dvalishvili also competes in the bantamweight division, and Sterling wants him to hold the belt in the near future. This also serves as an additional motivation for him to move up a weightclass.
Also read – "Worst Robbery" – Conor McGregor, Henry Cejudo, and other stars STUNNED by Petr Yan's loss to Sean O'Malley at UFC 280
Also read – "I'm very happy" – Khabib Nurmagomedov's emotional reaction to Belal Muhammad's TKO win over Sean Brady at UFC 280