Fans at O2 London witnessed UFC 286 fighter struggle to recover from his brutal knockout. UFC debutant Yanal Ashmouz's mid-air knockout had Sam Patterson grappling the referee after the fight was called off.
Knockouts can be as scary as they are entertaining. Despite the adrenaline rush fans get during an amazing finish in a fight, watching Sam Patterson struggle to comprehend where he was left fans devastated. Yanal Ashmouz was matched against the 10-2 English fighter.
Ashmouz couldn't have made a better statement on his UFC debut. The fighter landed an excellent combo to completely put his opponent to sleep in front of the English crowd. Referee Mar Goddard, who stopped the fight got caught in a tricky situation.
Patterson, nicknamed 'The Future' was trying to make sense of what just happened to him as Goddard and other officials tried to calm the fighter down. The English fighter, not fully in his senses tried to grapple the referee. It was a tough sight to see for the fans.
Patterson was still trying to grapple the referee a minute after the stoppage. 😳 #UFC286 pic.twitter.com/mfyzUVQTi3

— SuperBeast MMA (@SuperbeastCraig) March 18, 2023
Related: WATCH: Kamaru Usman has 'head kick flashbacks' at hospital
Fans react to Sam Patterson grappling referee Marc Goddard at UFC 286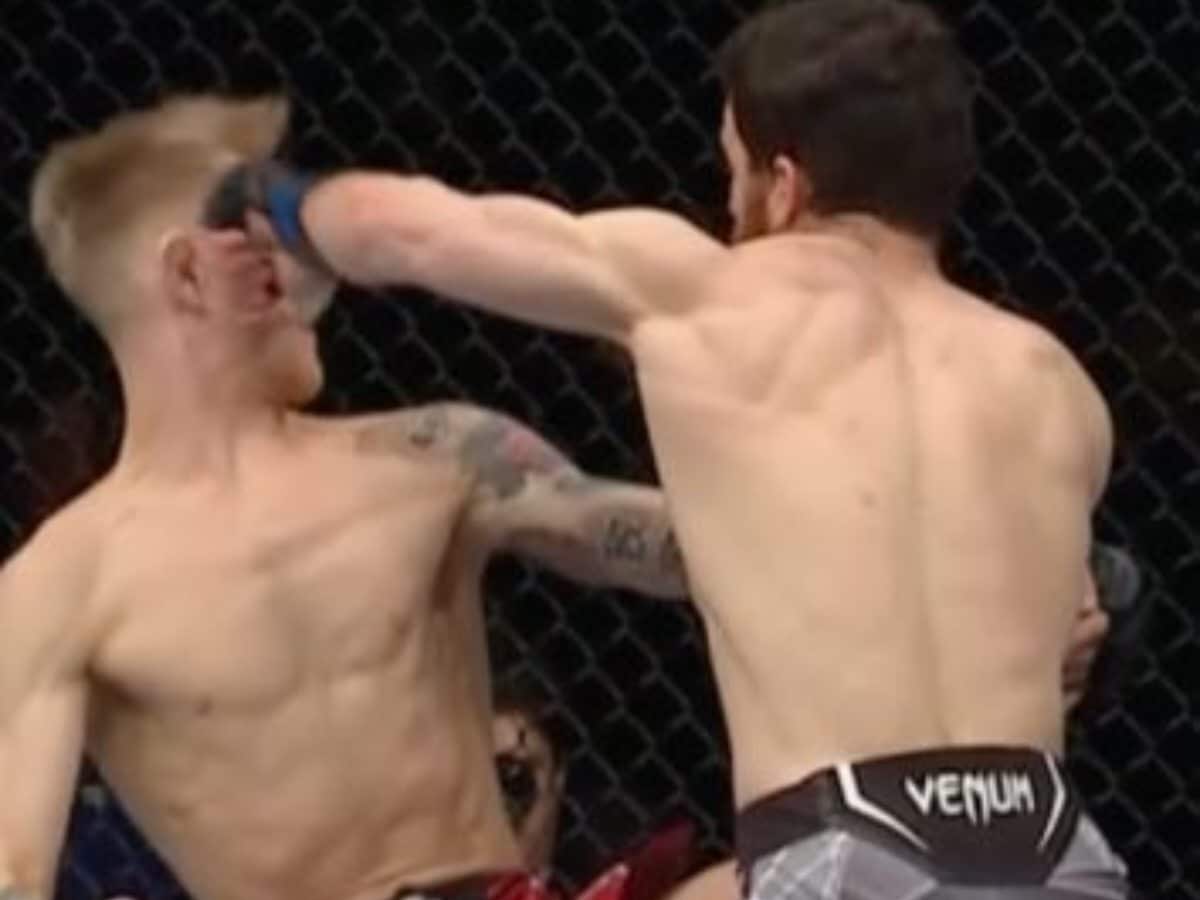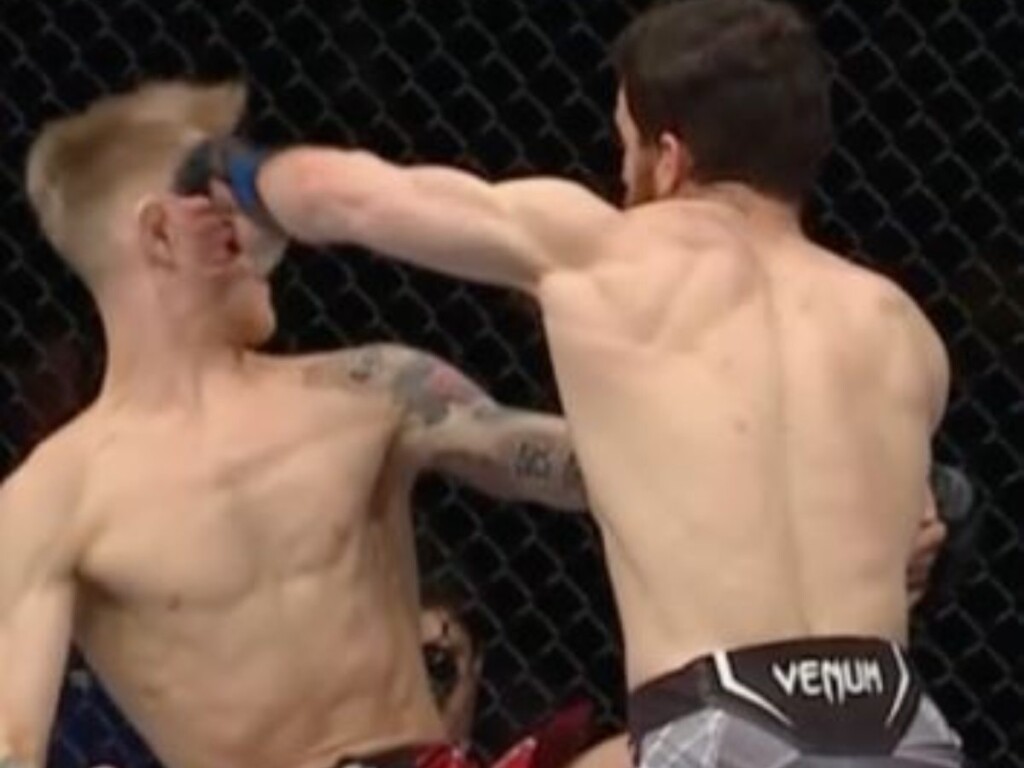 Fans took to Twitter to react to Patterson's incident after the knockout. Ashmouz came to enemy territory as an underdog and completely silenced the crowd. Patterson, on the other hand, faced the third loss of his career at the UFC London PPV event.
Despite being grabbed by the fighter, veteran referee Marc Goddard and the other officials handled the situation pretty well. Patterson gained partial consciousness only a minute after the stoppage. Thanks to the new UFC broadcast rules, Patterson could walk away without an interview in the octagon.
Sam Patterson was brutally knocked out over two minutes ago and is still completely outside of his mind trying to grapple referee Marc Goddard thinking the fight is still going. Difficult to watch… #UFC286 pic.twitter.com/G0YqSEdGad

— Joshua Chovan (@thechovanone) March 18, 2023
PATTERSON IS TRYING TO GRAPPLE MARC GODDARD 🤣🤣🤣 #UFC286 pic.twitter.com/H0Nk91387X

— RunningMouthNetwork (@RunningMouthMMA) March 18, 2023
That dude is going to need to take some time away.

— Curtis E Edwards (@Curtflirt_Ed_22) March 18, 2023
Goddard's fault, shit stoppage

— JP (@GP46_) March 18, 2023
From the temple shot that hit and knocked him down. There was 16 more blows. He was scrambled there for a Bit. Then his own guy got him back to reality when the ref walked away.. That was Crazy.

— Joe Fielding (@JoeFielding) March 18, 2023
Brother was hit hard. Wish you good recovery

— nuchnibi (@Nuchnibi) March 18, 2023
Sam Patterson still fighting while they're trying to get him to sit down is concerning – I hope he takes some serious time off #UFC286

— Ben Davis (@BenTheBaneDavis) March 18, 2023
See that stuff in boxing when someone's taken too much damage to the head. Never a good sign. Hope it's nothing serious and he takes a LONG time off from fighting.

— July Souter (@JulySouter) March 18, 2023
that shit is always so scary to see, hope he heals up well but what a finish by ashmouz

— Sea Tony (@AnthonySenica) March 18, 2023
Some would argue that Marc Goddard got it terribly wrong with the stoppage. The English fighter looked to be dazed the moment after Ashmouz landed that mid-air knockout punch. Hopefully, Patterson takes some time off and recovers well from this knockout. The card will later also feature Kamaru Usman and Leon Edwards fighting each other for the welterweight title.
Incase you missed it:
"That's not my job," Dana White wants nothing to do with Conor McGregor – USADA drama
"Top 3 guys in the world" – Dana White gives exciting update for Khamzat Chimaev's next fight