Darren Till possesses everything to make a claim for UFC elite status. Things, however, haven't panned out that way for him
When Darren Till walked out to "Sweet Caroline" in front of a packed Echo Arena in Liverpool, the MMA world took notice of who they billed as the 'next big Briton'. It seemed like the Liverpool crowd was helping Till in the cage against the ever-so-crafty Stephen Thompson. Till eventually ran out as the unanimous winner in their bout.
After their fight, a fresh-faced Darren Till sat down with Ariel Helwani to talk about his aspirations in the UFC. He said, "I can't stay at welterweight forever. Just the way you see a guy like Conor getting the two (belts). Now that's already been done, I need the three! I want to be the greatest. I don't want people to question it. Jon Jones, GSP… I want people to say 'he's at the top, and they are below him.'"
Clearly, his aspiration to become champ-champ-champ, or the only UFC ever fighter to hold belts across three divisions hasn't exactly gone to plan.
After beating Thompson, Till was fast-tracked to a title shot against Tyron Woodley. In their fight, he looked lost on the ground, before eventually being submitted by the American.
Related- "Future middleweight champion" – Who is the new UFC signee Bo Nickal?
Darren Till to face Dricus Du Plessis at UFC 282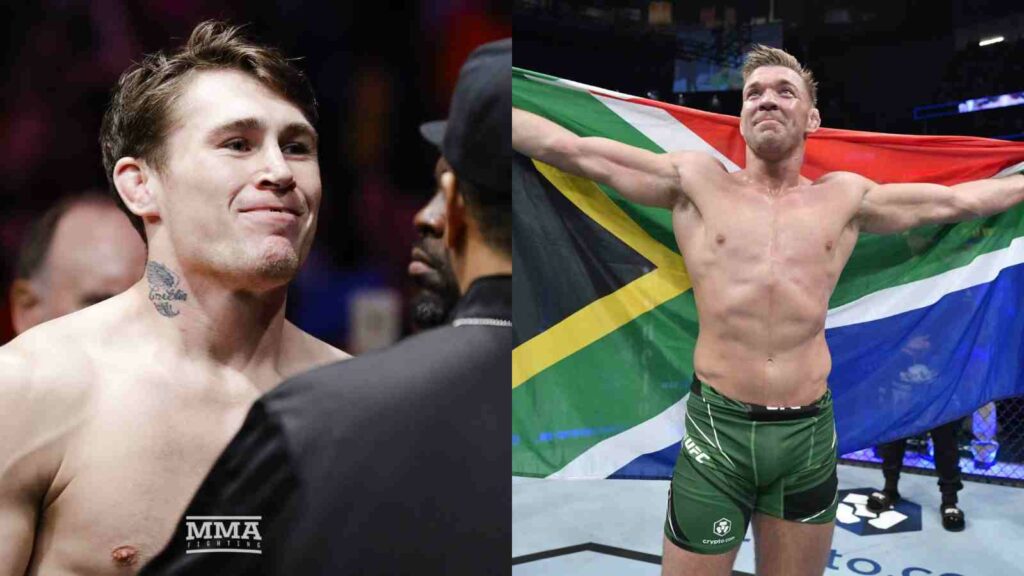 Though Darren Till had lost to Tyron Woodley by the time 2019 rolled by, he had not been forgotten as a bonafide championship contender. Despite the loss, experts labelled it merely a question of 'when' and not 'if' as far as his ascension to the very top of the UFC was concerned.
However, his last series of fights have proved otherwise. Since the title bout, although he defeated Kelvin Gastelum, he has lost to Jorge Masvidal, Robert Whittaker and Derek Brunson.
Also Read- "Shoot them in the f**** head" – Joe Rogan goes on a rant about crocodiles coexisting with humans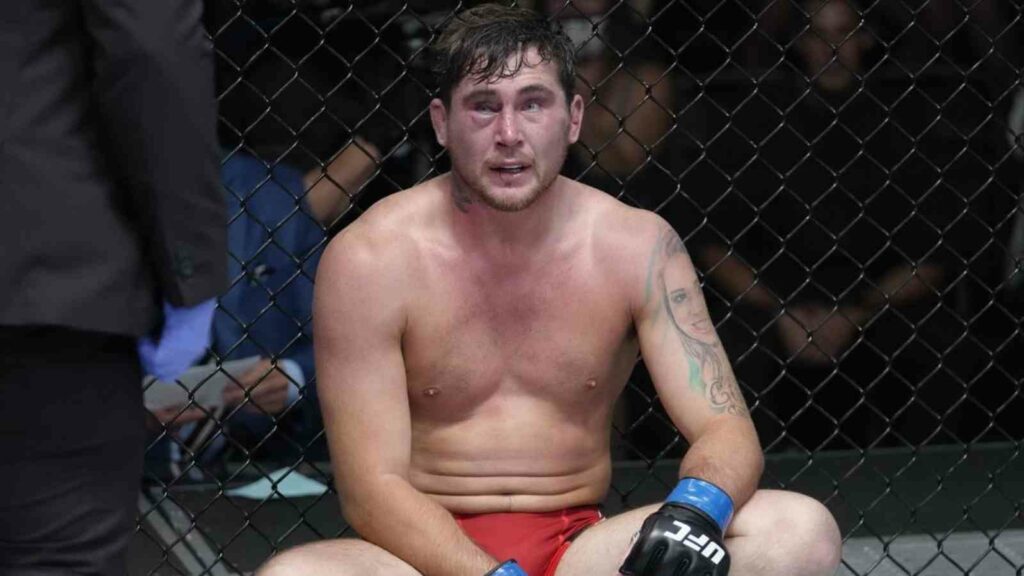 Although fans and the media attribute his downward slide to an attitude problem, a glaring hole in his arsenal is his lack of ground game. When facing the threat of takedown, Till seemingly wilts into himself; and his best weapon – the powerful left hand disappears. He had both Robert Whittaker and Derek Brunson rocked at key moments in their fights, but with strategic planning, the Aussie and the American were able to capitalize on their chances.
In a move that might be favourable to him, Darren Till has verbally agreed to fight South African grappler Dricus Du Plessis at UFC 282, in December. A grappler, indeed, but still not a top 10 fighter, Du Plessis is coming off of two wins in the last couple of years.
Having continuously trained with Khamzat Chimaev, Darren Till's skill on the mat is bound to improve. If he can stuff the takedown attempts by Du Plessis, he might just kickstart the resurgence of his career.
Also Read- BACK IN TIME! Dana White's first-ever introduction to the world as UFC president