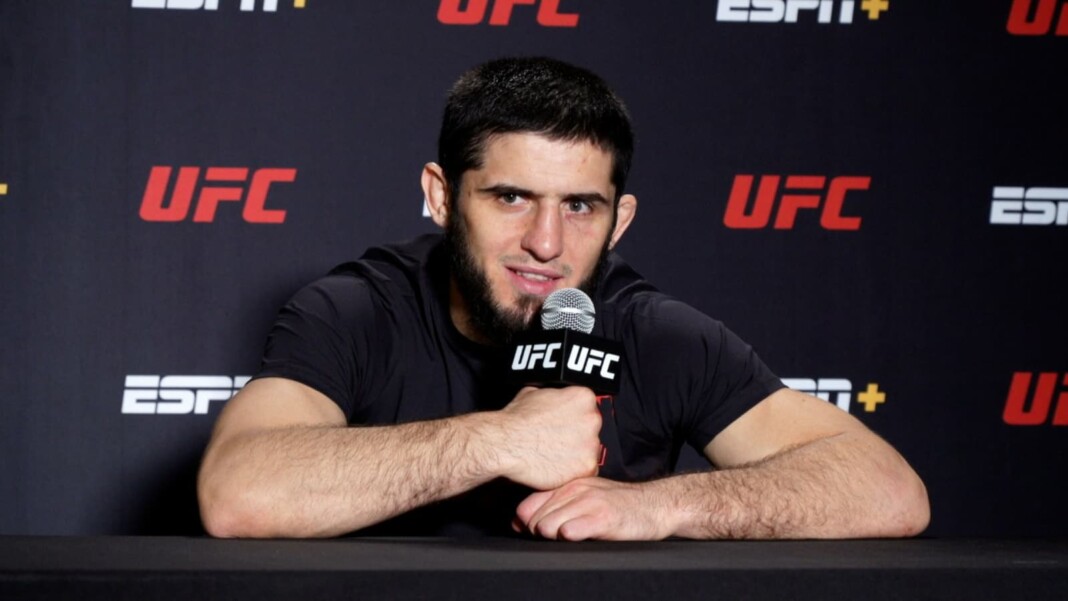 UFC lightweight contender Islam Makhachev showed why the division should fear him. The Dagestani wants superstar Tony Ferguson next.
Islam Makhachev took on Thiago Moises at UFC on ESPN 26 today as he headlined in the first-ever main event fight. The Dagestani defeated Moises via submission in the fourth round. He has been denied any top-ranked lightweight despite his tremendous winning streak. Islam would like to finish the unfinished business Team Khabib and Tony Ferguson has. But he wouldn't mind fighting anyone like Michael Chandler or Rafael Dos Anjos.
"If they were to give me a choice, let's do it with Tony because we have a good history with him," Makhachev told reporters at the UFC on ESPN 26 post-fight press conference. "Khabib was supposed to fight with him like five, six times. Let's finish this, you know. I'm going to finish this. I'm going to show Tony, not Khabib level. People don't understand how Khabib pressures. I can't explain to you guys, but I think you know everything."
Islam Makhachev says he "wants to be like Khabib"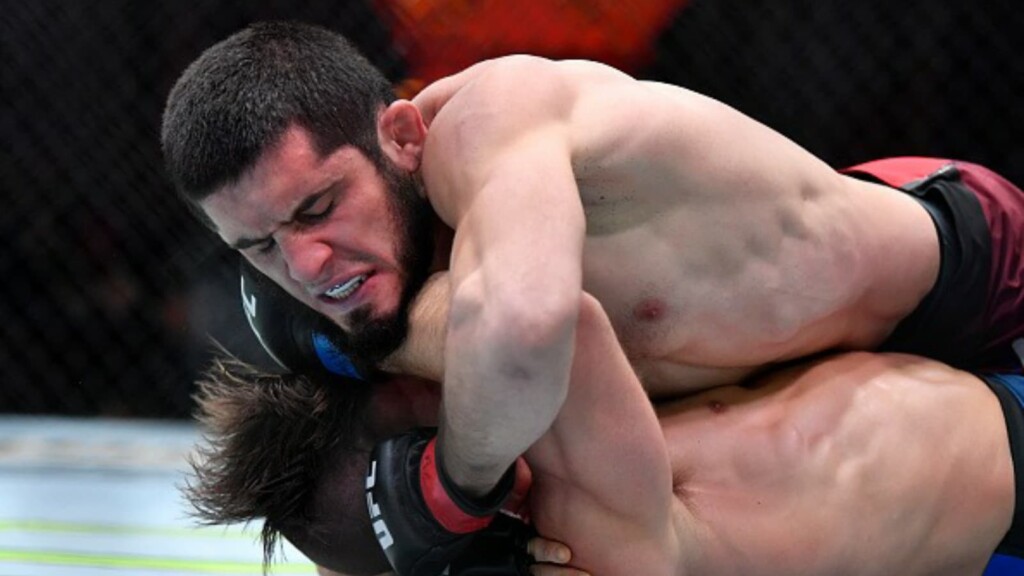 The Dagestani fighter has his resemblance to the former champion Khabib in terms of fighting. Both the Russians are fierce grapplers but many believe Islam has better standup skills. In the post-fight press conference, he even addressed the comparisons. "If somebody says I'm almost the same as Khabib, I agree with this," Makhachev said.
"I want to be like Khabib, you know. He's a great man, he's champion, he has a lot of money and he has everything, but he's still a humble guy." Khabib is determined to coach/train with his teammates that helped him become champion because he is very grateful for all the help they did in the past to help him become the superstar he is today.
Also read: UFC Vegas 31: Miesha Tate def Marion Reneau via TKO in her comeback fight