Most of you must have seen the video where Nate Diaz slapped Dana White, the video became viral as soon as Nate uploaded it, many fans wondered why Diaz slapped the boss himself, today we will reveal the origin of "The Stockton Slap" and why he slapped the boss.
"The Stockton Slugger" Nate Diaz is known for his unusual approach inside the ring, his fighting style is very unique and he's very durable, he likes to be in his opponent's face and forces him to make a mistake by taunting them all throughout the fight.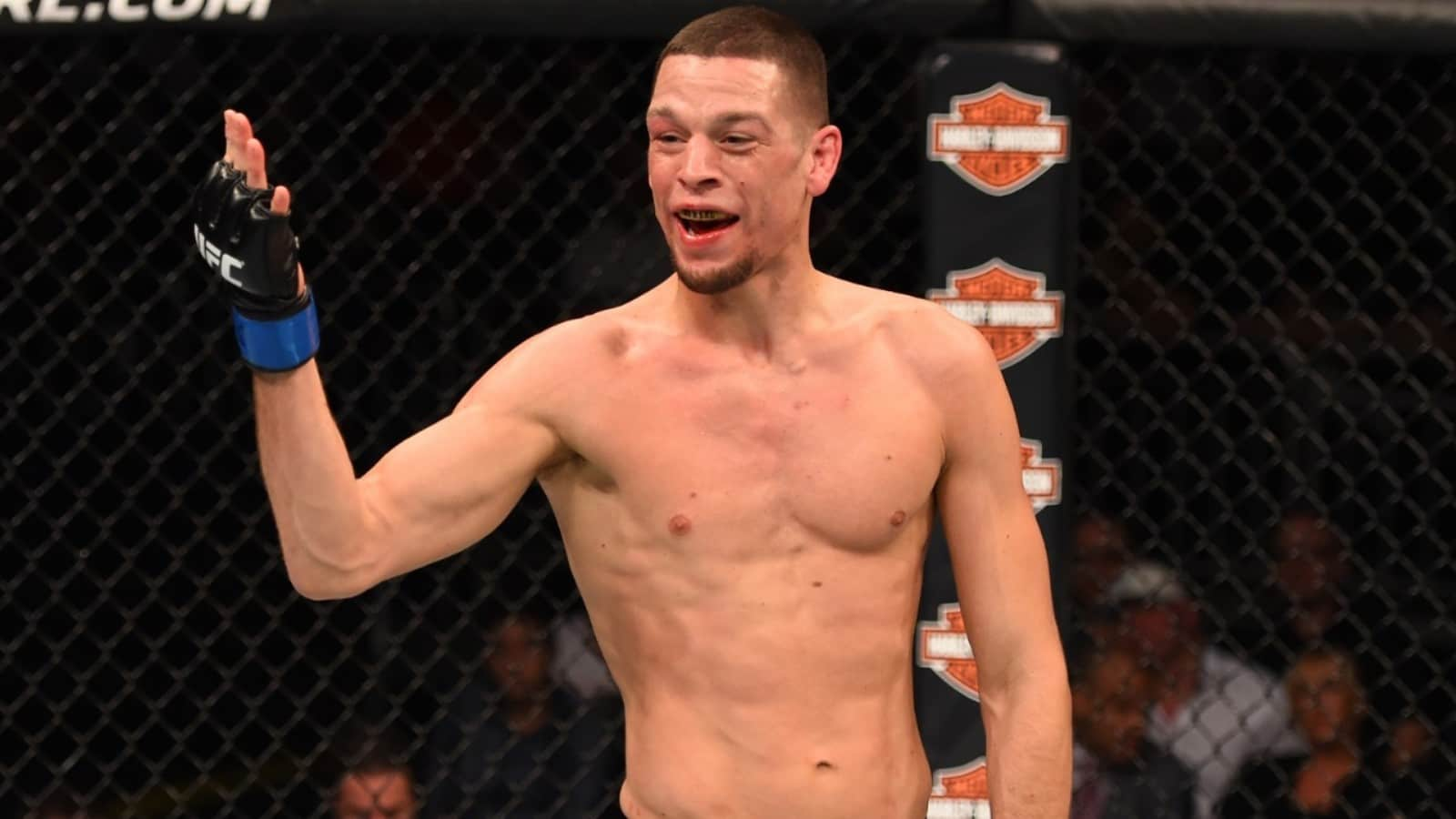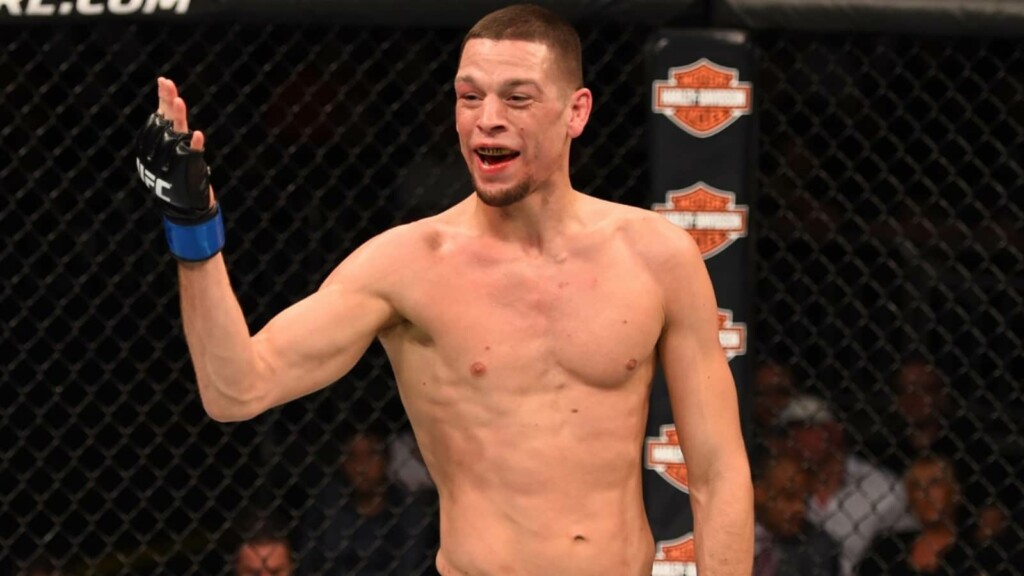 One of his signature moves is the "Stockton Slap." Slapping is common inside the octagon but the way Diaz brothers do it, it becomes something else, usually, it is followed by a lot of trash talk and it's very disrespectful and it is an agitating move.
Nate Diaz has used this move on many fighters like Conor McGregor, but surprisingly Dana White has also been on the receiving end of one, Diaz once released a video of him Stockton slapping UFC President Dana White, the video quickly became viral and there was just one question that soared throughout fans, why? Today we will talk about its origin and tell you why he did so.
The origin of Stockton Slap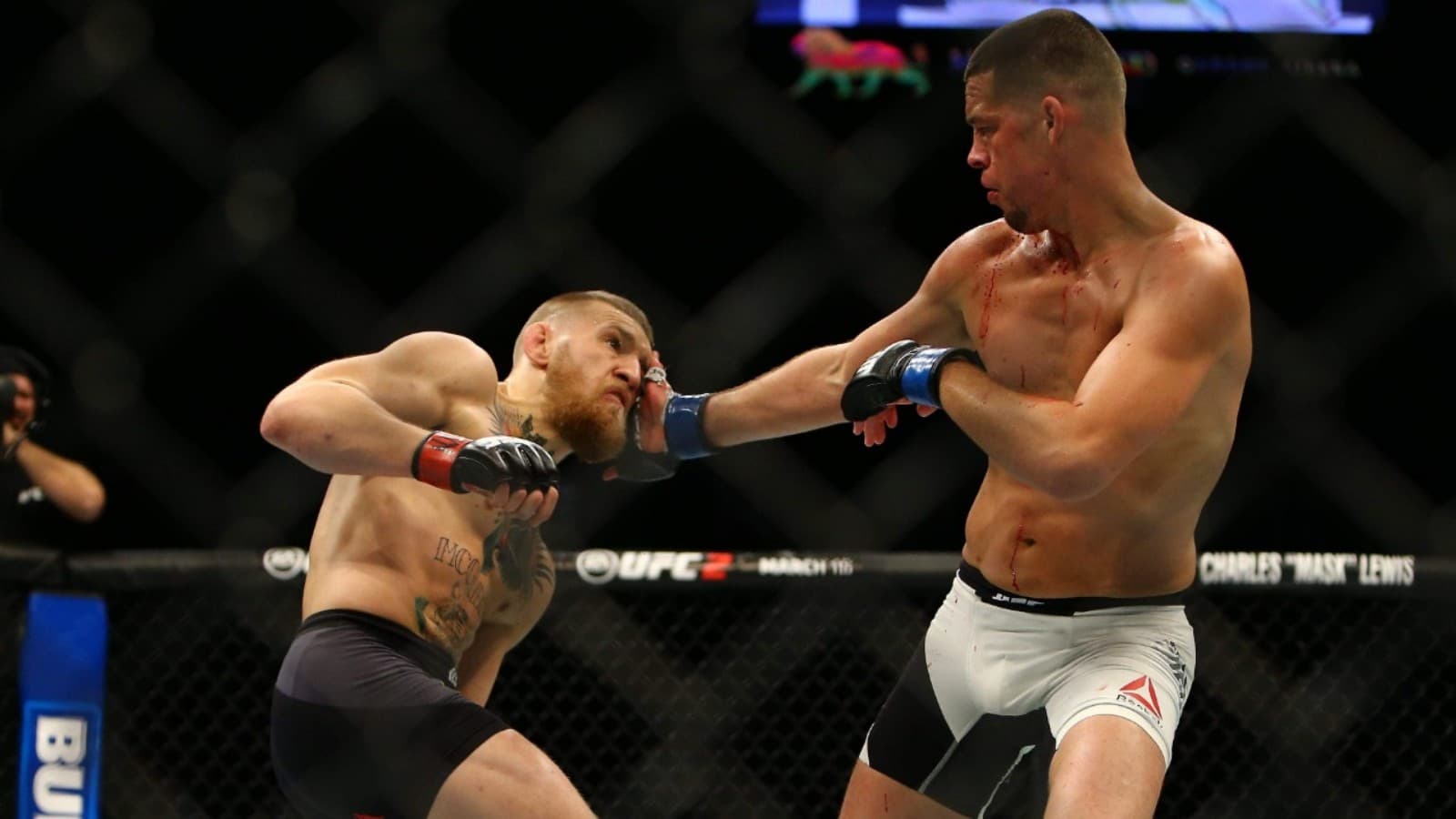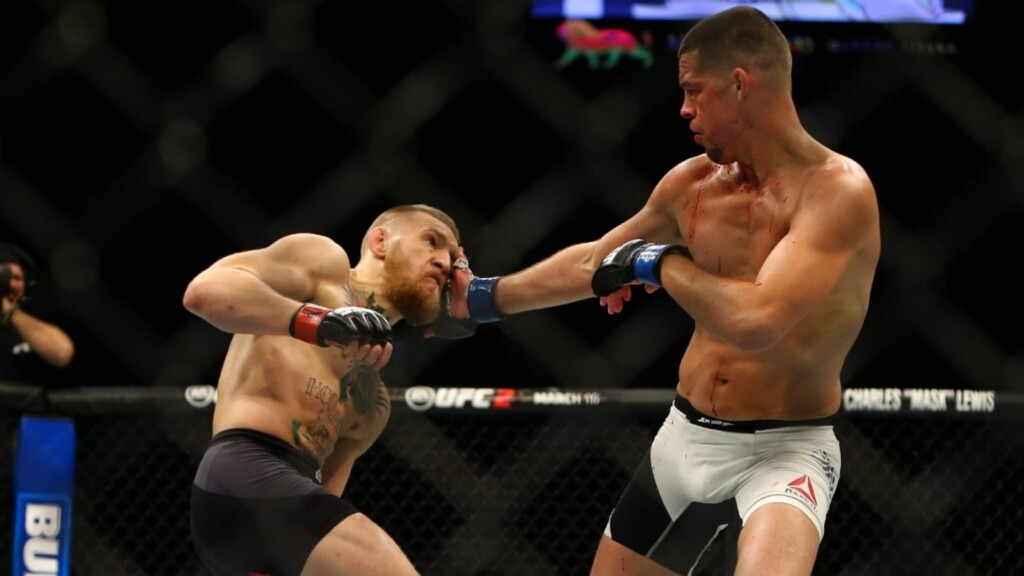 The Diaz brothers belong to Stockton, California and that's where this name came from, the iconic duo popularized this move after its continuous use inside the octagon. Hair pulling, soccer kicks, crotch hit, etc are banned inside the octagon but there is no such rule for slapping. Although it seems rather unharming it is quite effective in terms of damage and it also messed up with the opponent's composure.
Nate Diaz explained that he uses this move to play with his rival's mentality, such moves often agitate the fighters and it caused them to make mistakes, from Carlos Condit to Conor McGregor everybody has been on the receiving end of "The Stockton Slap."
Nate Diaz slapped Dana White because Dana asked him to do so
Speaking on UFC Unfiltered podcast, Dana White provided some context to this incident, he said that this video was his own idea to promote the Stockton native, he said, "So what was happening is, we had just left and were heading back to the arena and we were on Crenshaw, and there was a place called the Turf Motel. It just came to me, I said pull the truck over, I want Nate to slap me.
"And Nate looked at me like, what the f*ck? You should have seen the look on his face when I said that. And then we pulled over and he started slapping away."
Also read: Why did Nate Diaz start fighting? From free Burritos to defeating UFC champion Conor McGregor