Conor McGregor vs Dustin Poirier 2, concluded earlier this year. The fight took place in Fight Island on the 24th of January, headlining UFC 257. It was a rematch, seven years in the making. The top lightweights' rivalry began, back in 2014 at UFC 178. McGregor's trash-talking messed up Poirier, as 'The Irishman' ended up winning the fight via. first-round knockout.
Following his win over Poirier, McGregor soon went on to become the featherweight champion, after beating Jose Aldo at UFC 194, the very next year. He then followed it up by becoming a two-division champion in 2016 at UFC 205. He beat Eddie Alvarez to achieve the feat.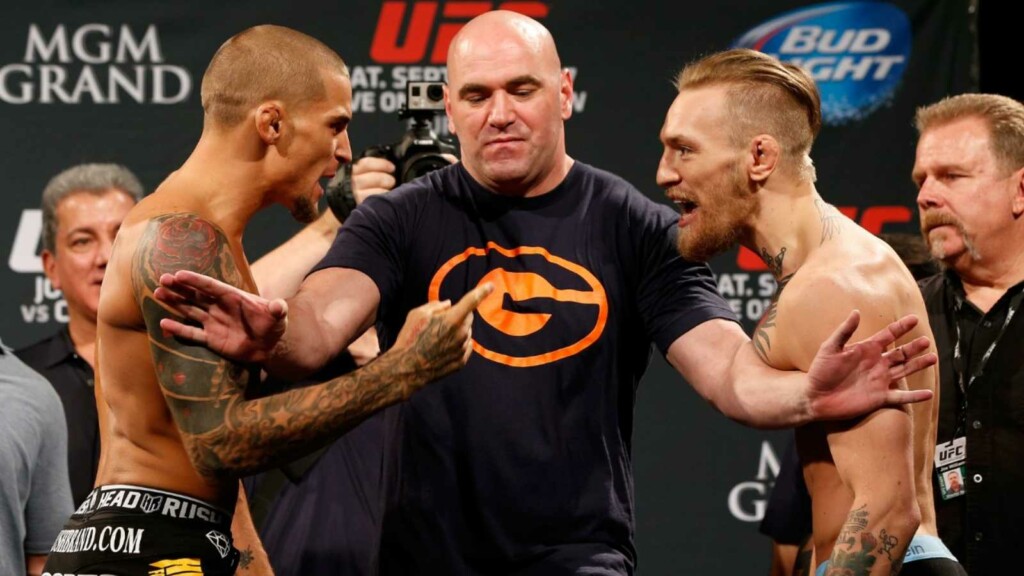 Poirier, on the other hand, notched up four victories in a row following his defeat to McGregor. He then suffered a small blip, after being beaten by Michael Johnson in September 2016. There was no looking back for Poirier after that. He defeated some of the greats of the game – Max Holloway, Justin Gaethje and Eddie Alvarez. His win over Holloway, earned Poirier the interim lightweight championship.
He was then beaten by Khabib Nurmagomedov in the lightweight title unification bout. Following his loss to Khabib, Poirier beat Hooker which earned him a rematch shot against McGregor. So who won Conor McGregor vs Dustin Poirier 2?
Conor McGregor vs Dustin Poirier 2 was a quickie just like the first one!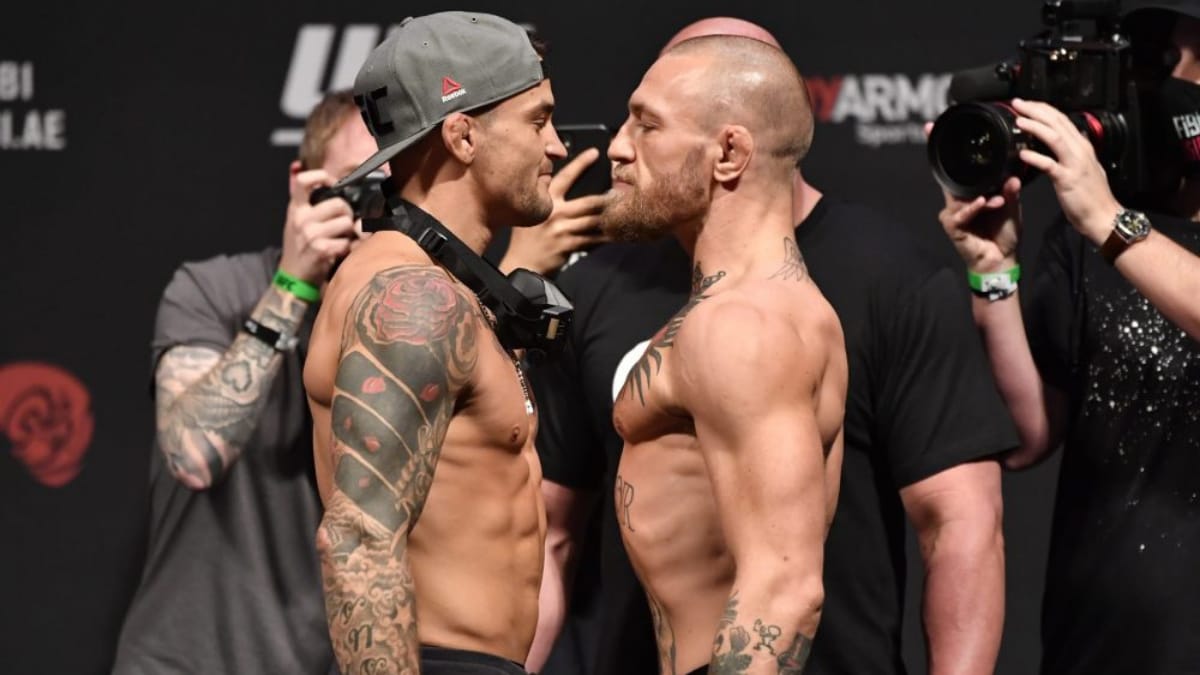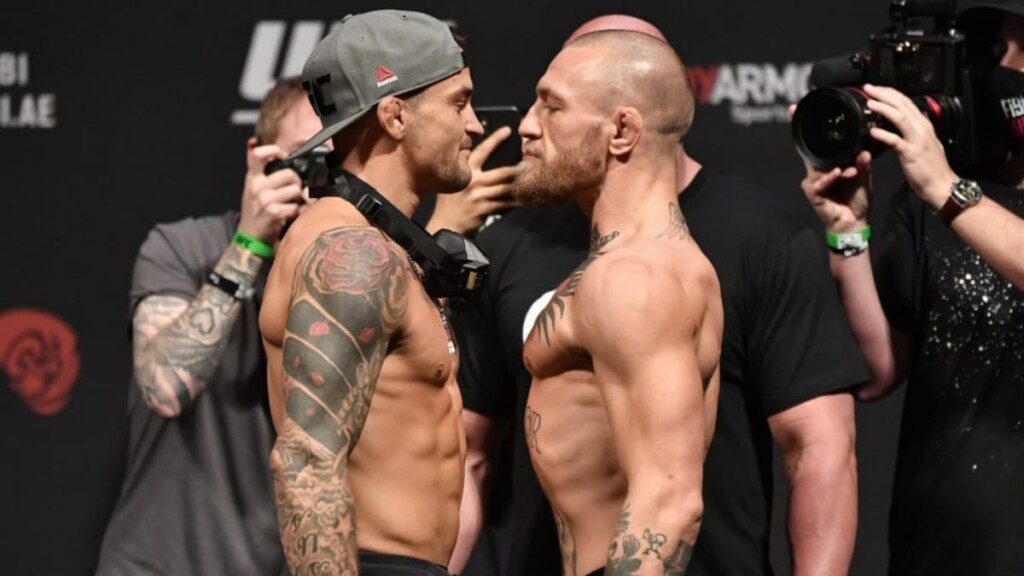 The rematch between Conor McGregor and Dustin Poirier was scheduled for the 24th of January, 2021 at UFC 257. McGregor was coming off a victory over Donald Cerrone at UFC 246 in a welterweight bout that took place in January 2020. Poirier on the other hand, was coming off a war against Dan Hooker in June 2020, which he eventually won.
The fight was underway and McGregor looked threatening as usual. He clipped Poirier several times, while also landing a few shots flush on Poirier's face. However, there was one aspect McGregor failed to take note of – Poirier's debilitating calf kicks. The vicious calf kicks from the 'Diamond' largely affected McGregor's mobility. The first round ended with McGregor slightly having the advantage.
The second round began and Poirier was back with his calf-kicks. And just two and a half minutes into the round, he knocked out McGregor with a flurry of punches, handing the Irishman his first-ever knockout loss. Revenge was served sweet that night.
Also Read: Instagram Rich List 2021: Conor McGregor and Floyd Mayweather feature in the top 100
Also Read: Sean O'Malley Net Worth, MMA Career, Income, Personal life, earnings and more