Brittney Griner is a WNBA superstar. She was in the sporting world's headlines for the past year and the reason was her life-changing trip to Russia. BG was a world-class athlete from day 1 of her basketball career. In just some years Brittney Griner was over the top of the WNBA as one of the best players, and getting legendary comparisons for her on-court greats.
Brittney is a WNBA champion, a member of the WNBA 25th Anniversary Team, and holds several accolades under her name. The resume she has created while balling out during the past decade is godly, hard-earned, well-deserved, and almost impossible to match.
But none of Griner's on-court greats mattered during her last controversial trip to Russia which had her viral all over the web. As she was arrested with smuggling charges and even booked for almost a decade. Many know how the story rolled out for BG but not the reasons and history behind it. Here below you can know it all:
Why did Brittney Griner go to Russia?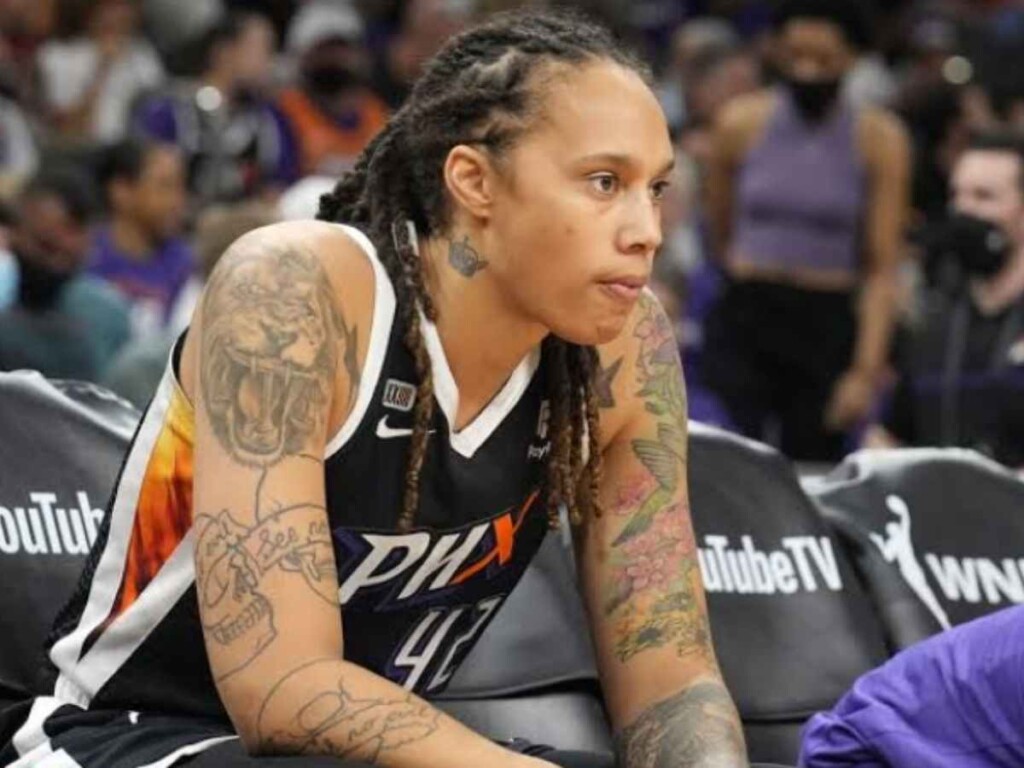 Brittney just like several other athletes visited Russia to play in the Russian Premier League. Many athletes travel overseas to showcase their talents, earn a bag and keep their hands alive and maintain the best possible shape and form during the off-season. One added reason for Brittney Griner's trip to Russia can be the pay scale of the WNBA which isn't as good as the NBA or the offers she has overseas while hooping during the offseason be it Russia or China.
Also, Brittney has a successful resume for her overseas career too. And, who doesn't likes to keep on adding more achievements to the list? She has won the Russian National League three times with UMMC Ekaterinburg, EuroLeague four times, and has even bagged the Russian Cup. Also, the trip to Russia helps the players to keep up with their talents on the international level. As they'll be facing them during international events like World Cups and the Olympics.
Related: Brittney Griner's release from Russian prison is way more than just sports
Why was Brittney Griner arrested?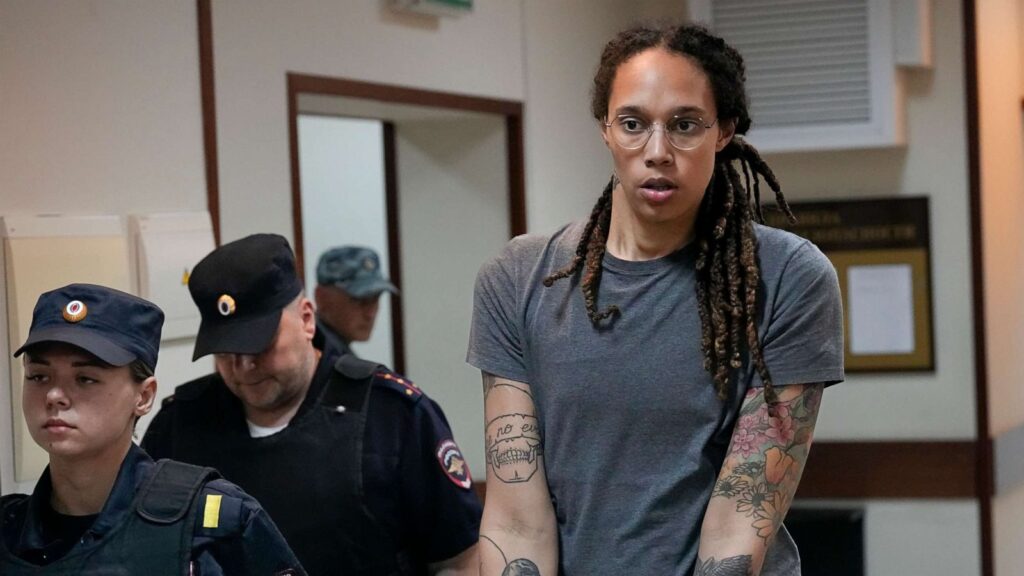 Brittney Griner was arrested on February 17, 2022, while she was traveling to Russia to play. She was arrested at the Sheremetyevo Airport in Moscow by Russian officials and the customs department. As the customs officials checked her luggage after a sniffing dog prompted them to do so. And, unfortunately, she was carrying vape cartridges containing cannabis oil with her.
Those illegal substances got Griner booked. And, after a lot many extensions and trials she was sentenced to 9 years in prison with drug smuggling charges by a Russian court. She pleaded guilty but even mentioned how she didn't commit the crime intentionally and all of it was just a mistake. But the court cared the least and decided to book her for almost a decade.
Why was Brittney Griner detained?
The Biden Administration always called out Brittney Griner's arrest as "wrongful detainment." And, the Russian officials also lived up to those speculations with the sentence they announced for her. She was also shifted to the Gulag for drug smuggling charges. Her detainment was always claimed wrongful and many even believed her to be a political prisoner.
Soon after Brittney's detainment, Russia invaded Ukraine. And, soon the United States of America were in the conversation as it impacted the world. But fortunately, the Biden Administration has brought BG back to US Soil after 294 days of being wrongfully detained. But Russia didn't let her go for free instead agreed on a prisoner swap and traded BG for "Merchant of Death," Viktor Bout.
In Case You Missed It:
Do follow us on Google News | Facebook | Instagram | Twitter