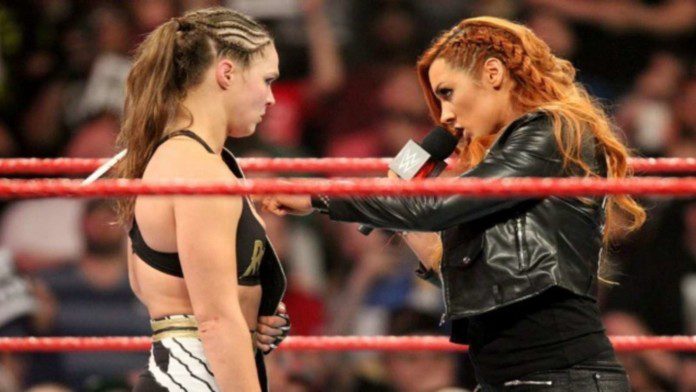 Becky Lynch is one of the biggest Superstars in the professional wrestling industry. She was one of the biggest babyfaces for WWE, before she went on her maternity break. When she returned at WWE Summerslam 2021, fans were in for a major surprise when she turned Heel after a long time.
In fact, the controversial 26 second win over the EST of WWE, Bianca Belair was intentionally decided to get some heat on her new avatar. Since then, WWE has managed to build her up as a convincing Heel Superstar. Lynch has been consistently using questionable means to continue to retain her title.
When Becky Lynch returned she was a part of the Smackdown roster, but was drafted to the Red brand in the WWE Draft 2021. The draft restricts the Superstars to a particular brand – but the restriction isn't applicable on the dark matches and the live events. Hence, the live audience at the latest episode of Smackdown were in for a treat when The Man showed up on the Blue brand for a dark match.
Sasha Banks, Charlotte Flair, Bianca Belair and Lynch collided in a Fatal-4 way match, where the Raw Women's Champion was pinned by Banks. Lynch later blamed a young girl in the audience for her loss and tweeted that she was "petitioning to have her banned". The mother of the little fan later revealed that it was her birthday and posted a picture of her in Ronda Rousey's gear!
As soon as the tweet caught the attention of The Man she tweeted – "Now that I see her dressed as Ronda, SHES DEFINITELY BANNED! Ps. Happy Birthday."
Becky Lynch and Ronda Rousey's rivalry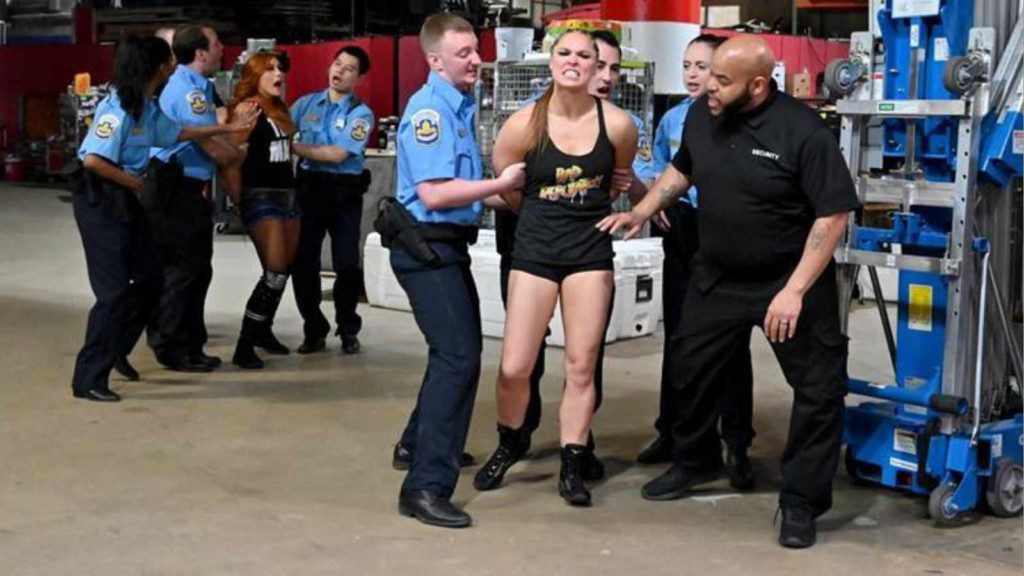 The Man and The Rowdy came face to face for the first time ahead of Survivor Series. But that feud did not lead to a match as Lynch got injured during a backstage attack segment. The next year, Becky Lynch went on to win the Women's Royal Rumble match and made it clear that she was going after Rousey at Wrestlemania 35.
Charlotte Flair soon got involved in the feud too and the three Superstars went on to main event Wrestlemania 35. Rousey and Flair walked in as the Raw Women's Champion and the Smackdown Women's Champion, respectively. Interestingly, Lynch went on to win the Winner Takes All match. This was also the last time Rousey was seen in action on WWE.
Also Read: WWE Hall of Fame: Controversial bid made for Class of 2022