Becky Lynch is, inarguably, one of the most popular names in the professional wrestling industry today. She is a 6-time World Champion, having won the Smackdown Women's Championship four times and is currently in her second reign as the Raw Women's Champion. The last time she had held the top Championship from the Red brand, Lynch had to relinquish the title.
A night after the Money in the Bank 2020 PPV, Lynch announced her real-life pregnancy. She was taking a maternity break and had to relinquish the title. She gave birth to her and Seth Rollins' daughter Roux a couple of months later. After being away from the business for 16 months, Becky Lynch made her surprise return at Summerslam 2021.
Big Time Becks was back in a new Heel avatar. She immediately challenged Bianca Belair for the Smackdown Women's Championship. The fans expected a massive collision between two of the biggest Superstars in the business. But unfortunately, it was a very short match – where Lynch managed to pin the EST of WWE in mere 26 seconds!
The entire push that Bianca Belair had received throughout 2021 came crashing down within seconds with this monumental loss. Since then, she has been trying really hard to win back the title, but has so far failed to do so. She recently appeared for an interview with SunSport where she looked back on the Summerslam night.
"Everything happened very quickly. Very, very, very last minute. To the point where all you can do is roll with the punches and go with it. For me it was just about checking my perspective. I looked at it as an opportunity to showcase who Bianca Belair is without a title and show that I'm still the EST of WWE without the title," mentioned Belair.
Bianca Belair and Becky Lynch could collide at Wrestlemania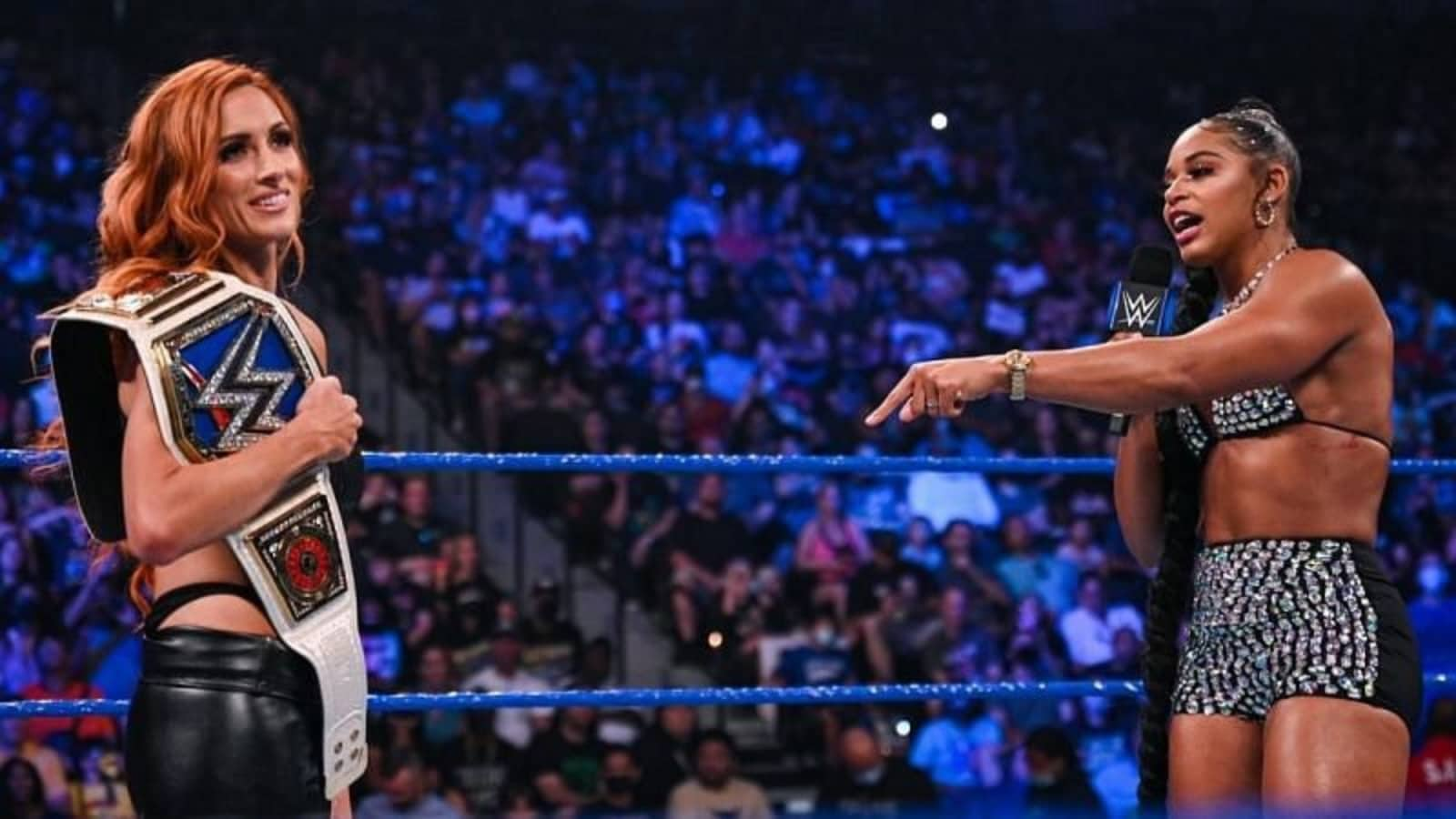 The Road to Wrestlemania has kicked off. While a couple of matches have already been announced for the Showcase of Immortals. But Bianca Belair and Becky Lynch are yet to get booked for the night. But before that they need to cross massive hurdles at the Elimination Chamber.
Lynch will put the Raw Women's title on the line against Lita and will need to retain to ensure that she goes to Wrestlemania. On the other hand, Belair will be heading inside the Chamber for the No.1 Contender's match for the Raw Women's Championship. If both, Belair and Lynch emerge victorious, we could see them clash once again at Mania.