Brock Lesnar is one of the most dominant Superstars in the professional wrestling industry. The fact that he was the first-ever Superstar to have pinned The Undertaker at Wrestlemania, breaking the streak after 21 wins, tells the true level of his dominance. He has won at every major WWE event, winning the Universal Championship thrice and recently kicked off his sixth WWE Championship reign.
The Beast Incarnate is currently in a feud with the Universal Champion Roman Reigns. The two stars collided at Crown Jewel, where Reigns picked up the win under controversial circumstances. They were scheduled to have a rematch at WWE Day 1. But hours before the inaugural PPV, Reigns tested positive for Covid-19 and consequently not cleared to compete.
WWE managed to change plans and added Lesnar to the WWE Championship Fatal 4-Way match – making it a Fatal 5-Way encounter. If his addition to the match wasn't enough, Brock Lesnar went on to pin Big E and win the WWE Championship. While this swerve came out of nowhere, the WWE Universe began thinking that who would now be challenging the Beast Incarnate for the title.
We might now have clarity on who Lesnar's next challenger is going to be. The All Mighty Bobby Lashley recently made a tweet – which might subtly hint that he is going after Brock Lesnar. He tweeted a short clip of him spearing Lesnar through the barricade at Day 1. He captioned the video with an hourglass emoji – which could be hinting that its just a matter of time before they collide.
Brock Lesnar vs Roman Reigns Wrestlemania plans could change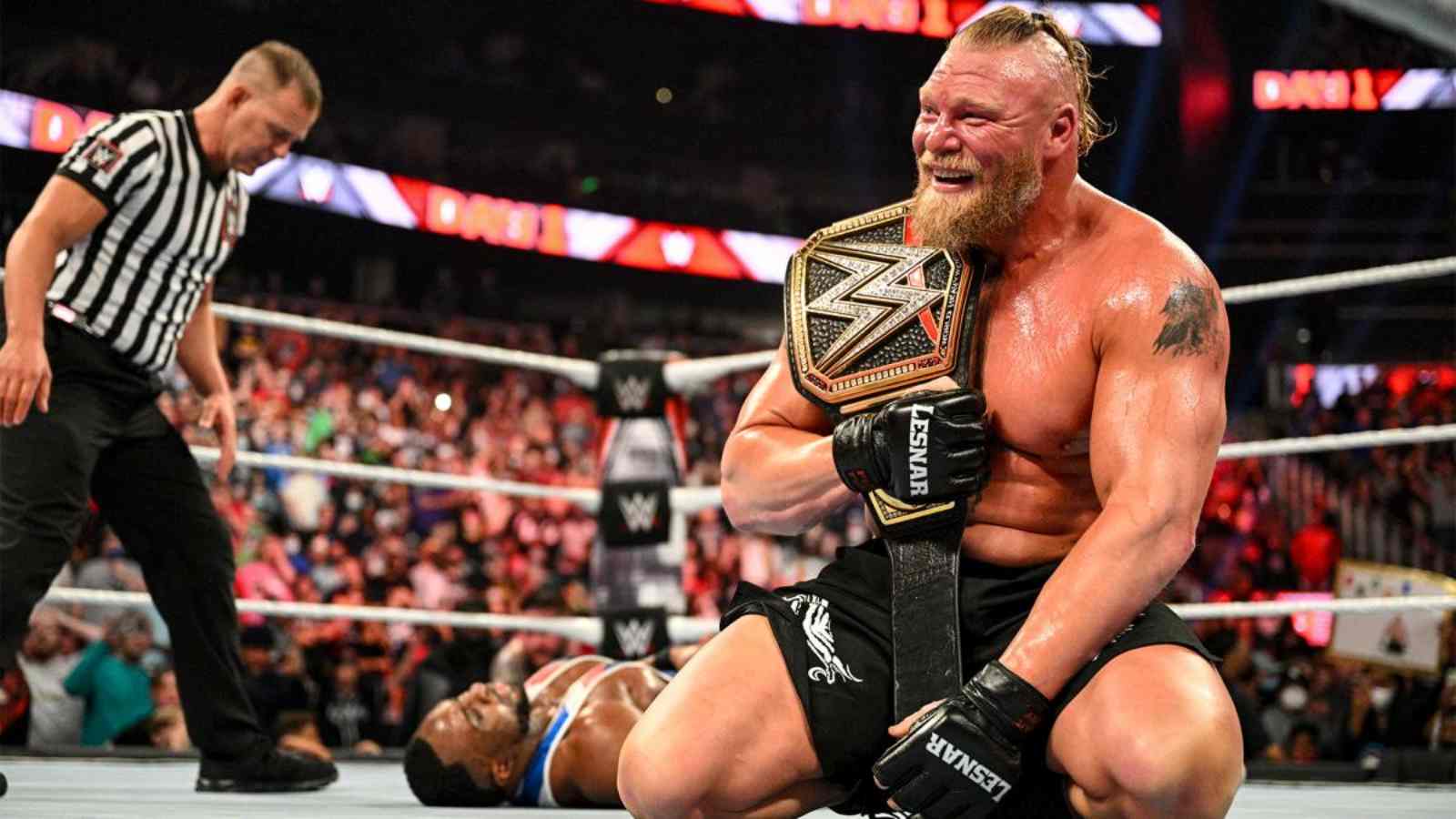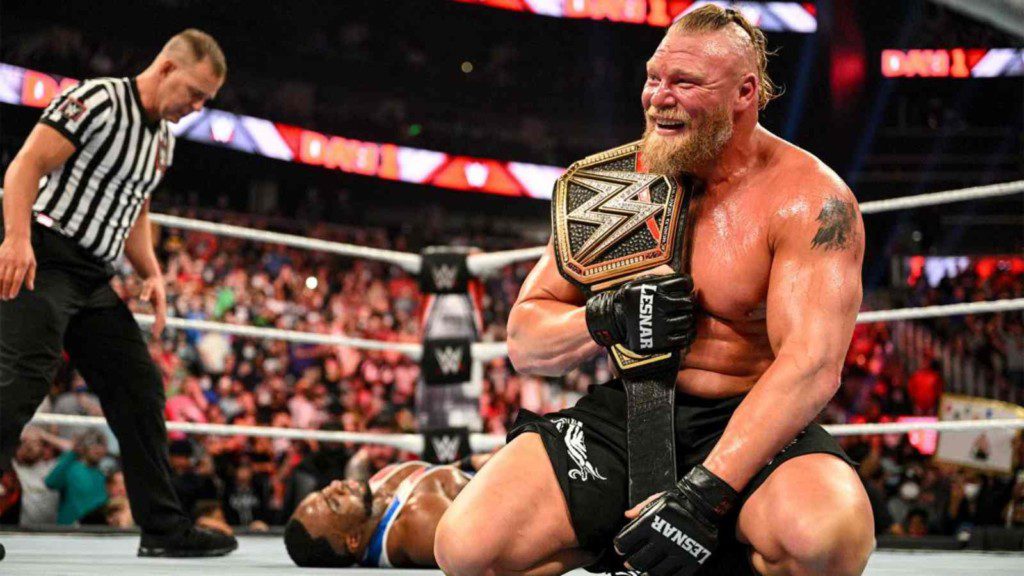 Roman Reigns is the Universal Champion and his feud along with Brock Lensar was reportedly going to continue till Wrestlemania 38. But plans changed after Reigns tested Covid positive and Lesnar went on to win the WWE Championship. While Lesnar might now feud against Lashley, a new opponent might emerge for Roman Reigns.
But with the both the Superstars being Champions – it seems likely that the Wrestlemania plans have changed, as neither of the stars are likely to lose before the Showcase of Immortals. Yet, we could see both of them colliding, in case WWE plans to go ahead with Champion vs Champion – Winner Takes All match.
Also Read: Why was Drew McIntyre written off WWE TV?