| | |
| --- | --- |
| Name | Cody Garrett Runnels |
| Age | 37 |
| Occupation | Professional Wrestler |
| Other Sources of Income | Endorsements |
| Net Worth | $8 million |
| Salary | $3 million |
| Residence | Charlotte, North Carolina |
| Marital Status | Married |
| Last Updated | 2023 |
Cody Rhodes is a well-known personality in the pro wrestling world. The WWE superstar is a veteran in the ring with a career spanning almost two decades. The former Intercontinental Champion is one of two sons of WWE Legend Dusty Rhodes who chose professional wrestling as his career, the other being Cody's elder brother Dustin, a.k.a. Goldust.
"The Dashing" had some difficulties in his first run in WWE, as he was stuck at the mid-card. After being repackaged as Stardust, a play on his brother's gimmick, the former WWE tag team champion decided to part ways with the company. As his followers might have seen, Cody Rhodes had some of his own ideas about gimmicks that were related to his legacy. Soon after his departure, he started referring to himself as The American Nightmare, a direct contrast to his father's nickname The American Dream.
In 2019, Cody Rhodes became one of the founding members and Executive Vice President of All Elite Wrestling. This new promotion aimed to have a revolution outside of WWE and create a real alternative for the fans. However, three years later, The American Nightmare did the unexpected and went back to WWE. Proving that he is a true main event star, the Grandson of a Plumber got his due in the biggest wrestling promotion. In only a short period, the fans accepted him as the top babyface in the company.
Cody Rhodes' Net Worth

The American Nightmare, Cody Rhodes' net worth, as of 2023, is estimated to be around $8 million dollars. Cody earned around $3 million from his previous AEW contract. Hence, after signing with WWE, a similar deal was expected with added income from endorsements and merchandise sales.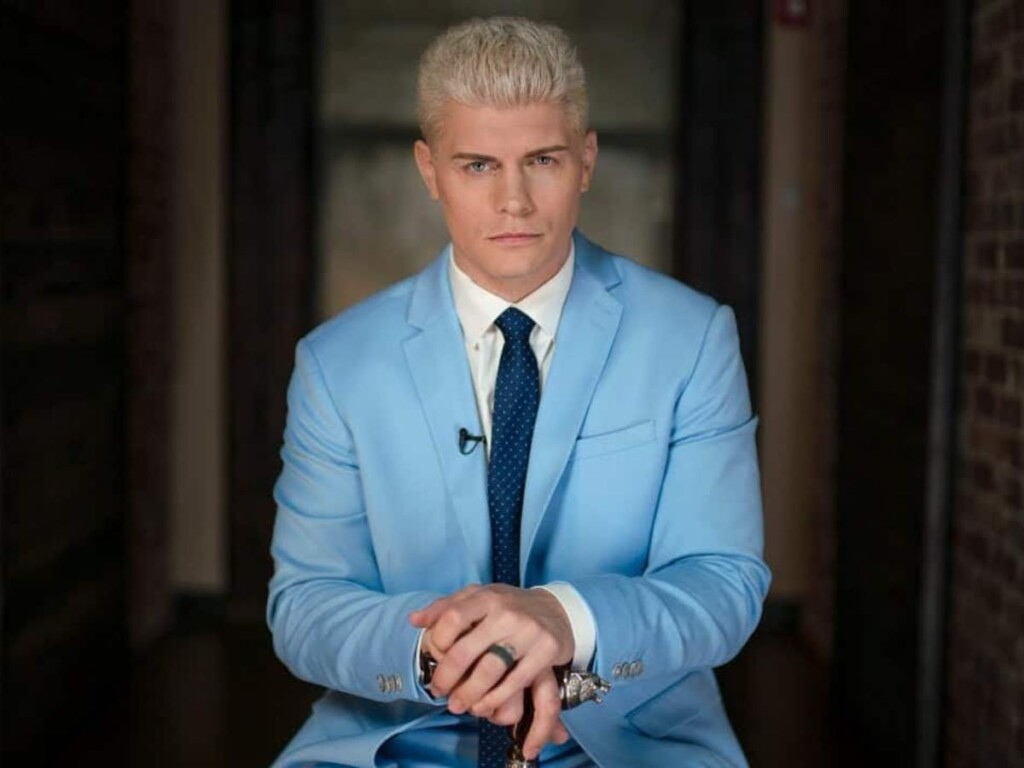 Apart from being a professional wrestler, the former AEW EVP has also starred in some reality shows. During his time in AEW, Cody and his wife, Brandi Rhodes, were part of a reality TV show called "Rhodes to The Top" on TNT. On a sister channel, the former TNT champion was the judge of another competitive reality show, "Go-Big Show."
Cody Rhodes' Personal Life
As mentioned, The American Nightmare belongs to the famous Rhodes family. He is a second-generation superstar along with his brother Dustin Rhodes. In 2013-14, Cody Rhodes even won the WWE Tag Team title alongside his brother Goldust twice, once as himself and once under the Stardust moniker.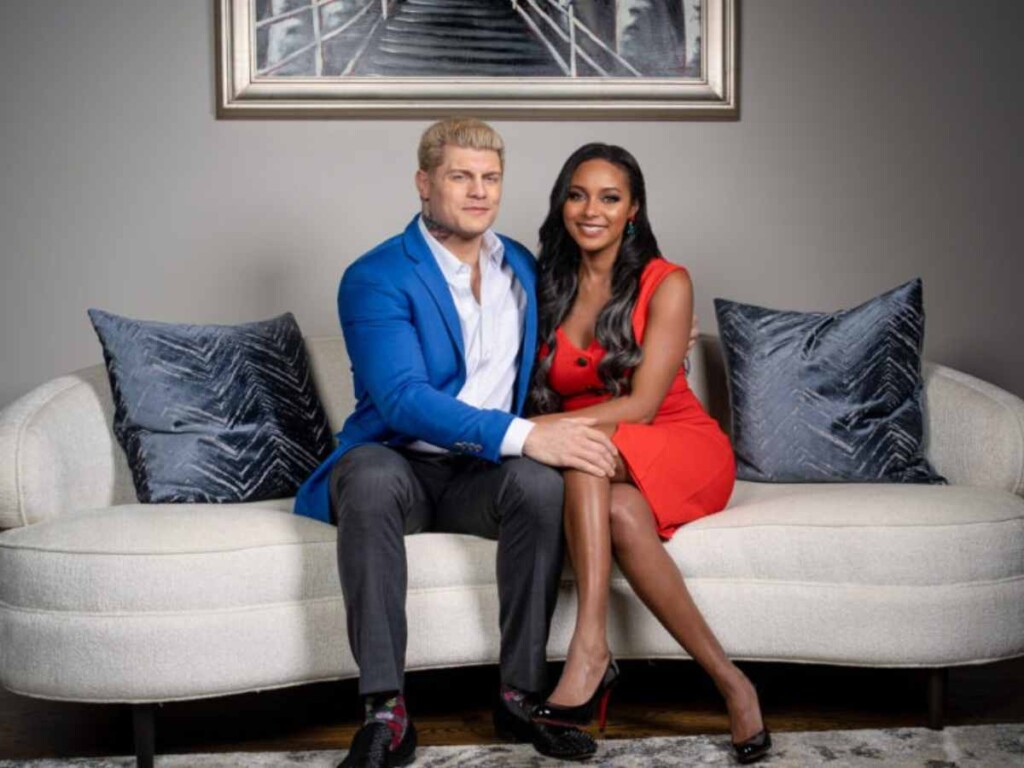 Also in 2013, Cody married his girlfriend and fellow professional wrestler and interviewer, Brandi Reed, who adopted the surname of Rhodes for her wrestling appearances going forward. The couple also has a daughter, Liberty Iris Runnels, born on June 18, 2021.
The Rhodes' house
The Grandson of a Plumber lives a lavish lifestyle in his big and beautiful home in Charlotte, North Carolina. He lives in the house with his wife, daughter, and his pets. The Rhodes family has two pet dogs, a Siberian Husky named Pharoh and a Pomeranian named Pinkerton.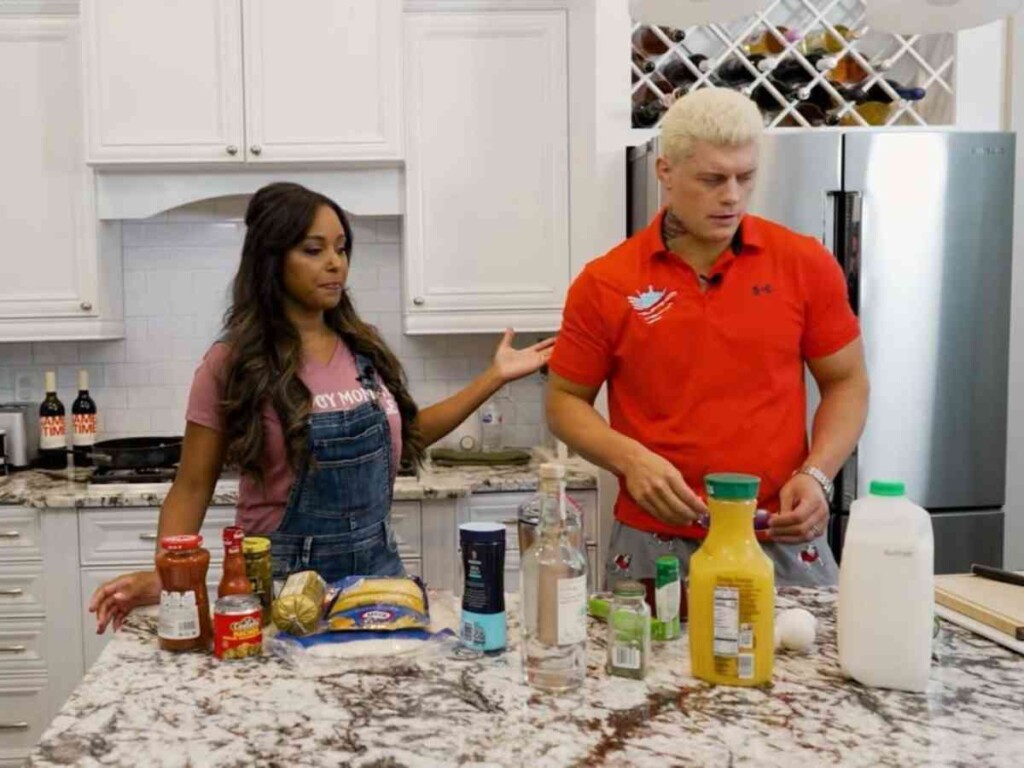 The former has been seen by fans at multiple wrestling events as well. Additionally, the former AEW star also co-owns and runs The Nightmare Factory along with QT Marshall. It is a training facility for pro wrestlers in Atlanta, Georgia. As of now, there is no information available regarding the value of the house.
Q. What is the salary of Cody Rhodes?

Cody earns around $3 million annually from his current contract with WWE, endorsements, and appearances.
Q. What brands have Cody Rhodes endorsed?

Some share of Cody's income also comes from endorsements. The brands he endorsed include WWE Shop, Fanatics, Mattel Creation, Migsmedia, and others.
Q. What cars and bikes does Cody Rhodes own?

Cody is a huge sports car enthusiast. He currently has Lamborghini Urus, Mercedes G Class, and Porsche Panamera in his car collection. Moreover, The American Nightmare also had a Big Indian Dark Horse Motorbike which he auctioned for charity.
Q. What is the real name of Cody Rhodes?

Cody Rhodes' real name is Cody Garrett Runnels.
In case you missed it!