Hell in a Cell 2021 is just around the corner and so far, only 3 matches have been announced for one of the most brutal WWE PPV's of the year. While all the 3 matches will be having Championships on the line, only one of them is scheduled to take place inside the gigantic steel structure.
McIntyre has undoubtedly been the star of the Thunderdome Era of WWE. His dream run began way back at the 2020 Royal Rumble, where he emerged victorious and challenged Brock Lesnar for the WWE Championship. McIntyre's first WWE Championship came in an empty Performance Center, at Wrestlemania 36.
Drew McIntyre spent a major part of his Championship reign, feuding against Randy Orton. Interestingly, it was at Hell in a Cell, where Randy Orton defeated Drew McIntyre to become 14-time WWE Champion. But McIntyre soon won his title back, eventually losing it to The Miz, with assistance from the current Champion Bobby Lashley.
WWE Champion Bobby Lashley will be defending his title against former Champion Drew McIntyre. This will be the third consecutive PPV, where McIntyre is challenging for the title. He has been unsuccessful at Wrestlemania 37 and Wrestlemania Backlash. This is his final chance for challenging Lashley for the title.
Drew McIntyre cannot challenge Lashley for the title, if he loses at Hell in a Cell 2021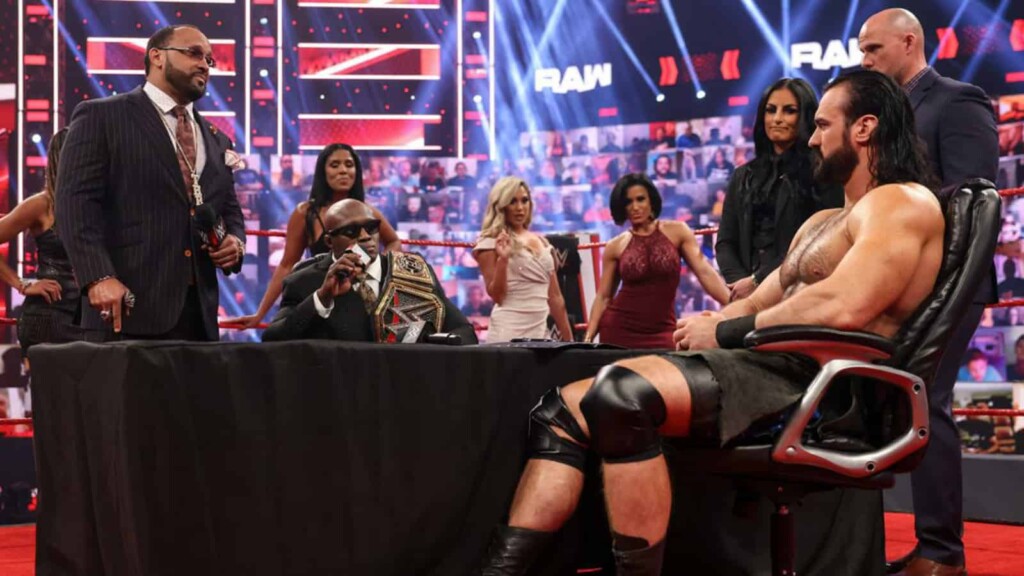 Drew McIntyre and WWE Champion Bobby Lashley signed their contract for the WWE Championship match at Hell in a Cell 2021, on the latest episode of WWE Raw. Lashley's condition was that if McIntyre lost, he won't be able to challenge for the WWE Championship again, as long as it was in Lashley's possession.
McIntyre agreed and Adam Pearce added the clause to the contract. McIntyre, on his part, demanded for the match to be held inside the Hell in a Cell, to prevent any cheap outs, which Lashley and MVP agreed to. Considering how long McIntyre has been in the WWE Championship scene, he will surely put in everything that he has, but his last year's loss inside the HIAC will be at the back of his mind.
WWE Hell in a Cell airs live on 20th June, 2021.
Also Read: Will WWE push Rey Mysterio for a Universal Championship feud at Hell in a Cell 2021?