John Cena is one of the few names to kickstart his career with professional wrestling and then make wonders in Hollywood. The franchise player is one of the most popular and decorated stars in the pro-wrestling industry. Being a former multiple time World Champion, John Cena is admired by many young superstars and millions of fans.
Cena made his WWE debut against Kurt Angle with one of the most memorable moments in pro-wrestling history, the Ruthless Aggression. Right after his debut, the former World Champion gained the spotlight and fans started rallying after him. Sharing the ring with some of the biggest names in the company, Cena is considered one of the top 10 stars of the industry.
Many also call him the superstar who managed to increase WWE's popularity and his in-ring returns are still something the Universe loves to witness. Being a box-office blockbuster for the Hollywood, Cena is considered one of the most successful stars of the whole world.
Also Read: Ronda Rousey Net Worth, Career, Endorsement, Husband, parents and more
List of John Cena championship wins and accomplishments in WWE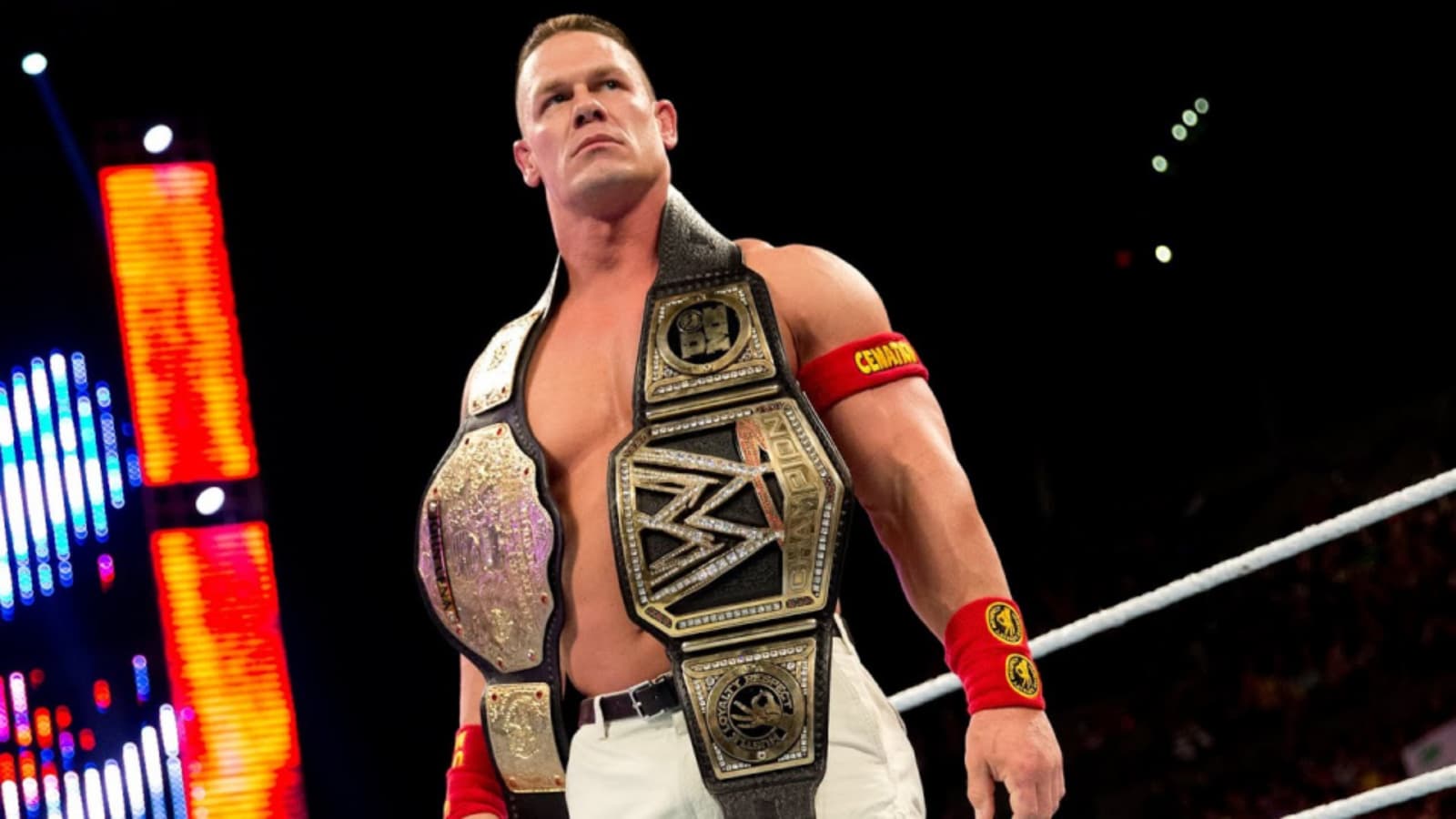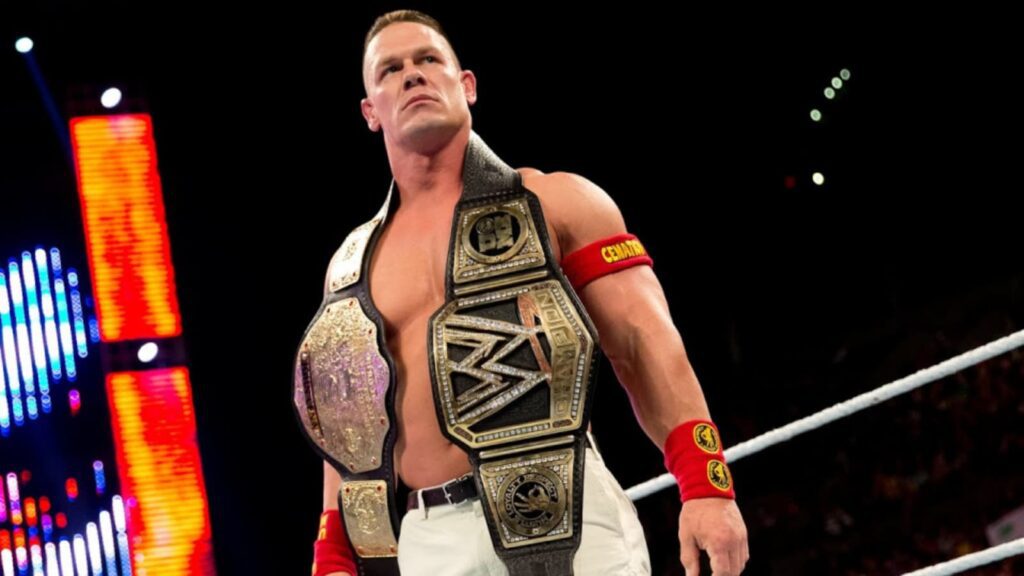 Cena is a 16-time world champion and has also won many other championships in WWE. Not only that but he has also won many tournaments and awards during his run in WWE. Apart from being a multiple time world champion, the franchise player has also managed to clinch big titles like the United States Championship, and the Tag Team Championship multiple times. Cena has also won of some of the prestigious matches in pro-wrestling industry, the Royal Rumble and the Money in the Bank ladder match. Here's the list of John Cena championship wins and accomplishments:
World Heavyweight Championship (3 times)
WWE Championship (13 times)
Unites States Championship (5 times)
Tag Team Championship (4 times) – with the Miz, Shawn Michaels, Batista and David Otunga
Royal Rumble (2008,2013)
Money in the Bank (2012)
Slammy Awards (10 times)

Move of the year (2010)
Game Changer of the year (2011)
Insult of the year (2012)
Kiss of the year (2012)
Match of the year (2013,2014)
Hero in all of us (2015)
Superstar of the year (2009,2010,2012)
Cena has defeated some of the biggest name in the pro-wrestling industry including Randy Orton, Triple H, Kurt Angle, Brock Lesnar, and more.After going through is list of John Cena championship wins and accomplishments in just WWE, it can undoubtedly be said that Cena is a future Hall of Famer.
Also Read: Jeff Hardy Net Worth, Income, WWE Career, Personal life, and more
Also Read: Angelo Dawkins Net Worth, Income, WWE Career, Personal Life, and more