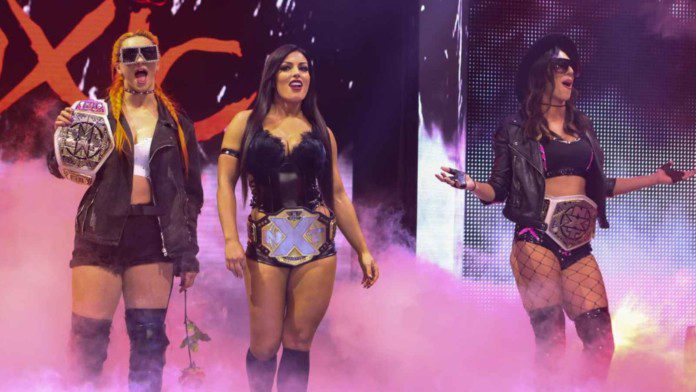 Mandy Rose, the current NXT Women's Champion, is in the best phase of her professional wrestling career. While she didn't get the push on the main roster, Rose has been one of the fastest rising Superstars on the colorful brand's roster. She has not only become the top Champion, but has also formed a dominant stable named – Toxic Attraction.
While Rose holds the NXT Women's title, her stablemates Gigi Dolin and Jacy Jayne hold the NXT Women's Tag Team Championship. All the three members recently teamed up with Dakota Kai on NXT WarGames. Unfortunately, they ended up losing to Raquel Gonzalez, Io Shirai, Cora Jade and Kay Lee Ray.
While all the 8 Superstars delivered a memorable bout inside the ring, there was a simultaneous battle that was going on outside the ring – in the virtual world. The NXT Women's Champion had a heated spat on Twitter along with the one-half of the Woman's Tag Team Champion – Rhea Ripley. The argument began when Ripley announced that she will be rooting for Raquel Gonzalez's team against Dakota Kai and her "muppets". This predictably, did not go down well with Mandy Rose, and the two Superstars challenged each other to a match.
In the buildup to the NXT WarGames, Rose claimed that Dakota Kai was the most experienced in the event. Ripley once again took a jibe at Rose and Kai by replying, "MandyRose "Dakota Kai is the most experienced in #NXTWarGames"?! Let's get the quote right shall we…Dakota is more experienced in getting her A** whooped and winning because of her team mates. There… tThat's better! #TeamRaquel"
The NXT Women's Champion did not take these comments quietly. She claimed that Ripley was obsessed with her and even requested her to leave Rose alone. "Would u please leave me alone. Ur obsessed with me.U DON'T GO HERE ANYMORE !!!!BYE" – replied Mandy Rose.
Who could step to challenge NXT Women's Champion Mandy Rose?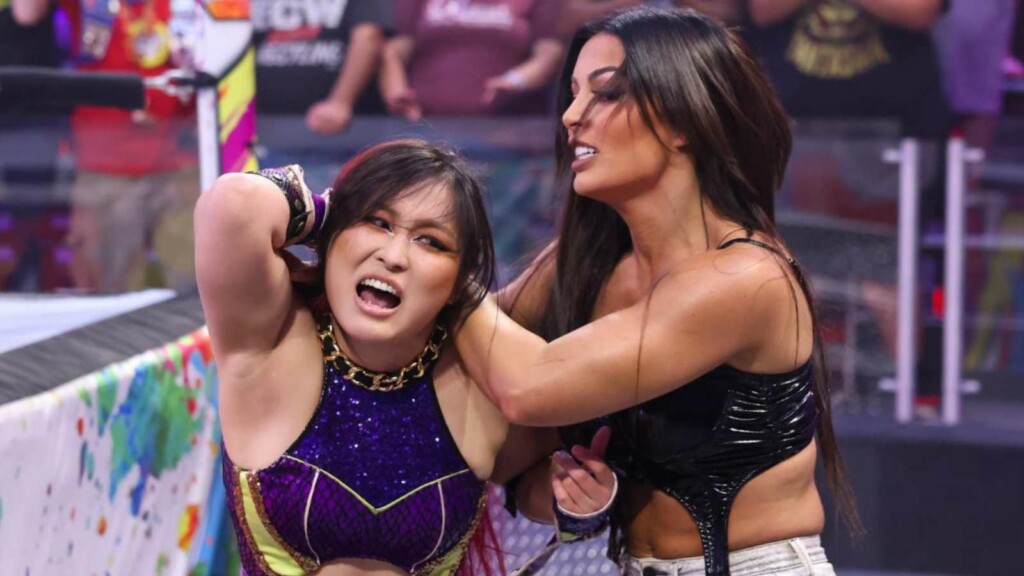 With the feud for the WarGames seemingly over, the focus might now once again shift to the single feuds. With Mandy Rose ending up on the losing side, several Superstars from the winning team could stand up to challenge her. Raquel Gonzalez seems like the least likely option considering she has already feuded against Rose, and might now focus on her friend-turned-foe Dakota Kai.
Io Shirai, also a former NXT Women's Champion, could step up. Kay Lee Ray, one of the most recent additions to the NXT 2.0 roster could also step up to the Champion. In fact, both of them have the potential to go well over the line and dethrone Rose.
Also Read: WWE Supershow: The Bloodline suffer a massive loss