Alexa Bliss has been away from WWE TV since the Royal Rumble in January this year. She wrestled Bianca Belair for the Raw women's title at the Rumble, where she was unsuccessful capturing the title. Following her loss, Uncle Howdy appeared on the screens and the screen went dark. It appeared that Little Miss Bliss will be resuming the storyline with Bray Wyatt in the coming weeks. However, it didn't actually transpired, as she went away from WWE TV.
Moreover, Alexa Bliss has been making television appearances apart from WWE as well. WWE Universe has been wondering whether they would see Alexa at the Show of Shows or not. In an interview with CinemaBlend recently, Little Miss Bliss addressed the anticipation of her appearance at WrestleMania 39 in any capacity.
Bliss revealed, "I will be in L.A. for WrestleMania. I will be at the arena. Who knows what that leads to? Because, you know, in WWE, you never know what's going to happen. It's the company where you always expect the unexpected. We'll have to see".
Considering the statement, Bliss' return could be just over the horizon as she confirmed being in the arena in Los Angeles. While her role at Mania is unknown, she might be doing a stint with Bray Wyatt or Uncle Howdy for the continuation of the story from Royal Rumble.
Moreover, it is still not confirmed yet whether she would make any appearance on Raw or SmackDown prior to WrestleMania. Alexa also had to undergo a skin treatment due to suffering from skin cancer. Nonetheless, she must be doing pretty well following the treatment as she confirmed her return.
Related: Alexa Bliss bashes hiatus rumors amid Dave Meltzer controversy
Last appearance of Alexa Bliss and plans after her return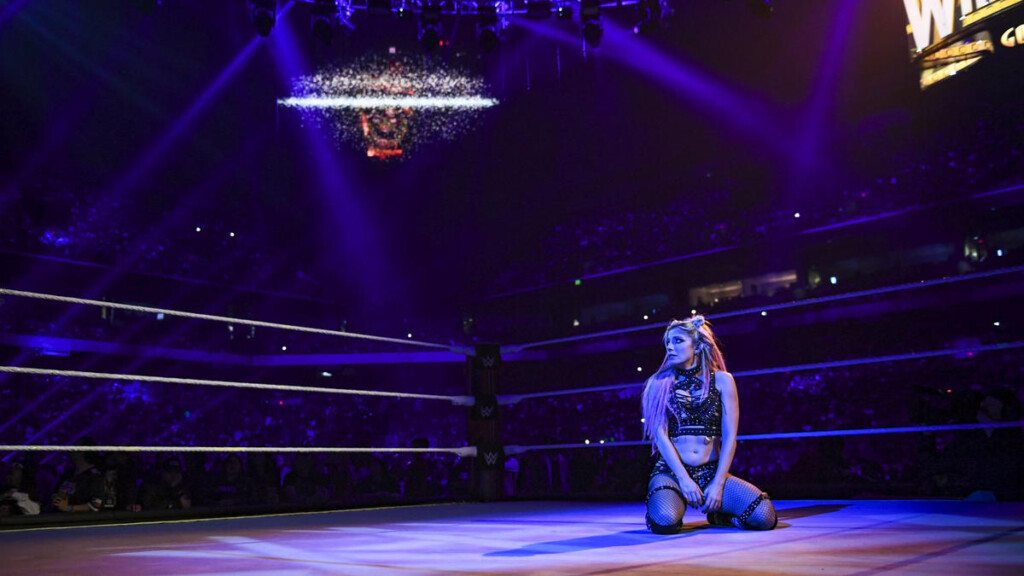 Alexa Bliss had her last feud with Bianca Belair for the Raw women's title, culminating to a title match at the Rumble PLE. During the feud, Bliss was seen losing control over herself, as she attacked Bianca with a pot and turned heel. At the Royal Rumble PLE, Bianca retained the title with a victory over Alexa.
Following the match, the lights turned dark and the visuals of Uncle Howdy started pouring in. The story remains incomplete since that moment, as Little Miss Bliss didn't show up since then. It would be interesting to see how things play out between Alexa Bliss and Bray Wyatt following her expected return.
In case you missed it: