It's been over three years since Roman Reigns has been pinned by anyone in the WWE. His legendary Undisputed title reign is also inching closer to the 1000-day mark. During his almost three-year Undisputed title reign, the Tribal Chief has been smashing everyone. Roman Reigns found many worthy challengers, but everyone felt the wrath of the Head of the Table. Nonetheless, Austin Theory recently reignited the Roman Reigns vs. Jey Uso debate.
Last year, Austin Theory won the Money in the Bank ladder match under Vince's creative regime, and it seemed he could be the man to steal the titles from the Tribal Chief, Roman Reigns. However, that wasn't the case, as he failed to cash in on multiple occasions. Theory recently gave his insights regarding the man who could dethrone Roman Reigns.
In a recent interview with WrestleBinge, the current United States champion opens up on how the Tribal Chief could finally be dethroned. Theory stated, "look at where Jey's come from in the past let's even say two years, the level that he's on. He's always been on a great level. But you just see him shining and, honestly, man, I know they say there's nobody that can take those titles from Roman. But it could be someone standing right next to him. That's all I'm gonna say".
Considering Theory's statement, Roman's own Right-hand Man could be the one to dethrone the Head of the Table. The Roman Reigns vs. Jey Uso feud is something fans have been begging the WWE to reignite. As Roman gets set for the WrestleMania 39 main event, it remains to be seen whether he prevails or drops the titles.
Related: WWE reportedly not looking forward to dropping Roman Reigns' titles at WrestleMania
Roman Reigns vs. Jey Uso feud would conclude The Bloodline story?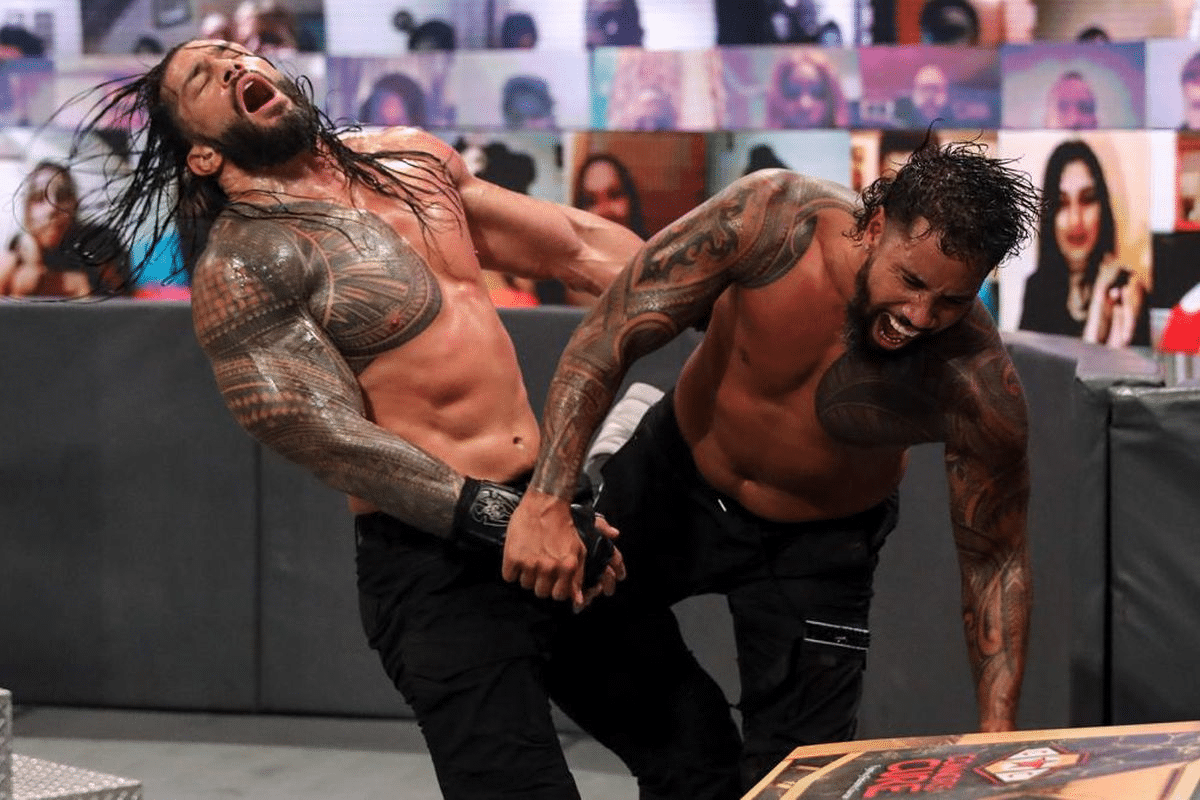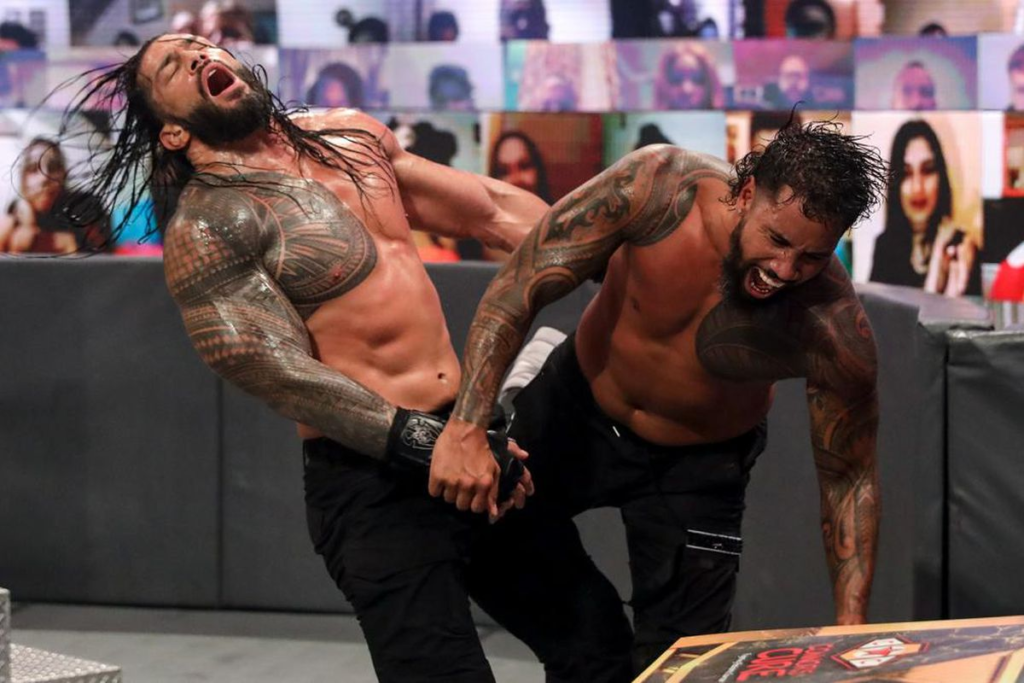 Roman Reigns vs. Jey Uso is the feud that started the whole Bloodline storyline. It all started with Roman managing to manipulate his cousin, Jey Uso, to acknowledge him as his Tribal Chief. Jey went on to become Roman's Right-hand Man and helped him reach the top.
Many believe Jey should be the one to dethrone his cousin and complete the circle. However, Cody Rhodes is reportedly WWE's choice to capture the titles from Reigns at WrestleMania 39. If that's the case, the family feud would go down without the titles involved.
Nonetheless, even without the title's involvement, the story guarantees to be compelling. Hence, many will agree that the best conclusion to the legendary Anoa'i Bloodline story would be Jey Uso overcoming the Tribal Chief and ending his dominance.
In case you missed it: