The WWE universe seems very pleased with Triple H running the creative in the promotion. The ticket sales, viewing figures, and on-screen product have all improved since the Game assumed the role of Chief Content Officer. However, a long-time friend of Hunter, Batista, revealed that he hasn't watched the product as of late.
In a conversation with comicbook.com, Batista recalled a recent meeting with his fellow Evolution member. The Animal said, "I haven't watched [WWE] much, and that's just because I'm not watching TV much these days, [but] I did have a sit-down conversation with Hunter because he was in Tampa for SmackDown." The show Batista mentioned was the last SmackDown of 2022, which aired live from Tampa, Florida. While he didn't disclose any specific details of the conversation, the Hollywood star briefly summarized the chat. The Animal said that they "talked for about two hours, just about old times and new times."
Batista had his last match in WWE against Triple H at WrestleMania 35. The six-time world champion announced his retirement just hours after the encounter. He has achieved great heights in Hollywood, featuring in blockbuster movies like Guardians of the Galaxy, Avengers: Endgame, Glass Onion, Dune, and more. While unknown at the time, the WrestleMania match was also one of the last ones for Triple H. The Game also announced his retirement last year due to health concerns.
Related: "He's the smartest guy," Former World Champion shares his thoughts over Triple H taking over as creative lead of WWE
Will Batista return to WrestleMania this year?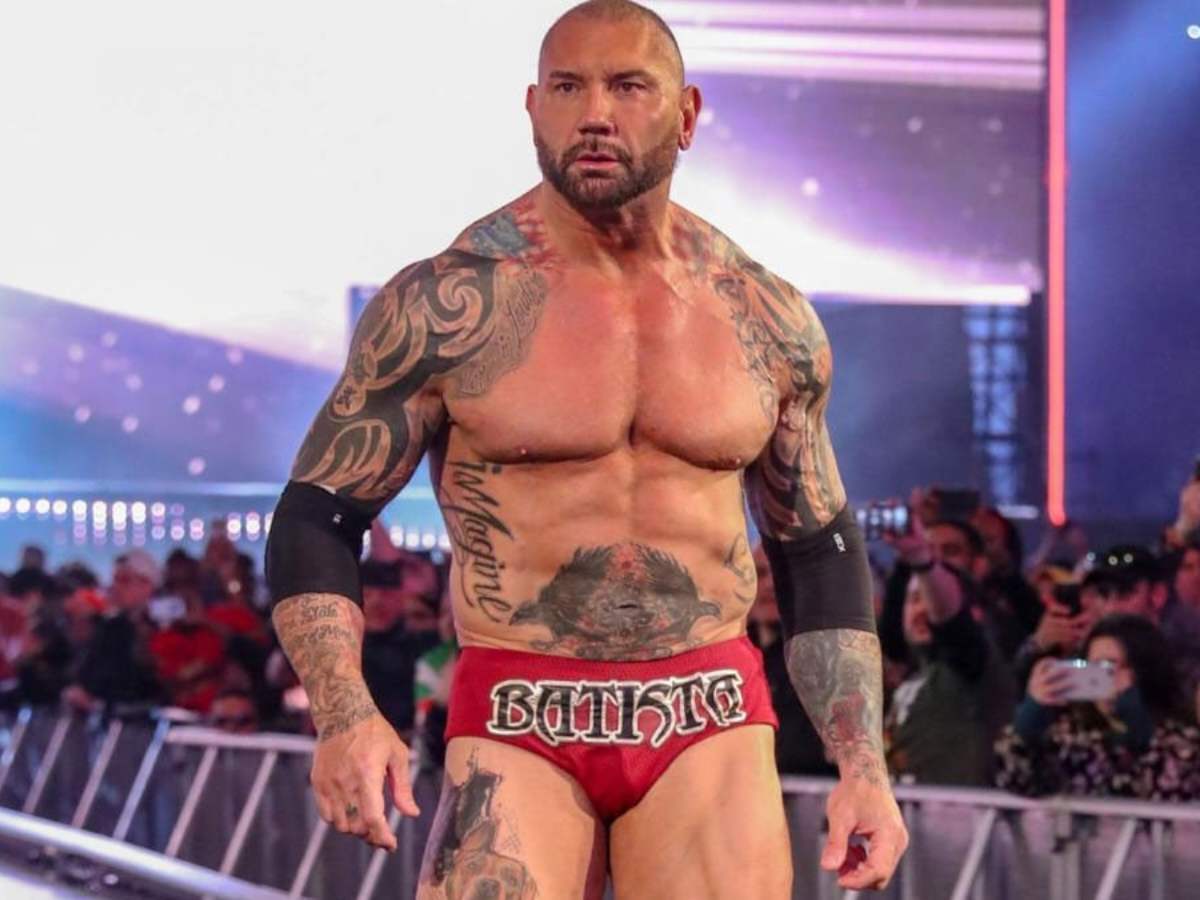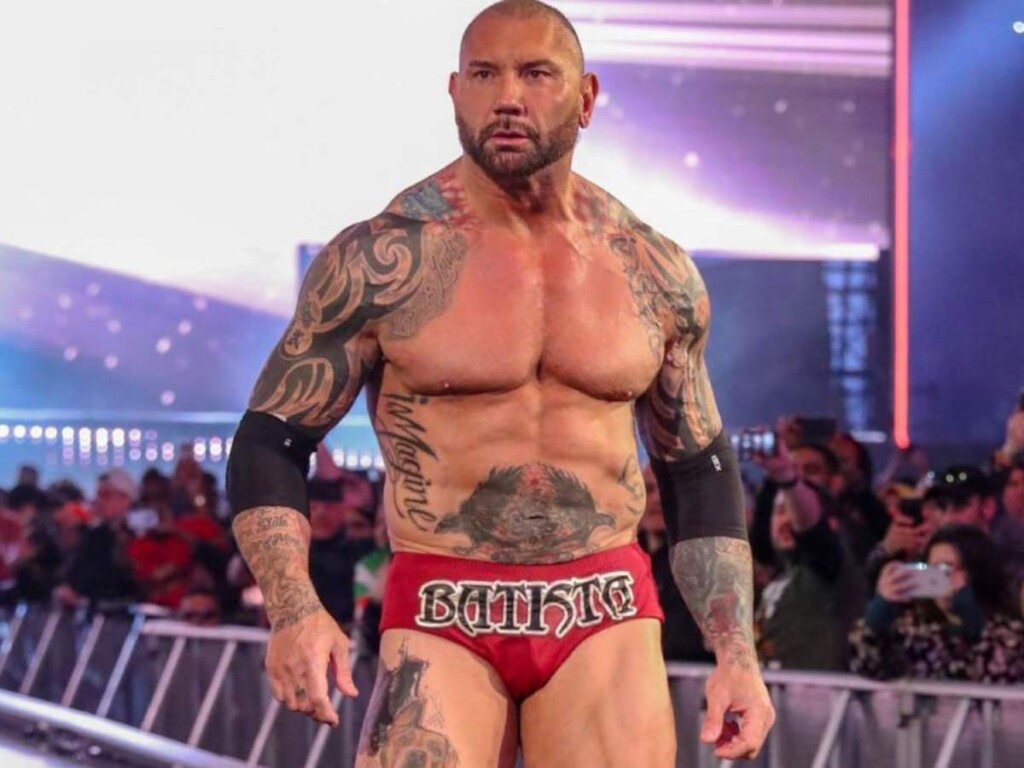 As one of the biggest names in Hollywood, Batista is the perfect fit for this year's WrestleMania. The Biggest Event in all of Sports Entertainment is themed around Hollywood as it heads towards SoFi stadium in California. Even if it is not in a wrestling capacity, the Animal can appear at the Show of Shows as the headliner of this year's Hall of Fame.
Dave Bautista was supposed to be inducted into the 2020 Hall of Fame, which was canceled due to the unfortunate pandemic. When the event eventually happened the following year, Batista wasn't a part of it due to his busy schedule. However, the news of a recent meeting with his friend and WWE executive, Triple H, has sparked hope of a possible return for the pro wrestling legend. This year seems like the perfect time for the Animal to get his due recognition in the Hall of Fame. If both parties can work out the deal, the fans would be ecstatic to see one of their favorite wrestlers return to the WWE.
In case you missed it!