Over the past decades, WWE has seen many superstars carve their names in the industry. Each of them had a hallmark of their own. Dwayne Johnson, a.k.a. The Rock, is one of the remarkable names who has solidified his legacy in WWE. One of the things that added flair to his career was his iconic catchphrase.
The Rock is one of the greatest pro wrestlers in the history of WWE. Throughout his iconic career, he had some of the most incredible catchphrases in WWE. It played a prominent role in defining his character on WWE television. During a recent interview, WWE Hall of Famer Booker T revealed some interesting things.
While speaking with Chris Van Vliet, Booker humorously said that The Rock stole a lot of his catchphrases. When asked about it, the Hall of Famer hesitated to speak about it. He believed it was something that should remain behind the curtains. But Booker T eventually revealed it in a casual way.
He mentioned that The Rock stole his catchphrase, "If you smell what the Book is cookin." He said that The Rock modified it into his own version and made it iconic. However, the WWE veteran said that he does not hold any grudges, as The Brahma Bull stole some other catchphrases too.
Furthermore, Booker T revealed that the Hollywood star also stole his "Book End" signature and made it "Rock Bottom." Without a doubt, The Rock is one of the most iconic names in WWE. He has immortalized The Rock Bottom and the "If you smell what The Rock is cookin" catchphrase. These two will forever remain the hallmarks of The Great One.
Related : "Way oversell fashion," Stone Cold Steve Austin reveals why Dwayne The Rock Johnson was the best stunner victim
The Rock's accomplishments in WWE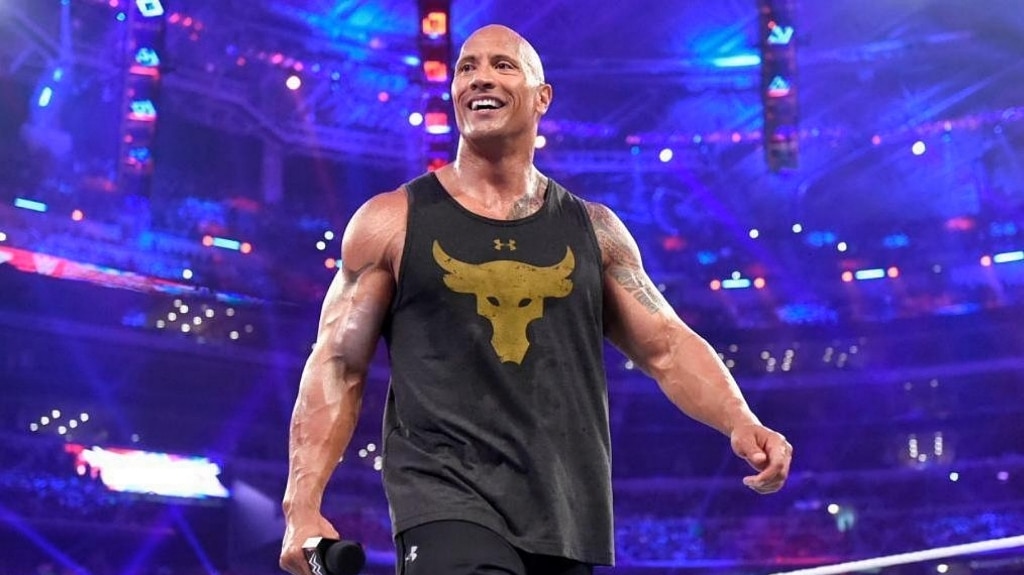 WWE has seen wrestlers that have redefined this landscape. The Rock was one such name that revolutionized the pro wrestling industry. Ever since his debut, he has been a part of some incredible storylines and matches. It includes Hulk Hogan, Stone Cold, and John Cena. Besides, The Rock went on to achieve multiple championships in WWE.
The Brahma Bull has been an eight time WWE Champion. He also won the WWF Intercontinental title twice in his career. The Rock had some of the most iconic moments in WWE. Moreover, he held the tag team titles five times in his career. The 51-year-old is a sixth triple crown champion in WWE and has been at the pinnacle of the mountain.
The Rock star also won the Royal Rumble in 2002. Without a doubt, he has solidified his legacy in the pro wrestling industry and emerged as a megastar. Dwayne Johnson also achieved stardom in his Hollywood career, making some of the blockbuster movies that dominated the box office.
In case you missed it :