Matt Riddle's WWE release has caused quite a stir in the wrestling world. He's not had the greatest reputation of all for his past deeds. However, the promotion held onto the 37-year-old until the final clutches. However, a week ago, during the mass releases post-TKO merger, Riddle was fired from the company. His recent JFK airport incident could have been the reason behind his abrupt release.
Weighing in on Matt Riddle's shocking WWE release, Booker T opined on the entire situation. Speaking on the Reality of Wrestling podcast, the wrestling legend relayed that the company ran out of reasons for letting Riddle stay in the company. Recalling his previous verbal spats with Goldberg, Booker even said that Riddle got an opportunity in WWE due to his MMA background.
He even recalled how WWE put Matt Riddle in a huge spot alongside Randy Orton, something that others could only crave. Booker T believes that even after that, The Original Bro dropped the ball and continued to tarnish his reputation. The WWE legend then compared Riddle's situation to that of Goldberg.
It is because both men received an open invitation to WWE due to their previous glories. Booker T even questioned Riddle's temperament who was allegedly trying to mix his UFC background with the entertainment realm of WWE, which ensued after Riddle poked Goldberg courtesy of the verbal spat on social media.
"There's so many guys out there that wish they could have that spotlight and that position and that push to work alongside Randy Orton. Matt Riddle can put himself almost in the same respect as Goldberg, being a guy who got an opportunity because of who he was, where he came from," said Booker T.
Related: Matt Riddle appears in an erotic photoshoot with pregnant fiancé Misha Montana for the first time since WWE's release
Dana White revealed why he actually fired Matt Riddle from the UFC
After beating Che Mills via split decision on February 16, 2013, Matt Riddle failed the drug test after 10 days. That was it for him, as the UFC released the former WWE wrestler from their company. Addressing that incident during the UFC 158 pre-press conference, Dana White went a bit further. He said that Riddle was cut from his contract because he was a moron.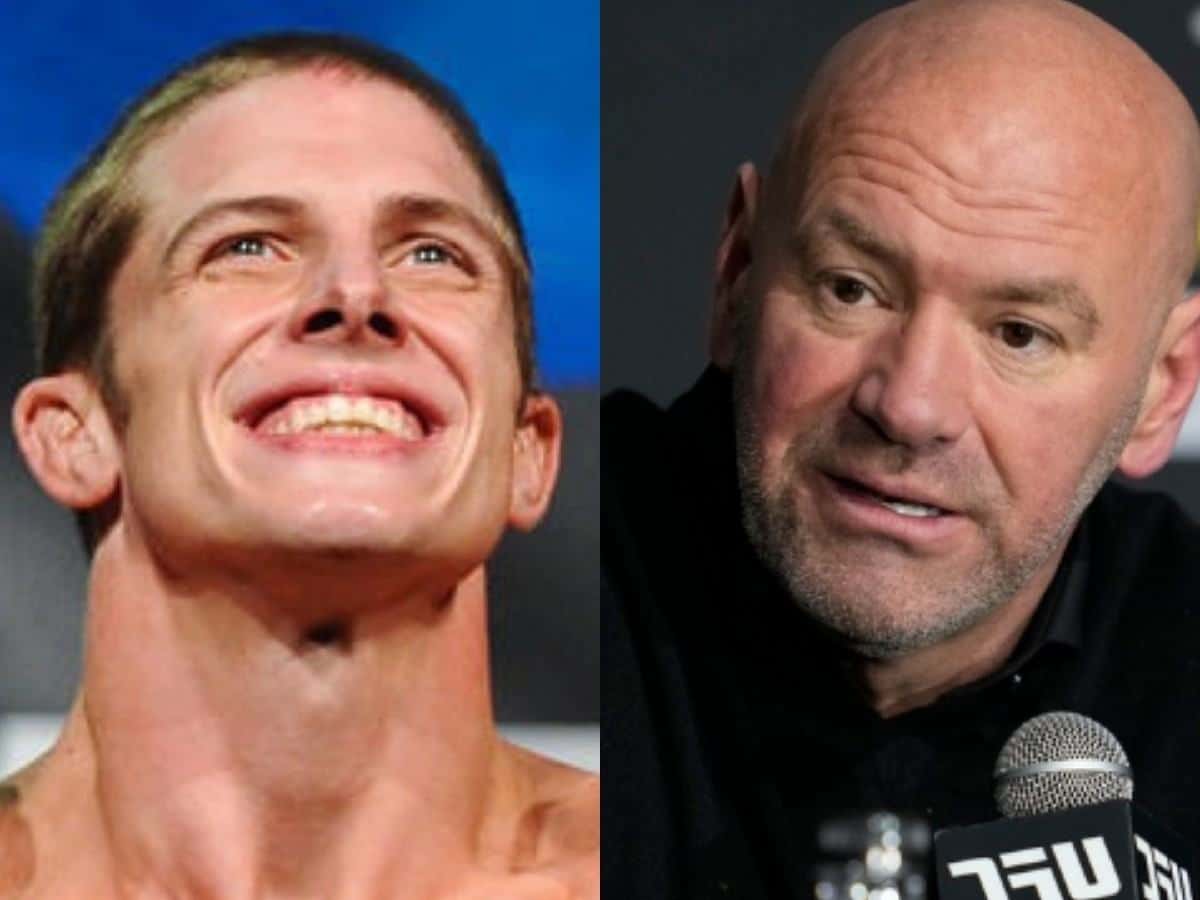 Adding context, the UFC CEO referenced that interview with Riddle where the latter admitted that he did drugs so that he wouldn't beat up his children. And days later, he tested positive for the intake of marijuana. And that's why he got cut from his previous job, implied Dana.
The Super King of Bros was recently spotted for the first time since his WWE release. He posed alongside Misha Montana, who is soon-to-be mother. It will be interesting to see what Riddle does next. He left quite an impact on the wrestling audience and fans will love to see him wrestle again.
In case you missed it: