Booker T is one of the biggest character-made superstars in the history of WWE. He has been known because of his King Booker gimmick in which he portrayed one of the best works of his entire career and it was still known as one of the best king gimmicks of all time.
Booker T is a tag team specialist and even more than that he is a Six time World Champion. Booker T is also a WWE Hall of Famer and currently is retired but does want to enter the ring again and even wants to have a huge match on the greatest stage of them all WrestleMania.
RELATED: "That's who I compare him to"- Booker T compares Happy Corbin to WWE Hall of Famer
Booker T as an ring performer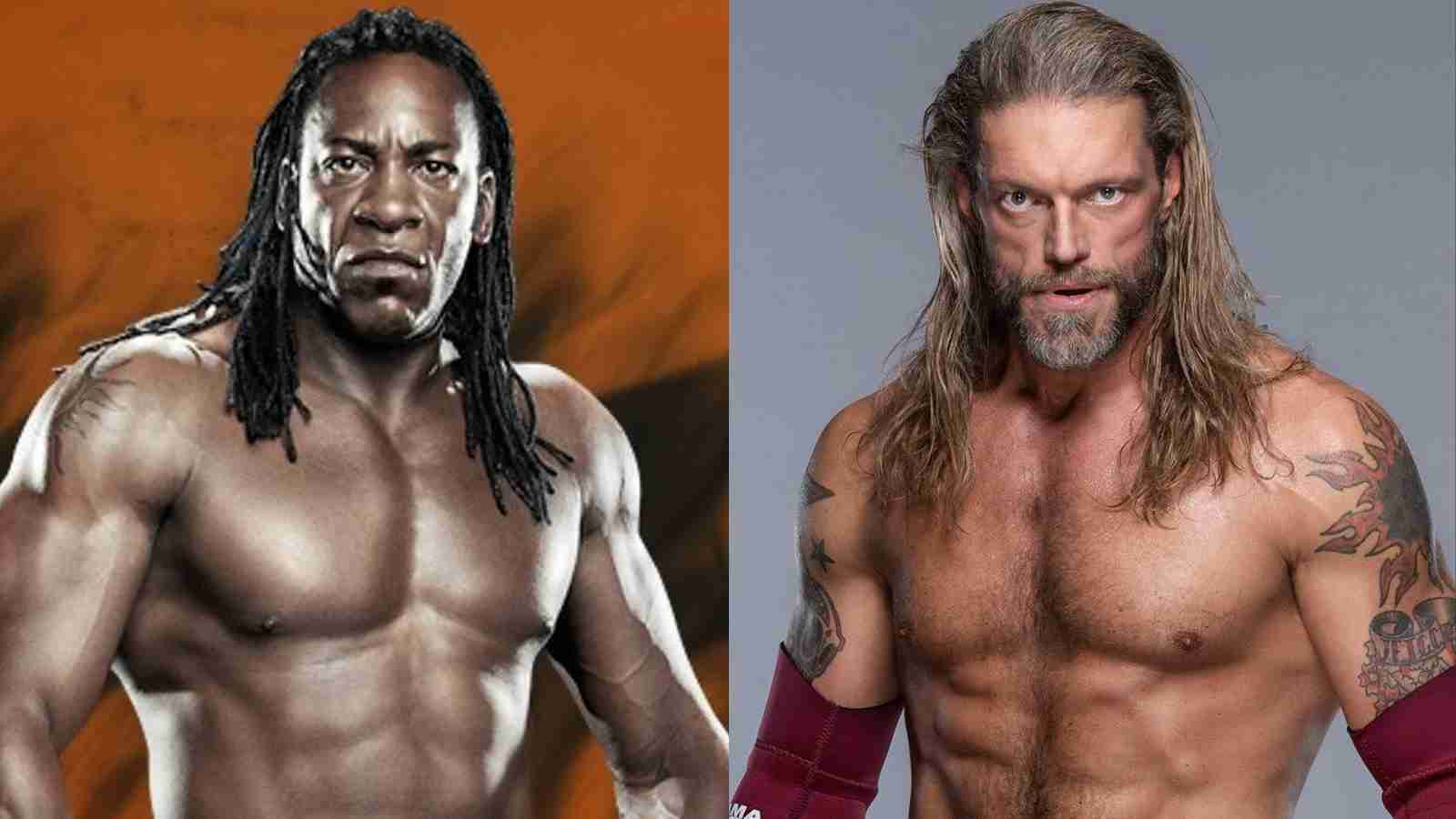 Booker in a recent interview says he wants to have a WWE Wrestling Legend run in WWE and also wants to have a match with one of the WWE Hall of Famer which is also on his WWE legend run that is the Rated R superstar Edge.
Booker T in a recent interview said that if WWE calls him back to WWE for a match with Edge at Wrestlemania he would definitely make a comeback and surely is ready to fight anyone he also said that some plans are going on for his return but you never know.
He reveals that Baron Corbin could be the one who can make a call to him for a match or maybe it could be Sami Zayn or someone else no one knows but he is in talks currently of coming back and if he comes back in WWE then which WWE Current Superstar or legendary superstar he is going to face in a one on one match in the next WrestleMania.
"If they were to ask me to do a WrestleMania match with Edge, of course, I would do it. I don't think there's anything on their radar or anything like that. I don't have any itch to scratch as far as getting back in the ring or anything. But you know me guys. I'm all about that paper, baby. You know, that WrestleMania check was always good. Always good"
ALSO READ: "It's going to be like The Labyrinth of matches"; Ronda Rousey discusses her Wrestlemania match against Charlotte Flair calling it a 'Cult Classic'