The recent episode of Monday Night RAW gave the WWE Universe numerous moments to cherish. With some great returns on the live event, RAW XXX broke its all-time records for domestic sales. The event also provided a great platform for all the storylines necessary for the Royal Rumble.
One of the biggest questions that have remained in the minds of the audience is the secret message that The Undertaker delivered to Bray Wyatt. The Deadman appeared in his American Bada** gimmick in the Bray Wyatt and LA Knight segment. After utmost silence, Bray Wyatt has now finally opened up on the same.
Speaking on the 'Out Of Character' podcast, Bray Wyatt stated the significance the segment held in his life. He felt proud to be the only one to have lived the moment, since no one else in the history of time would get to live it again. He also appreciates the place and time of the amazing moment since it was something only meant for him.
"But what he said exactly is between me and God, the devil and I could never, I'll never, never tell a soul, I'll go to my grave with it," he said. The segment came as an unexpected thing for Bray as well, and he called it to be very powerful. He also said that he could watch the segment again. Adding onto its nature, he said, "Something I'll cherish the rest of my life."
Discover More: Positive update over Bray Wyatt's WWE future
The Undertaker took sides between Bray Wyatt and LA Knight at RAW XXX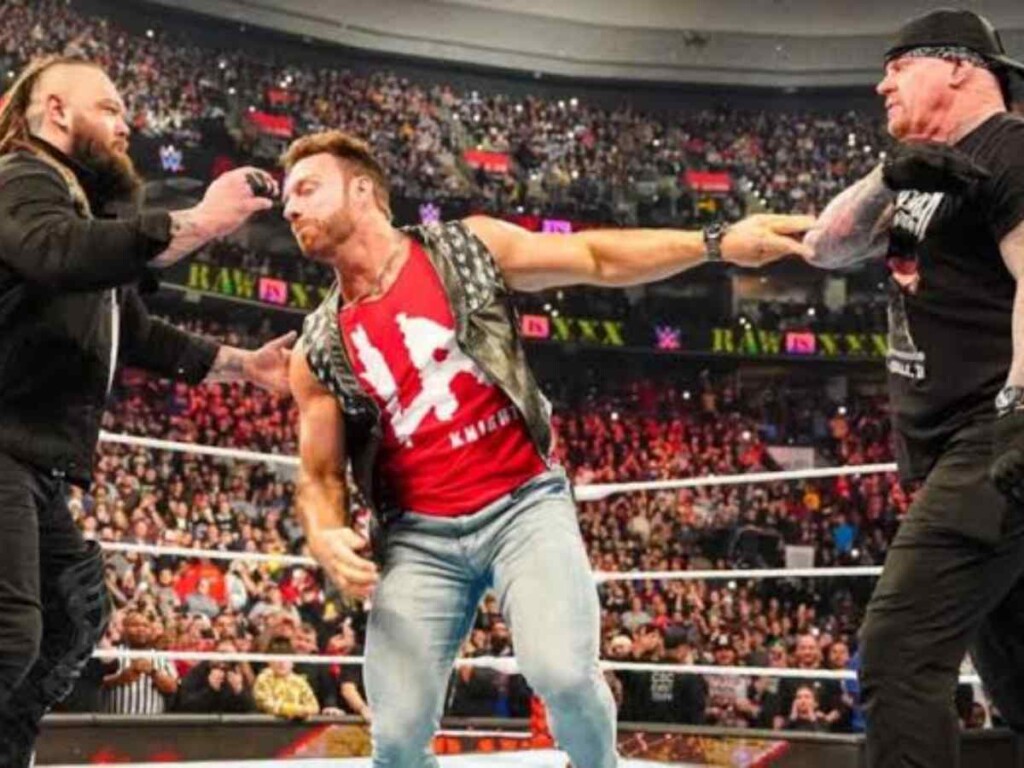 The return of the Undertaker was expected, but no one expected him to return in his 'American Bada**' gimmick. As he interrupted a bawling LA Knight, the latter seemed to be very shocked at his appearance. Settling down his words, he started walking off backstage. However, he met his long-time rival – Bray Wyatt.
LA was brought back to the ring, and he stood between two of the scariest people in WWE. The Undertaker held him by the neck, ready for a chokeslam, but threw him to Bray. Knight then received a Sister Abigail from his rival before the American Bada** walked out of the ring.
RAW XXX was a massive success in all forms. Not only did it entertain the audience, but it also relived the glorious years of the superstars over the last 30 years. The episode also filled the gap that was present in the storylines before the Royal Rumble.
In case you missed it!
WATCH: The Undertaker makes a grand return at RAW is XXX in his "American Bad*ss" gimmick
TNA legend produced the majestic segment between The Undertaker and Bray Wyatt on WWE Raw Is XXX