Brock Lesnar stunned the WWE Universe by making his return on RAW XXX. The Beast Incarnate seems to have some unfinished business with Bobby Lashley. As speculated by the WWE Universe, the rivalry between the two brutes wasn't ended at the Crown Jewel.
This was the second time Brock Lesnar had cost The Almighty the US title. Back in October, Brock Lesnar's attack on Lashley hurt him so much that he lost the title to Seth Rollins. They feuded on and off last year, with a 1-1 singles record against each other.
As of now, they aren't scheduled for a match at the Royal Rumble, but a third singles bout between them is sure to happen. Brock Lesnar and Bobby Lashley may also appear in the Royal Rumble match. Who knows, either of them may end up eliminating the other at the Rumble match.
This could also prove to be an advancement in their rivalry and possibly a match at Elimination Chamber. Last year, Lesnar won the Rumble by last eliminating Drew McIntyre. McIntyre and Lesnar have a long history between them. In fact, McIntyre became the WWE Champion for the first time after beating Brock Lesnar at WrestleMania 36.
During a recent edition of Foley is Pod, Mic Foley spoke about the advice that Lesnar gave McIntyre on a plane ride. Lesnar apparently told McIntyre that he doesn't need to take bumps from everyone as it defeats the purpose of building a character.
"He brought up that when he and Brock first got together, Brock was like – and this shows you the wisdom of Brock Lesnar……you get caught up in that idea of having a great match every time, and you forget that you're trying to build a character at the same time."
RELATED: Huge update on Brock Lesnar's next WWE appearance with rumored match against Bobby Lashley
Current WWE superstar once spoke about advice from Brock Lesnar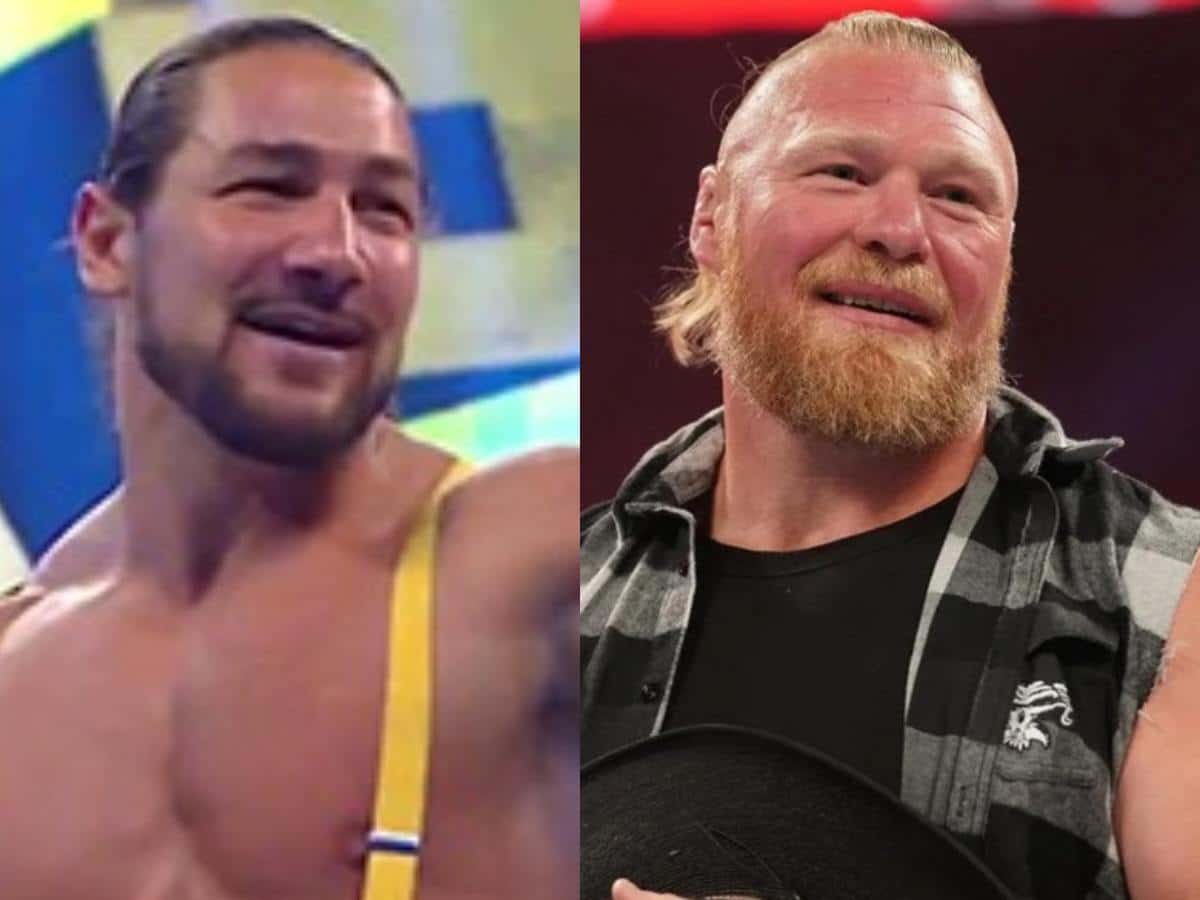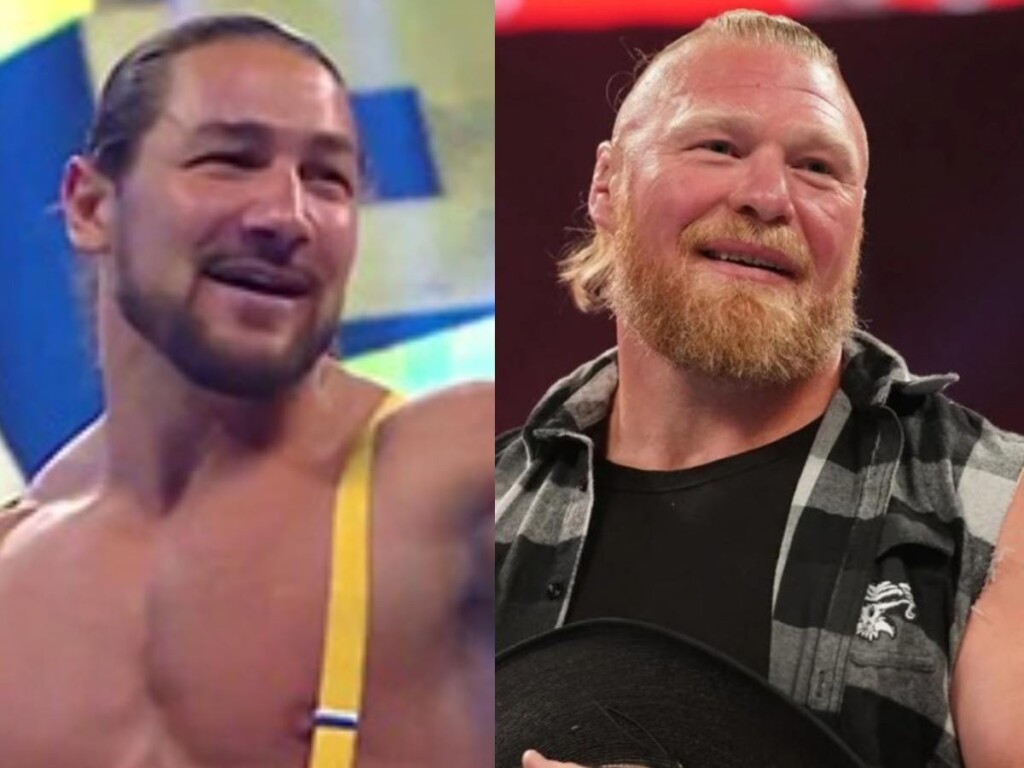 Back in October 2022, during an appearance on WWE Die Woche, WWE Superstar Madcap Moss recalled some advice he received from Brock Lesnar. Moss expressed his gratitude for sharing a locker room with some legendary wrestlers.
He highlighted Randy Orton and how he would like to have Orton's intellect in the ring. Then, Moss brought up Brock Lesnar, saying that Lesnar once gave him some important advice and that he paid close attention to it.
"To be able to share the ring and the locker room with a guy like Randy Orton……I've actually had Brock Lesnar pull me to the side. We both went to the University of Minnesota and certainly, when he gave me advice, I listened……There's a lot of guys in the locker room that I respect and listen to."
In the current storyline, Madcap Moss is involved in a relationship with Emma. Emma also happens to be his real-life girlfriend. She and Moss were recently defeated by Karrion Kross and Scarlett in a mixed tag team match. Emma is set to make her first Royal Rumble appearance, whereas Moss might also be a part of the men's Royal Rumble.
In case you missed it:
"Run it back," Seth Rollins teases a first-time-ever match with former NXT UK Champion
"There's already a problem," Triple H reveals why he decided to change the in-ring name of the 25-year-Old WWE Superstar