Brock Lesnar is one of the biggest stars of WWE in history both figuratively and literally two the Beast Incarnate has achieved a lot in the company winning two Royal Rumbles, Money In The Bank Contract and has already won the WWE World Heavyweight Championship a total of nine times in his career so far.
Brock Lesnar is also the youngest WWE Champion and was very dominant in his first and second WWE reign. He has also worked in UFC where he won UFC World Heavyweight Championship thrice and has proved in every single match that he is not a sports entertainer he is an actual fighter and an actual pro wrestler.
RELATED: "I eliminated BROCK LESNAR"- Drew McIntyre speaks about the moment he felt his dominance in the WWE
Brock Lesnar's relationship with Vince McMahon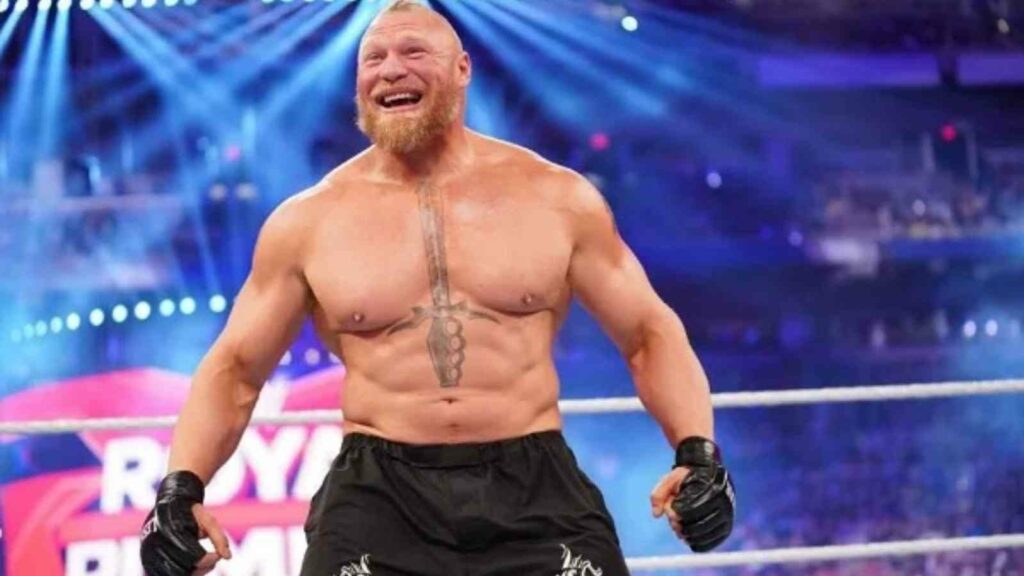 It was revealed recently that Brock Lesnar was very frustrated with Vince McMahon's retiring from WWE and even walked out from a Smackdown show just because he was very angry. The news was never confirmed and was a fluke till now as Dave Meltzer and Pw Insider even said that they are not sure what happened.
Recently Triple H did an interview with Aerial Helwani where he was asked about this incident in which he reveals that somewhat of the story is true he was very upset with the fact Vince was retiring and walked out during Smackdown was on air but the fact is he is like this the man does not trust people easily and only had a good relationship with Vince and Dana White.
He did not say that he does not trust anyone around here but acted like that but he did say you know what I will do now I will walk away from the WWE and did it but it was not a total unprofessional behavior from him as if you don't trust anyone that does not mean you are wrong maybe you do not like it or something.
"There's some truth to it. Yeah. Look, you have to understand Brock's relationship with Vince and Brock's relationship with combat sports period. He has a relationship with Dana [White] that's a certain way, he has a relationship with Vince that's a certain way. But Vince is the devil he knows and Brock is inherently not a trusting person, it's just how he is. He doesn't like people. [laughs] But he's not a trusting person and I think in that moment, where you just hear Vince is out, [he thinks] 'Well now what's going to happen? I'm out of here.'"
ALSO READ: "I think they're just waiting"- Ric Flair provides an update on Charlotte Flair's return to the WWE