Charlotte Flair is one of the most decorated superstars in the history of WWE. Many superstars reach the summit of their careers by winning the hearts of their fans. Whereas Charlotte Flair has walked down the path of stardom, mostly carrying her heel persona on WWE TV. In a recent interview, The Queen disclosed an incident where she apologized to a WWE referee after acting as a heel.
Flair returned to WWE as a babyface last year after a long hiatus. She made her comeback on the December 30 edition of SmackDown. On her return, she faced Ronda Rousey and captured the SmackDown Women's Championship. Upon winning the championship, the referee tried to give the title to Flair and raise her hands. However, the 36-year-old snatched the title from the referee in an abrupt manner.
Speaking with Fightful, Charlotte talked about her impertinent behavior with the WWE official despite being a babyface. She said that she'd been a heel most of her career on WWE TV, and therefore the heel persona has stuck with her. The SmackDown Women's Champion referred to it as a "habit" and said that old habits don't fade away easily.
Moreover, Charlotte said that she apologized to the referee later, backstage. "I apologized profusely backstage. That was just habit: 'Give me that title; I'm leaving.' Old habits die hard," she said. She recalled the incident and laughed at it while talking to Sean Ross Sapp. Moreover, the 14-time Women's Champion said that the trace of her evilness always remains with her.
However, Charlotte has been a heel superstar throughout her career. As a result, the evil side of her sometimes levitates, despite her playing a baby-faced character on WWE TV. Whether a babyface or a heel, Charlotte Flair has undoubtedly emerged as one of the greatest female superstars in WWE history.
Related: Charlotte Flair desires to compete in a mixed tag team match with the popular celebrity
Charlotte Flair is looking to surpass the 'Flair' legacy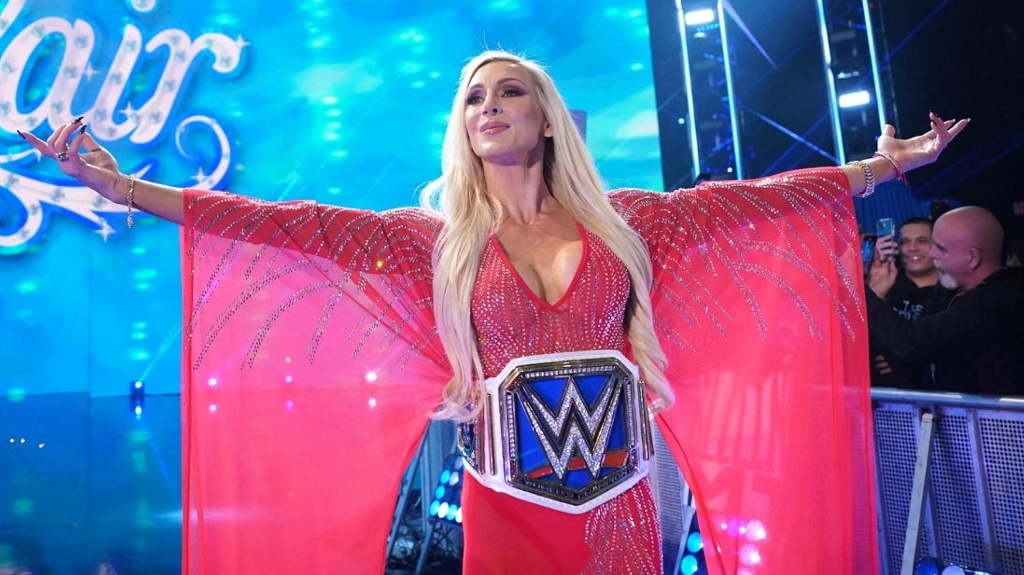 Without a doubt, Charlotte Flair is one of the most decorated superstars in WWE. The 14-time Women's Champion has accomplished almost everything a WWE superstar dreams of. However, Flair believes there are certain things still on her bucket list. In an interview with 'The Athletic', Charlotte Flair said she wants to surpass her dad's record.
She stated that she wants to create history by winning the most titles in WWE. Flair, who has been unprecedented in WWE, wants to surpass the legacy of his own father. Moreover, the juggernaut of WWE showed her inclination to win the Women's Money in the Bank at some point.
Therefore, she said that these are the two things that she wants to achieve in her quintessential pro wrestling career. Without a doubt, Charlotte Flair is at the pinnacle of the WWE women's division.
In case you missed it :