Charlotte Flair is gearing up for a big match at WrestleMania 39 against Rhea Ripley. The current SmackDown Women's Champion recently expressed her desire to work with the Puerto Rican rapper, Bad Bunny, in a mixed tag team match.
Appearing on The Athletic, The Queen opened up about her goals, with one of them being beating her father's record of being the 16-time WWE Champion, along with John Cena.
Charlotte Flair said that she truly admired Bad Bunny and hoped to work with him in a Mixed Tag Team Match. She also discussed how she wants to beat her dad, Ric Flair's record of being the 16-time WWE Champion. She also said that she has never once won a Money in the Bank match and looks forward to winning one.
"Well, I can beat my dad's record for one, to hold the most world titles in the company," Flair said. "(Also) to have a mixed tag match with Bad Bunny, and I've never won Money in the Bank." She said that she liked Bunny's work in the wrestling industry and went on to describe him as "a student of the game". According to Charlotte, she has never once asked to take a picture with a celebrity whenever they are backstage. However, she made an exception for Bunny, as she requested to take a picture with him.
Bad Bunny joined WWE in 2021. He first made his debut in the 2021 Royal Rumble Match. He also won the WWE 24/7 Championship once. His first in-ring debut was at WrestleMania 37. There, he joined forces with Damian Priest, to take on The Miz and John Morrison at The Grandest Stage of Them All. His performance at WrestleMania 37 was widely praised by the WWE Universe.
The Puerto Rican rapper seems to have gained The Queen's praise. It would certainly be interesting for the two to pair up sometime in the future. For now, Charlotte is facing Rhea Ripley for the SmackDown Women's Championship at WrestleMania 39.
Related: Charlotte Flair believes Ric Flair belongs on the Mount Rushmore of pro wrestling
Charlotte and Rhea Ripley's history over the years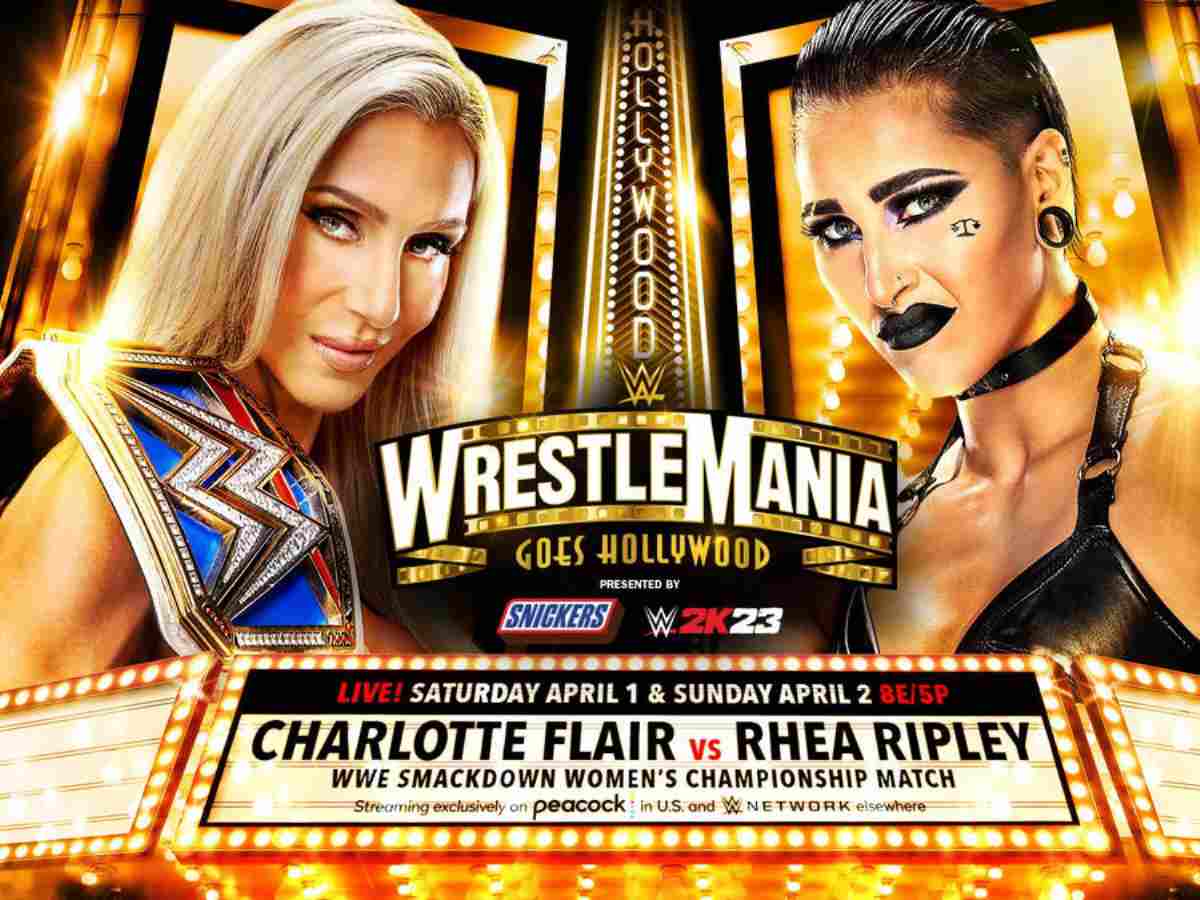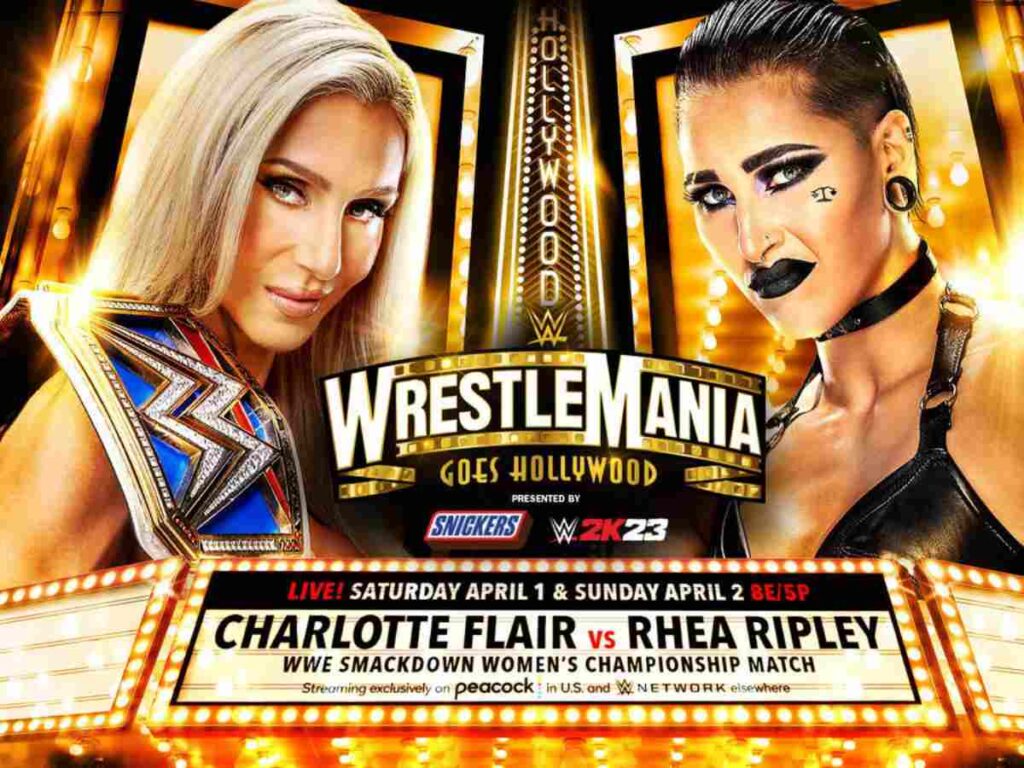 Their rivalry first started in 2020, when Charlotte Flair won the Women's Royal Rumble match. She had the choice to either face the SmackDown Women's Champion or the RAW Women's Champion. However, she chose Rhea Ripley, who was the NXT Women's Champion, after Ripley suggested it to her. After a hard-fought battle between the Eradicator and The Queen, Charlotte emerged victorious after hitting the Figure 8-Leg Lock on Ripley and winning the match via submission.
This year, the roles have been reversed, as Ripley won the 2023 Women's Royal Rumble match. She is now looking forward to dethroning The Queen at WrestleMania 39. Stay tuned to find out who wins.
In case you missed it: