WWE's spectacular event of the year is just on the horizon. SoFi Stadium is getting bespangled to host WrestleMania 39 from Los Angeles. In an interview, WWE CEO Nick Khan told the fans to tighten their seat belts and expect a lot of surprises at WrestleMania. As a result, the excitement of fans all over the world has reached its peak.
Nick Khan became the sole CEO of WWE back in January when Stephanie McMahon resigned from her role as co-CEO. Since then, Khan has been looking after the administrative decisions in the company. Therefore, the words that come from him stand as indisputable truth. Time and time again, the WWE Universe has gotten an authentication of it.
In an interview with ESPN First Take, Nick Khan spoke about WWE's biggest event of the year. He said that it is WrestleMania, and the fans should be on the edge of their seats to expect a bunch of surprises. Moreover, the WWE CEO said that they pulled off some stupendous things at the Royal Rumble this year.
Therefore, he told the fans to expect much bigger things at SoFi Stadium in Los Angeles."Expect a bunch of surprises. That's what we're known for; this is WrestleMania," he said. The WWE Universe is already hyped up for the two-night extravaganza. However, Khan's comments have added zest to their exhilaration.
WWE's grandest event is known as the Super Bowl of Sports Entertainment. Therefore, the company leaves no stone unturned to ensure that it becomes its crowning glory. Owing to this, the WWE CEO said that they would make the two-night event in Los Angeles a grand success.
Related: WWE WrestleMania 39 Rumors: Christian Cage and The Fiend's return, Brock Lesnar's retirement, title change and more
Nick Khan speaks about Vince McMahon's creative input backstage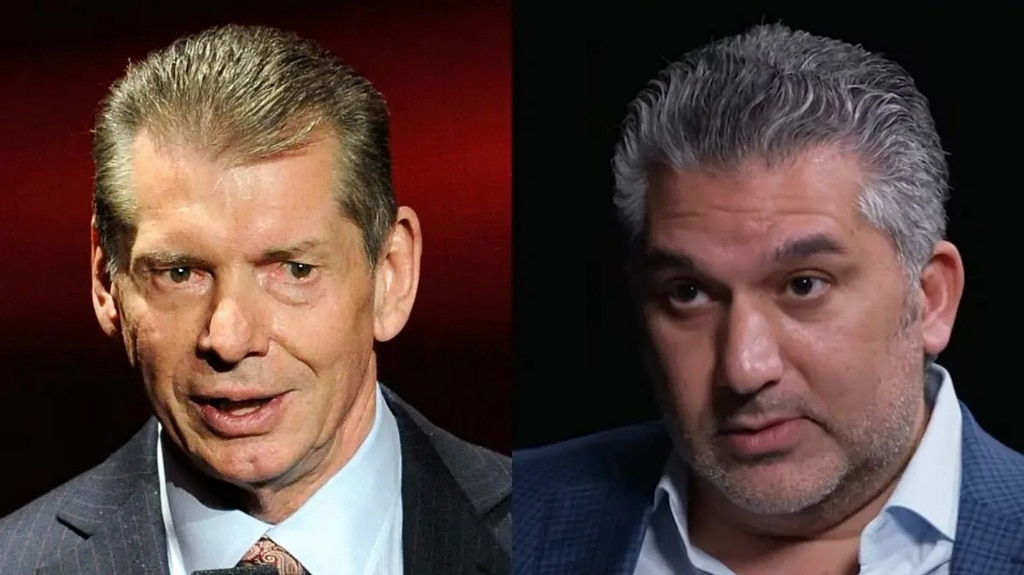 Over the last few months, there have been various rumours about Vince McMahon assuming the creative role backstage. However, WWE CEO Nick Khan cleared the air and spoke about it during a podcast. While speaking on the "Marchand and Ourand," he said that Vince has no involvement in the creative process backstage.
Putting a full stop to the ongoing rumours, Khan confirmed that Triple H is the sole in-charge of WWE Creative. Moreover, the WWE CEO stated that Triple H and Vince both have their own dynamism. He said that things have been terrific from his perspective for the last few months since Vince's return.
However, Nick Khan also revealed that the only reason behind the former WWE Chairman's return is to initiate a sale of the company. Therefore, it appears that Triple H is exclusively in control of the Creative process backstage. Moreover, Nick Khan's recent comments have given wings to this news.
In case you missed it :