Charlotte Flair is a household name in the world of women's wrestling. The Queen of WWE recently appeared in an interview, where she talked about her match against Rhea Ripley at WrestleMania 39.
Charlotte Flair is a 14-time WWE Women's World Champion, just behind her father's record-setting 17-time title reign. However, this year marked The Queen's 7th WrestleMania appearance, which outshined her father's legacy. She was involved in a fantastic match against Rhea Ripley at WrestleMania 39 for the SmackDown Women's Championship. Although Charlotte lost the match, she delivered an outstanding performance in that match. It was one of the standouts of this year's Showcase of Immortals.
Charlotte and Rhea Ripley had an ongoing feud for the past few years, which finally came to an end at this year's WrestleMania. Despite a lackluster buildup, the two superstars delivered a 5-star performance at The Show of Shows. Speaking with Boardroom, The Queen opened up about her match with Ripley.
"At this point in my career that was my seventh WrestleMania, and at all seven I've either been the challenger or the champion, and that's never been done. So, experience-wise, I'm able to go out there and enjoy it; before, I was never in the moment. As time goes on, you get more comfortable, so I was like, yeah, I need to make this memorable. We need to show them why we should have been the main event, that the women can tell stories just as good as the men, work at that level and rate and professionalism."
She further talks about how she knew she could put on one of the best matches of the night with Rhea Ripley. She was confident about that going into WrestleMania 39. In the interview, Charlotte also talks about Rhea Ripley's character and how she grew up watching two of her idols, Trish Stratus and Lita. She also wants to rise to the popularity level of John Cena and The Rock.
Related: Who is Charlotte Flair's husband, Andrade El Idolo?
Charlotte Flair talks about her hiatus from WWE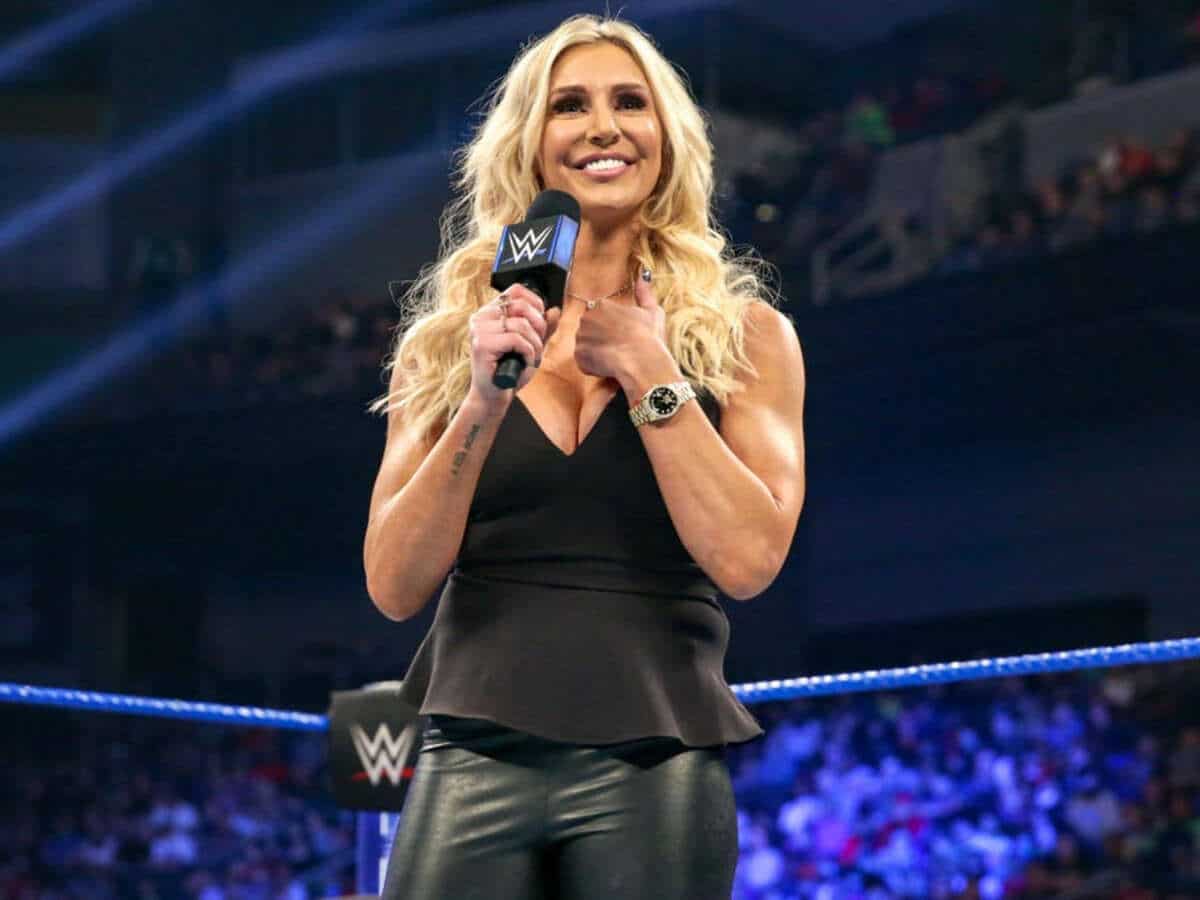 The Queen has been a pretty regular worker for WWE for a long time, until last year when she suffered an injury and had to take 7 months off. She eventually returned and captured the SmackDown Women's Championship and went on to headline WrestleMania 39. But it looks like she is taking off sometime again.
Speaking with Boardroom, Charlotte revealed how being absent from WWE has been both a blessing and a curse for her. She talks about how no one wants to miss work, but after getting an extended leave, she was in a healthy mindset.
Charlotte Flair has been drafted to stay on SmackDown at this year's draft. This means she should return sometime in the next few weeks. It's likely that fans will get to see her in the title picture once more, this time with Bianca Belair.
In case you missed it:
Do follow us on Google News | Facebook | Instagram | Twitter