The rivalry between AEW and WWE is known to all. Despite WWE dismissing any rumors of bad blood between the two promotions, AEW President Tony Khan has publicly expressed his hatred for WWE on many occasions. One such occasion was in a recent tweet: Khan bashed an ESPN reporter for spreading false news and accusing him of being WWE CEO Nick Khan's agent.
Tony Khan has on most occasions, been very vocal on social media about their rivalry with WWE. The man misses almost no chances to take shots at their rival. It's also no news that AEW has been WWE's biggest rival since WCW.
AEW's upcoming PPV All In is taking place in London at Wembley Stadium. Wrestling Observer reported yesterday that All In has sold out 35,000 seats in pre-sales. About 35k ticket sales in its first day made All In one of AEW's most significant PPVs. However, ESPN reporter Mike Coppinger replied to the original tweet made by Wrestling Observer. He said that the event might not be as big as people think it is, and declared that the Wembley Stadium is set to hold about 40,000 seats for All In.
Coppinger further compared this event with last year's boxing fight between Tyson Fury and Dillian Whyte, which sold out the arena. The aforementioned boxing match brought in about 94,000 people. This prompted the AEW President to come out and defend his company.
However ,Khan bashed the reporter for spreading false news, cursing him out and accusing him of being WWE CEO Nick Khan's agent. He later followed up his outburst, questioning the reporter's source for the information.
"Since you carry the credentials of a credible reporter + represent the Worldwide Leader, I'm just curious: who was your source for this, and how can a reporter representing ESPN tweet something about a legit news story that's so blatantly wrong and easily verified as a falsehood?"
Related: Is AEW's Tony Khan richer than WWE's Vince McMahon?
AEW All In's ticket pre-sales proves doubters wrong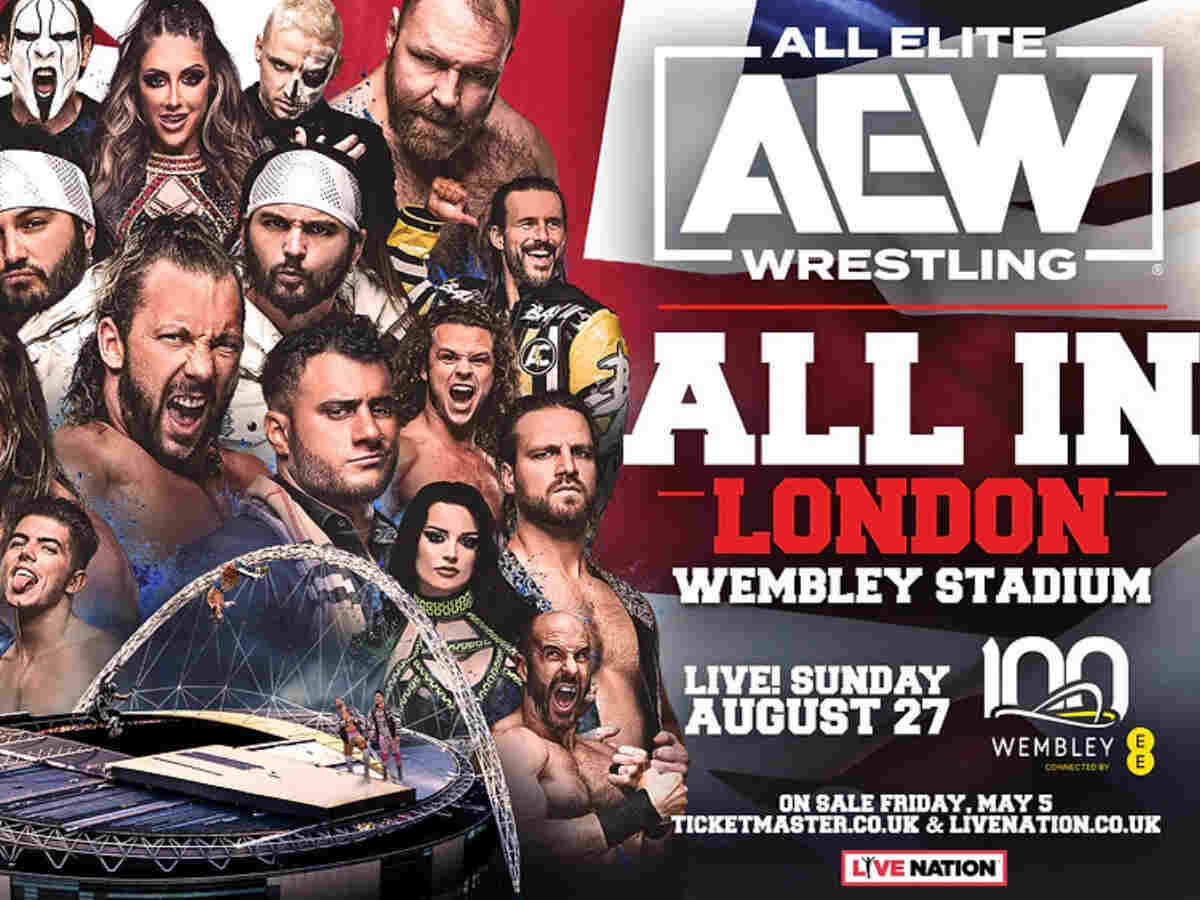 After CM Punk's suspension from AEW, many people believed that their upcoming PPV, All In wouldn't get as many ticket sales as expected. But as it turns out, AEW is doing just fine even without Punk.
The Young Bucks reacted to All Out's ticket sales by putting "We did it again, huh?". AEW's ticket sales generated quite a lot of buzz in the wrestling industry. It remains to be seen how many seats are going to be filled out by the event.
In case you missed it: