Despite being the genius to built WWE to what it is today, Vince McMahon doesn't always have the best ideas. A few examples would be his questionable decisions over the past few years, where some of his decisions made little to no sense.
Vince McMahon officially retired from his position last year. However, he didn't retire for too long, as he returned to the company this year. Fans were worried that his return would negatively affect all the good work that Triple H has done in his absence. And some of those fears were realized when it was reported that McMahon had heavy influence over RAW after WrestleMania 39. But now it seems like he has no say in the creative aspects of the company.
Vince McMahon is notorious for interfering with the creative process of WWE. Nowadays, he has had no say in the creative process ever since his "retirement" last year. It was recently reported by WrestleVotes that Vince McMahon's ideas for Roman Reigns' next opponent were "scoffed at" by the creative team.
Roman Reigns, the current Undisputed WWE Champion, is not scheduled for WWE's upcoming event, Backlash. However, he would have to defend his titles at the PLE, Night Of Champions. As of now, he doesn't have an opponent yet for the event. According to WrestleVotes via GiveMeSport, Vince McMahon tried pitching ideas for Roman Reigns' opponent at Night of Champions. However, his ideas were downplayed and laughed at by his creative team.
At the moment, it's unknown who exactly did Vince McMahon pitch as Reigns' next opponent. But given that his creative team laughed at his ideas, it would have been something ridiculous. It is well-known by fans that most of McMahon's ideas were downright terrible for the past few years. It even caused some fans to tune out. Fans have expressed their opinions on social media, declaring that Triple H has handled WWE better for the past few months than McMahon.
Related: Vince McMahon again in trouble as he faces a lawsuit for racial discrimination after sexual allegations
Roman Reigns is set to achieve a huge milestone at Night of Champions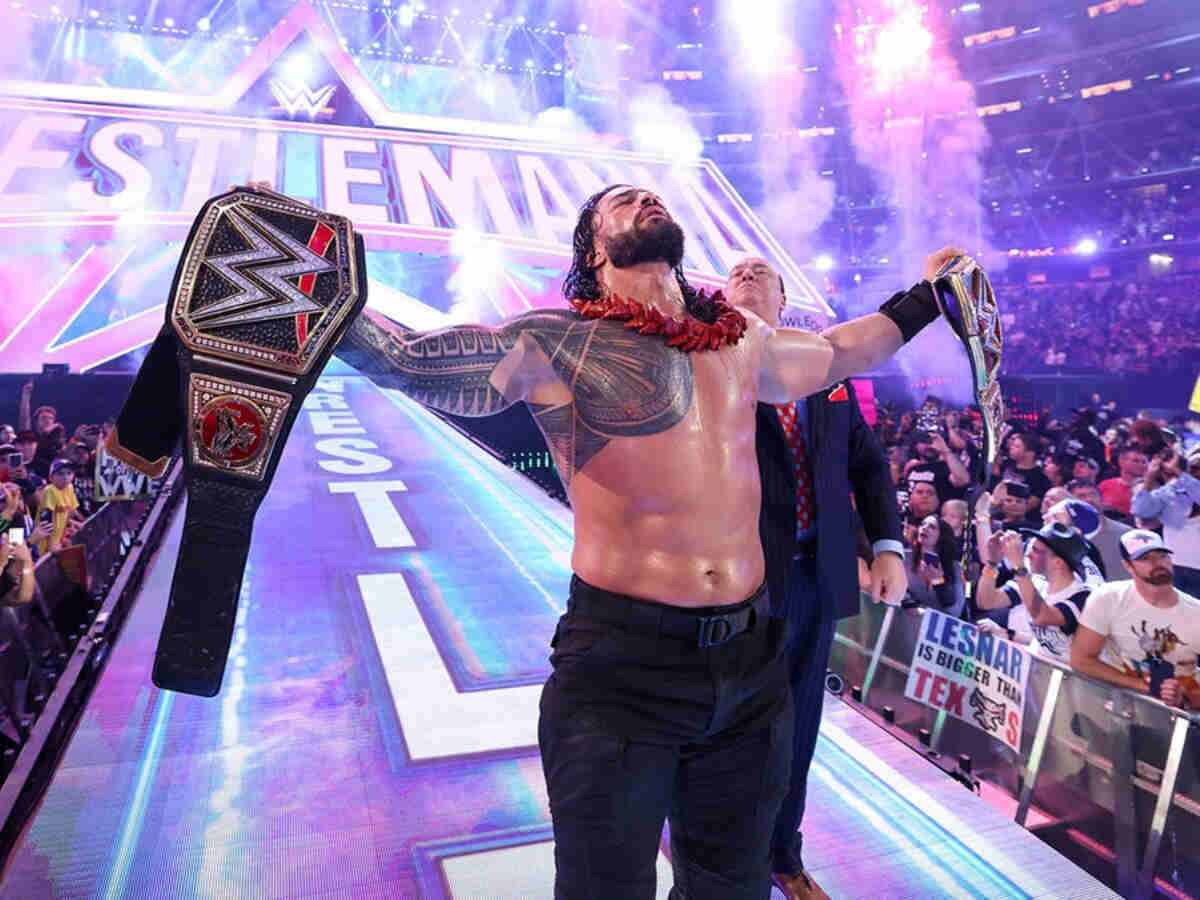 The Tribal Chief has been the WWE Universal Champion for as long as fans can remember. Reigns won the title in August 2020 after defeating Bray Wyatt and Braun Strowman. Since then, Reigns has been untouchable.
Although most of it was due to outside help, Reigns has not been beaten in about three years. He has been the longest reigning Universal Champion and is currently at 970+ days as the champ. On May 27, he will achieve 1000 days as a WWE Universal Champion, establishing his name as one of the longest-reigning champions.
Roman Reigns' opponent for Night of Champions has not been revealed yet. Irrespective of if he wins or loses at the event, Reigns will have accomplished a huge milestone in his career and WWE history.
In case you missed it: