On last week's SmackDown, Cody Rhodes was shuffled to Monday Night RAW as a part of WWE's Draft. This took away one of Cody's main goals that he was striving towards, ever since his loss at WrestleMania 39.
Cody Rhodes faced off against The Tribal Chief, Roman Reigns for the WWE Undisputed Universal Championship at The Grandest Stage of Them All. Despite giving it his all, he eventually came up short and lost the match. Ever since, he has vowed to "finish the story" with Roman Reigns and end his historic title reign. Despite being involved in a feud with Brock Lesnar and being moved to RAW, The American Nightmare's goal of dethroning Reigns hasn't changed.
Speaking with ComicBook Nation, The American Nightmare revealed that his goal of defeating Roman and winning his titles hasn't changed, despite being moved to a different brand.
"The goal is the same for me," Rhodes said. "I came here wanting one thing. It doesn't mean other stories won't happen that will also be finished, and it doesn't mean there aren't other milestones. … But the most important thing to me is still the championship that sits on Roman's shoulders."
Cody also mentioned how a lot would need to happen for him to face Roman Reigns for the Undisputed WWE Championships. As for the new World Heavyweight Championship, Cody said that while his top priority is dethroning The Tribal Chief, he is also interested in pursuing the new championship. However, Cody is more focused in his upcoming match with Brock Lesnar at Backlash.
Related: Top 5 iconic Cody Rhodes moments in WWE
The rivalry between Cody Rhodes and Brock Lesnar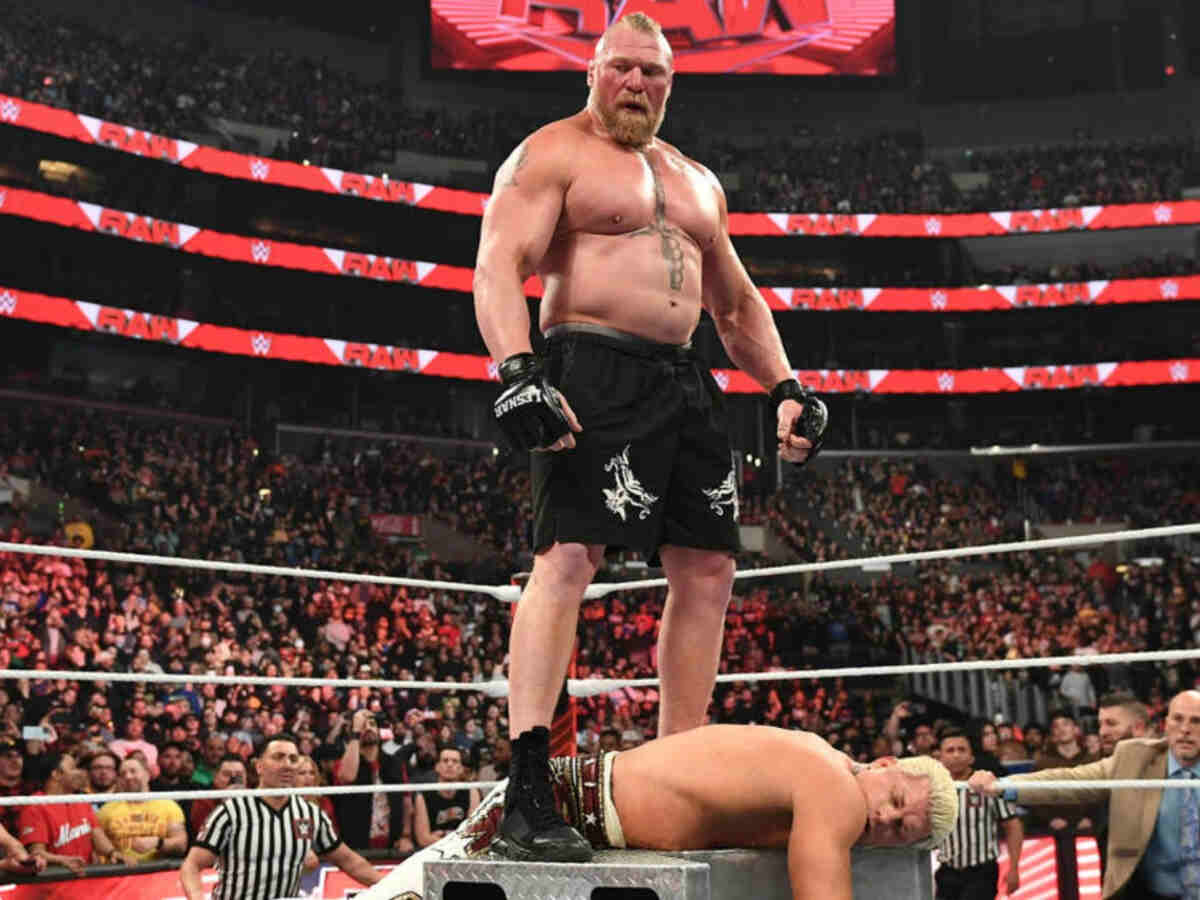 Following his Mania loss, Cody Rhodes was surprisingly teamed up with The Beast. The unlikely duo were supposed to take on Roman Reigns and Solo Sikoa in a tag team match. However to little surprise, Brock turned against Cody even before the match began. He followed up his betrayal with a ruthless and brutal beatdown.
That unforgivable beatdown left Cody injured for the following couple of weeks. Despite his condition, The American Nightmare came out and challenged Brock Lesnar. He talked about how even he was scared of The Beast. But despite his fears, he was ready to take on Brock and make him his victim. Following this bold statement, Cody appeared on RAW again next week and tried to confront Brock, despite not being completely 100%. Brock Lesnar eventually accepted his challenge, and now the two are set to clash this Saturday at Backlash.
Cody Rhodes is the biggest babyface in WWE right now. Fans are hoping to see him somehow prevail against The Beast and eventually face Roman Reigns again and defeat him.
In case you missed it: