The People's Champion, Dwayne 'The Rock' Johnson, returned to WWE last week. With his electrifying return, the electrifying rumors of his in-ring future in WWE started surfacing on the internet. Amid these rumors, Grayson Waller took some shots at the Great One regarding his return to the ring at the Elimination Chamber.
According to a report from The West Australia via Ringside News, the Rock might wrestle at the Elimination Chamber in Australia. Grayson Waller hilariously trolled the report as he warned the Great One, saying, "Don't be silly and try to come to Australia, Dwayne; we want you to be healthy in April." Waller once again warned the Rock of his return. As the reports suggest him to be there at the Elimination Chamber in Perth.
Grayson Waller has been taking constant shots at Dwayne The Rock Johnson for a while now. He recently spoke on Cheap Heat, where he mentioned that he can compete with the Rock and can roll him over the mic as well.
Waller has been a top heel in WWE as of now. If the Rock makes his grand comeback at the Elimination Chamber, Grayson will be a perfect name to take on for the big event in Australia. It is going to be interesting to see Rock's response to all of this going on concerning him. Moreover, Dwayne is also rumored to be a part of WrestleMania next year as well.
Related: Major update on Dwayne The Rock Johnson's in-ring return to WWE for the first time after $21 billion merger: Reports
Kevin Nash shares his views on Dwayne 'The Rock' Johnson's return to WWE
The Rock returned to WWE last week. Making a thunderous return, he made a lot of headlines as well. Recently, Kevin Nash talked about his grand return on his Kliq podcast. Nash said that the Rock made a wise decision to come back to WWE during the times of SAG-AFTRA in Hollywood.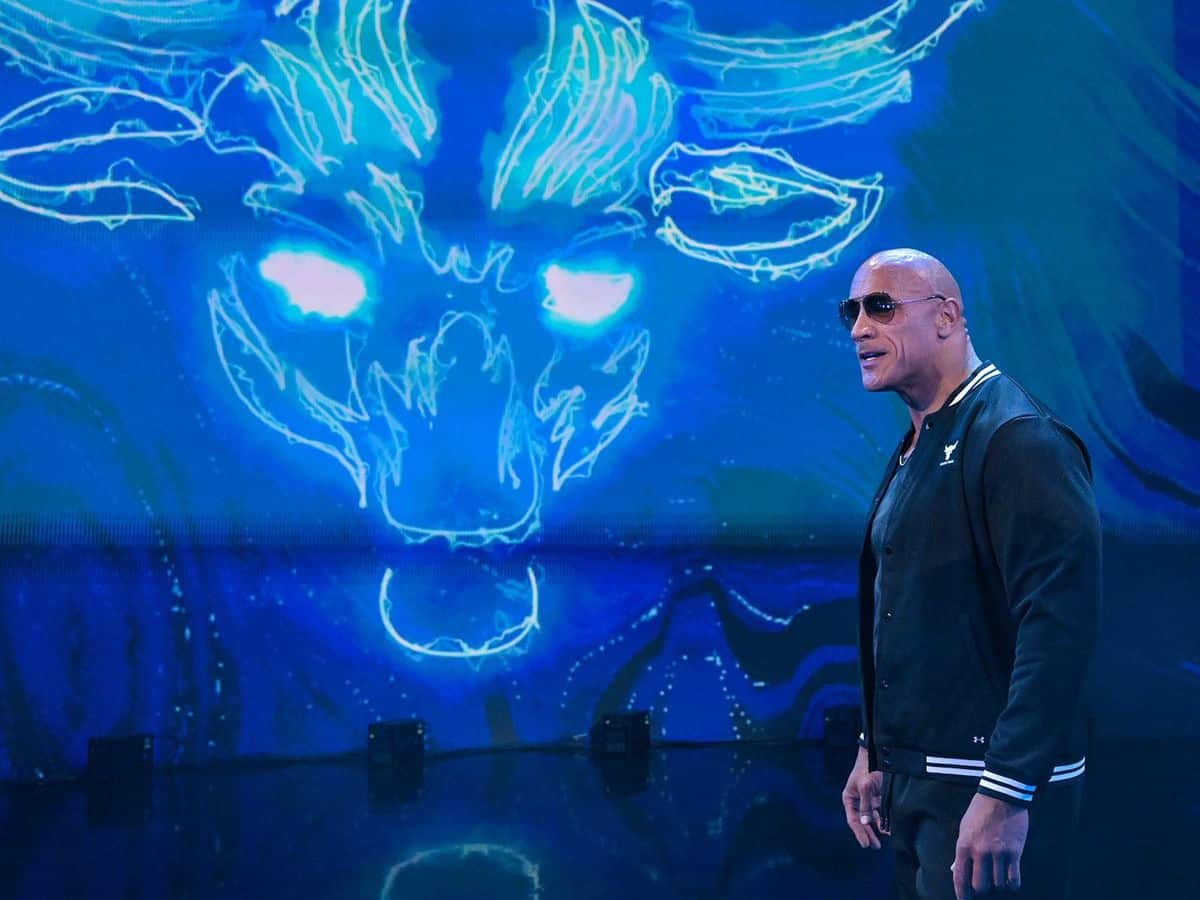 Kevin Nash, on his podcast, said, "Well number one, to keep his brand strong. Who knows how long [the SAG-AFTRA strike] will go on." Furthermore, he added,"I don't think it's ever a bad thing to come back to where you started and show the world you're the biggest star in [Hollywood]."
Kevin Nash affirmed that the Rock made the right decision as there is no better place than WWE to come back for him at this time in Hollywood. The Rock's return can be considered one of the biggest returns in the past few years in WWE.
In case you missed it: