Seth Rollins has been on the roll currently as he is the United States Champion. Rollins has been sporting a Championship around his waist after a long time and the last time he had a championship around his waist was in 2020, when he held the tag team Championship with Buddy Murphy. The last time he held a singles title was in 2019, when he held the Universal Championship. It's not that Seth Rollins didn't get opportunities to clinch the World Title, he got several opportunities but failed to win it.
This year Rollins fought at the Day 1 in an attempt to win the WWE Championship but failed to win it. Thereafter he fought Roman Reigns in a match for the Universal Championship and even won, but there was no title change due to disqualification. Rollins is currently involved in a feud with Mustafa Ali and has involved in a brawl with him in recent times.
This week on RAW though Seth Rollins defeated Austin Theory in a singles match. The match was engaging from start to end and he stomped Theory to win the match. On 24th October edition of RAW, Theory had faced Mustafa Ali and Rollins was commentating during the match.
Rollins said something during the commentary that has offended Dana Brooke. The Visionary addressed the possibility of Austin cashing his MITB contract on him. He said that Theory has a better chance at cashing it on Roman Reigns and 24/7 Champion Dana Brooke.
During an interview with NBC Sports Boston's Ten Count, Dana Brooke stated that she had been criticized by Sam Roberts, Corey Graves, and now Seth Rollins. She added that these folks do not recognize the amount of effort she puts in and that she is only waiting for the opportunity to prove them. She added that she has been working hard 24/7, that she attends boxing and acting lessons, that she is honing her promotional abilities, and that she can't wait to show everyone what she is capable of.
"I've taken it many times. Sam Roberts, Corey Graves, now Seth Rollins. They don't see what I do behind the scenes. I'm in the ring here, I'm working out at the gym, I do boxing classes, I work on promo skills, acting classes, everything. I'm doing it,"
Also Read: "You really think I will take that level of Disrespect!?"; Dana Brooke hilariously lashes out at NXT 2.0 star
Dana Brooke wants to show Seth Rollins that she is as good as every other woman on roster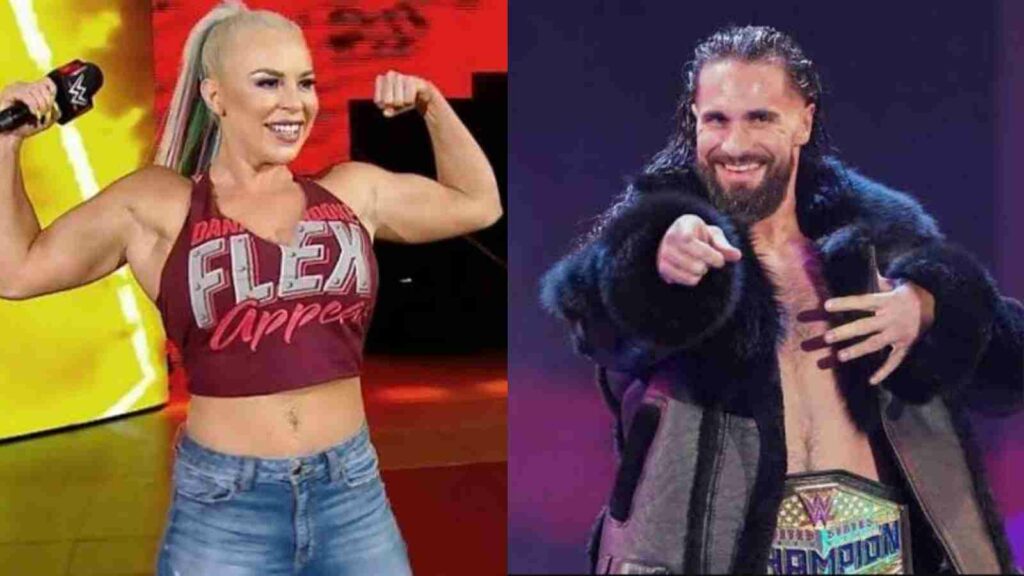 In the same interview, Dana Brooke said that she has never missed a day of work even when she had deaths in her family. She stated that she turned up every day because she was desperate for the opportunity. Dana claims that People only see us on television and what happens in the ring, but they have no idea how hard the individual works behind the scenes.
Brooke regards her as a hardworking lady who has bottled up her rage and is ready to let it all out and show the world what she is capable of. Brooke believes she has the capacity to be the greatest and wants to show people including Seth Rollins that she is on par with the other women on the team.
"I never missed a day of work ever. I've had deaths in the family. You know, I've showed up to work that following week just because I want that opportunity. I really do……Trust me I can do it….. And at the end of the day, my time will come,"
Also Read: WATCH: Seth Rollins' New Look REVEALED after being captured at Sheamus' Wedding