The new storyline between Rhea Ripley, Jey Uso, and Dominik Mysterio is getting more and more interesting. After Jey took shots at Rhea and Dom on his Instagram story a few days ago, Dirty Dom returned the favor with his own captions. The Bloodline member posted a picture where Rhea Ripley and Jey Uso were seen getting married, leaving Dom behind.
Another story showed a picture of WWE superstar Carmella and James Ellsworth with a flirty caption from Jey Uso for Ripley. As a result, Dominik Mysterio decided to reply to both posts with clown emojis and a snarky caption for the second one. Dom wrote, "Brutal… Stay off drugs kids…" Fans have been loving these interactions between Dominik and Jey.
Additionally, Jey Uso was also offered a place on The Judgment Day a few weeks ago by Finn Balor. However, after building up the tension, Jey refused the offer and super kicked all the members of the group. The only member he has not interacted with ever since is Rhea Ripley. The Eradicator was attacked by a returning Nia Jax a few weeks ago, which resulted in her getting injured.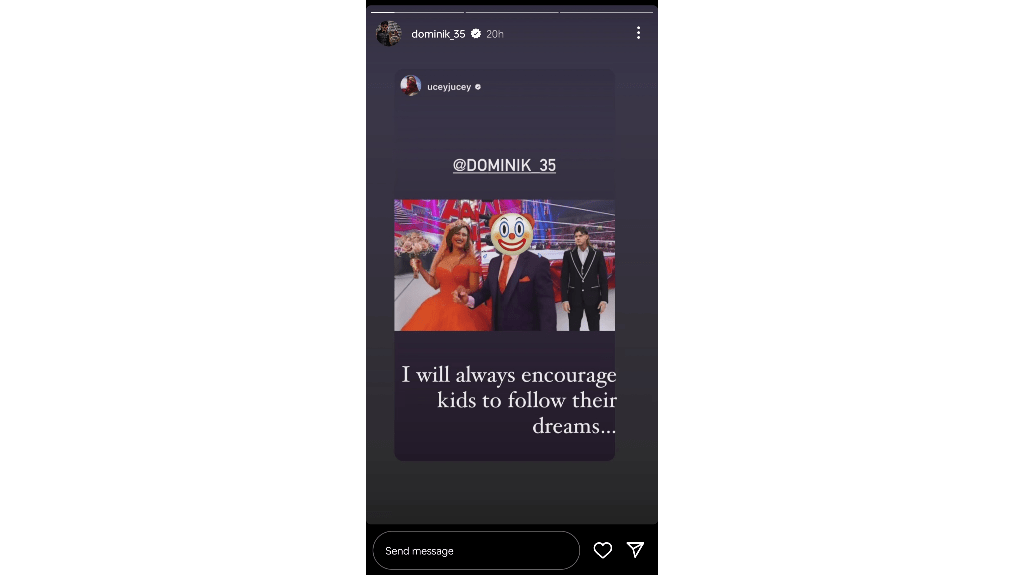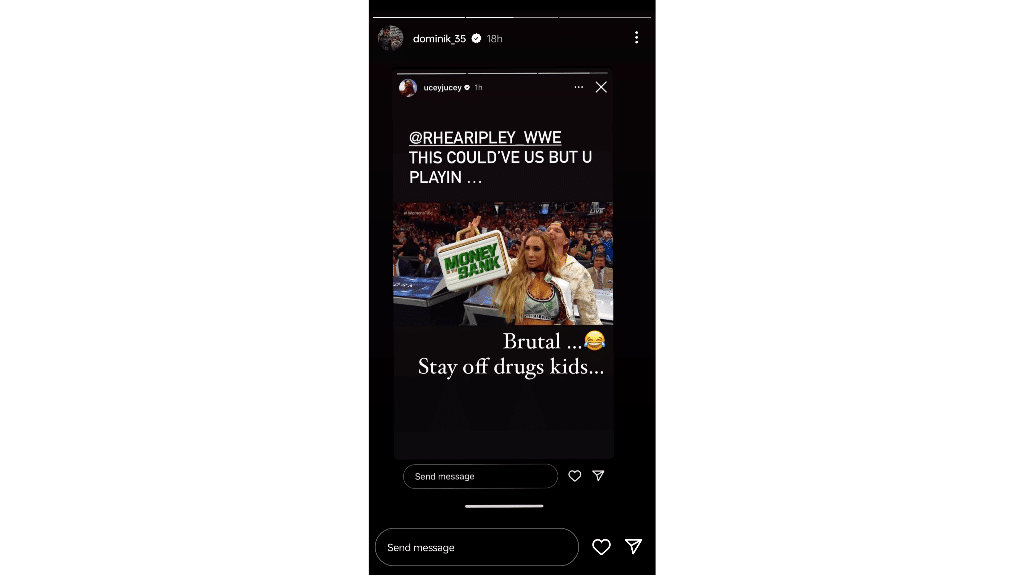 Because of this, Rhea Ripley missed the last two week's episode of RAW, while Jey Uso has been consistently appearing on the red brand. Due to this, the situation between Ripley and Uso is still unclear. Therefore, fans will have to wait for the next show to see the progression of the storyline between Jey and Ripley.
Related: Jey Uso takes things with Rhea Ripley to the next level as he shares dream of marrying her 
Rhea Ripley confirms that she was watching Dominik Mysterio on RAW
All members of The Judgment Day are currently holding championship gold. Being a heel faction, they do not defend their titles that often. However, as Dom Dom is a champion from NXT, he has to defend his title on all three brands. On the latest episode of Raw, Dom faced Dragon Lee with his title on the line. After a hard-fought battle, the Latino Heat retained the title.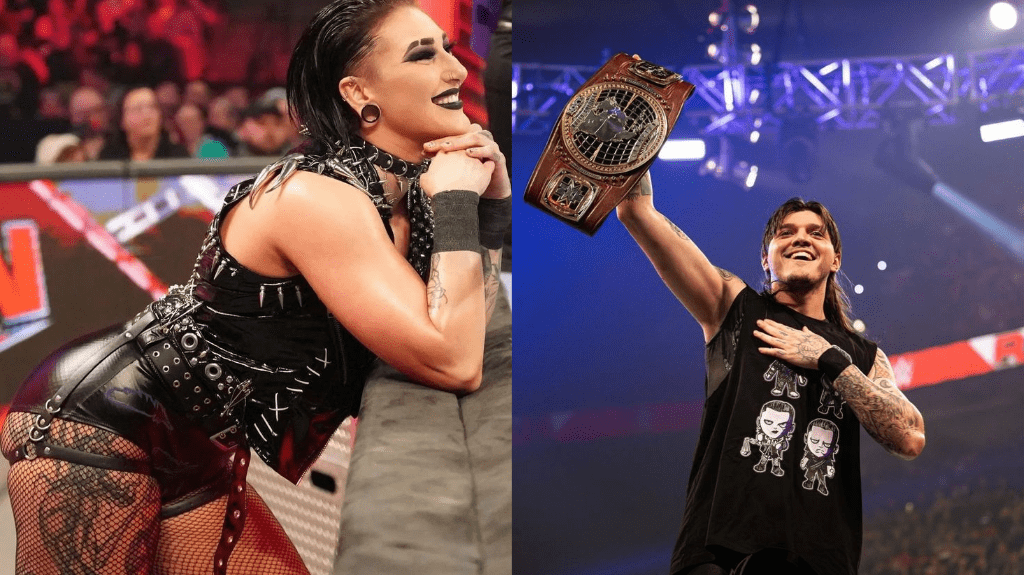 WWE posted a video with a question for Rhea Ripley, asking if she was watching Dom's match or if she was busy texting Jey Uso. To this, Ripley fired back immediately, saying that she is always watching Dominik's matches. Unfortunately, she could not join Dominik and other members on RAW. She is currently out of action following an attack from Nia Jax.
In case you missed it: