Roman Reigns is set to defend his titles at the Clash at the castle Live event against the Scottish Warrior Drew McIntyre. The two wrestlers were involved in a Physical Altercation, which ended up drew delivering a claymore kick to Roman Reigns. It would be exciting to see Drew McIntyre's performance against Roman Reigns as the Scottish warrior has not won a singles match against Roman Reigns until now. Roman defended his Championship against Sheamus and Drew McIntyre recently at a house show in Ontario, Canada on August 20.
During an interview with TMZ Sports, Drew McIntyre had said that he is definitely looking forward to raise the titles by beating Roman Reigns at the Live event. McIntyre stated that it has been 700 days since Reigns had the championships, and with Reigns not being on the Main Roster very frequently, the titles need to be represented on the roster every single week, and he wants to be the one to represent the brand at the greatest level. Drew McIntyre won the WWE Championship in the Pandemic and made sure that he run the company in the tough times.
RELATED: "I don't have a list for that, but let's say….." : Gunther wants a high-profile program against Roman Reigns in WWE
Mark Henry gives his take on Roman Reigns vs Drew McIntyre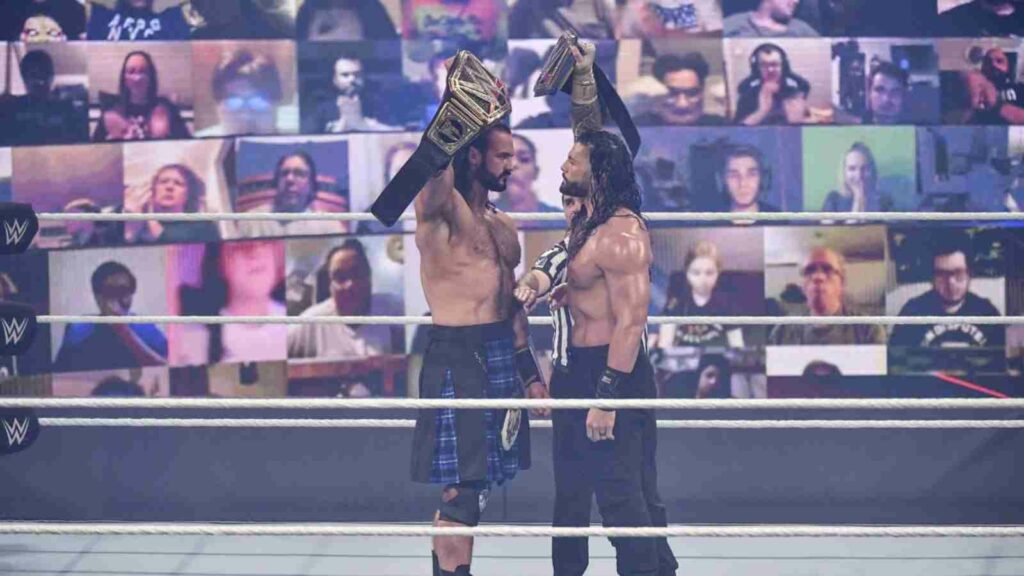 While Speaking on the busted open podcast recently, Mark Henry talked about the animosity between Roman Reigns and Drew McIntyre. He added that authenticity in a show is always preferable, and Drew McIntyre's situation is the rawest in this instance. Henry claimed that McIntyre did not have the opportunity to defend his championship in front of supporters, unlike the other champions who did so during the COVID pandemic. McIntyre's claim that Roman does not deserve the championships since he does not defend them at certain Live events is valid, according to Henry, and Drew would have absolutely defended them.
During a recent Live event show in Quebec, McIntyre, while making his entrance had some warning to give for the Tribal Chief Roman Reigns. Drew said that after this Friday's brawl, it's time for Roman to acknowledge that he hasn't faced anyone of McIntyre's Caliber and at Clash of Castle he will definitely beat Roman and win the Championship.
"Roman [Reigns] after Friday, it's time to acknowledge that you've never faced anyone like this Drew McIntyre and it's time to face the fact, at Cardiff, Clash at the Castle, your a** and those titles belong to me."
Clash at the castle will take place on 2nd September at Principality Stadium, Cardiff, Wales.
ALSO READ: "I would be game"- When Roman Reigns explained his process of entering into the Hollywood