The Attitude Era will remain arguably the most memorable period of professional wrestling. WWE switched to edgier content in order to compete with WCW during the infamous Monday Night Wars. As a result, fans would witness a move towards vulgar and unhinged segments on their screens. One of the biggest names to emerge in this era was Triple H.
Recently, a clip showing The Game alongside Degeneration-X making racist comments has been making the rounds online. In the video, Triple H is talking with supposedly Indian-origin men, calling them Pakistani. Moreover, he mocks them by speaking with a stereotypical accent. In one of the incidents, Hunter trolls a Sikh man by asking him whether he keeps a snake in his turban.
The WWE Universe online couldn't believe that the product allowed such blatant racism on screen. But DX was notoriously known for their mischievous segments in the late 1990s. In fact, Triple H and the rest of the faction once came out dressed as The Rock and the Nation of Domination during their rivalry. Furthermore, the Attitude Era saw similar instances from the likes of Dwayne Johnson and the Vince McMahon, as well.
Despite the offensive promos, WWE was able to defeat WCW in the ratings due to their switch to such content. Triple H had risen in prominence during the era, winning King Of The Ring and capturing the WWF Championship. In fact, many claim that this was one of HHH's best runs of his career.
Related: World's renowned singer Cardi B shockingly reveals scrapping WWE legend Triple H's name from her popular song "Hot Shit"
Wrestling Fans go berserk after clip of Triple H's racist comments towards India and Pakistan goes viral
WWE CCO Triple H was one of the significant figures of the Attitude Era. The King of Kings created havoc alongside his stable, Degeneration-X, by welcoming the freedom to use edgy content. The video of his racist remarks is exemplary of that. The forementioned clip garnered attention online, with fans in disbelief over the segment. Many were shocked at WWE allowing entire content to be aired.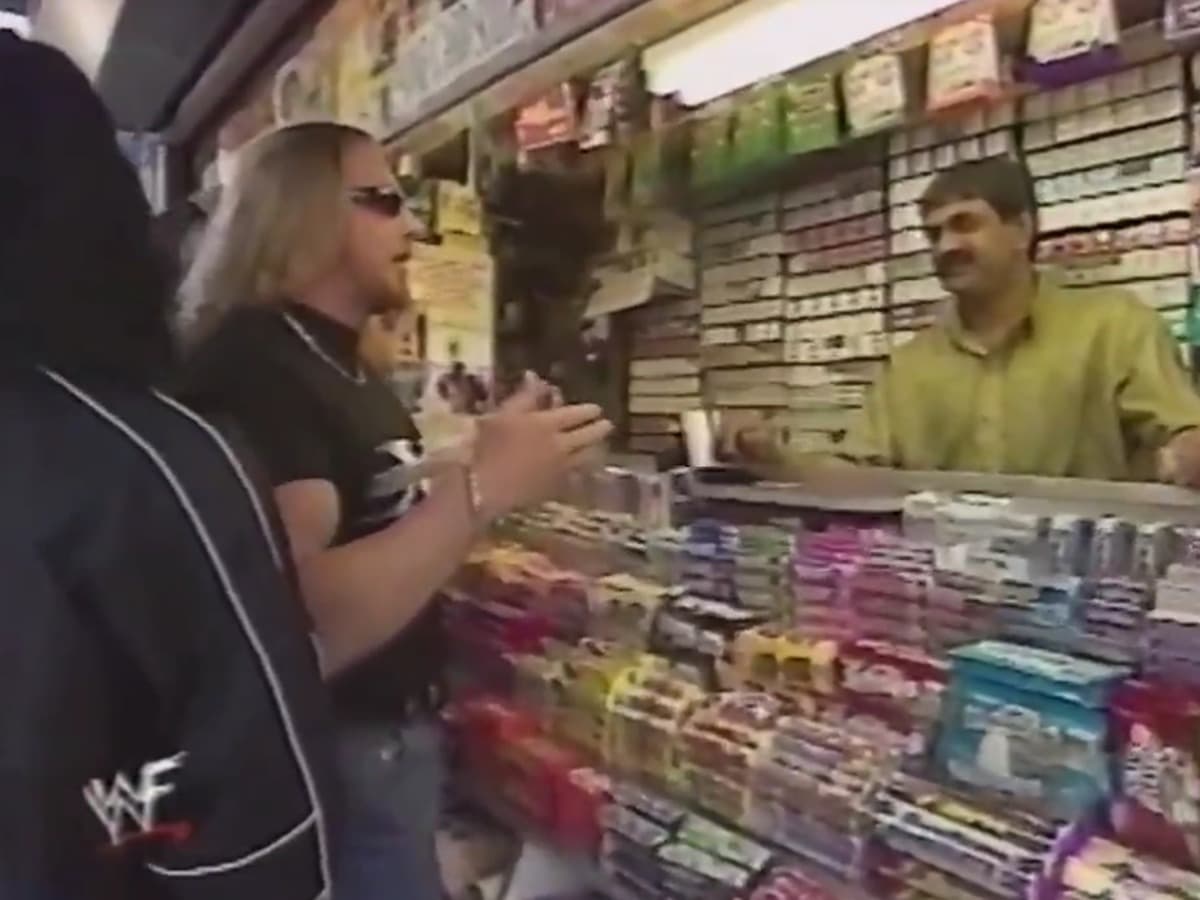 Meanwhile, a few pointed out that the wrestler who once indulged in such racist actions is now the Head of Creative for the business. A select section made hilarious jokes about Vince McMahon and the writers as well. Here are some of the comments online:
This wouldn't be Triple H's last involvement in similar angles. Later, he subtly made racist remarks while feuding with Booker T in 2003. However, WWE did not shy away from disapproving these storylines, claiming it was all for "entertainment" purposes. Obviously, nowadays it is rare to see such content displayed on-screen, as they shifted to a PG rating almost fifteen years ago.
In case you missed it: