Ricochet is one of the best high-flying wrestlers in the world today. Despite being an excellent in-ring athlete and performer, he never reached the main event status in WWE. Even in NXT, the NXT world title always eluded him. Talking about Ricochet's run in WWE, Dutch Mantell, former Zeb Colter, shared his opinion on what is stopping him from getting his due push.
On his podcast, Story Time with Dutch Mantell, the former WWE manager talked about the importance of mic skills and personality in the business and took the example of Ricochet to make his point. Mantell said, "You can't just be pushed on wrestling ability alone. Look at Ricochet. Ricochet's probably the best. Some of the stuff he does is literally flawless, but he couldn't draw you a dime because he can't talk. People don't really connect to him. They connect to his wrestling, but personally, there's something missing there. If he could talk, he'd be a main-event guy."
Dutch Mantell is better known to the WWE Universe as Zeb Colter. He is the former manager of The Real Americans comprising Jack Swagger (Jake Hager) and Antonio Cesaro (Claudio Castagnoli). He was released from WWE in 2016. After that, Mantell was part of the creative team of Impact Wrestling in 2017. However, after a year, he was released from there as well.
Related: Who is Ricochet girlfriend Samantha Irvin and how did they meet?
Ricochet's recent run on SmackDown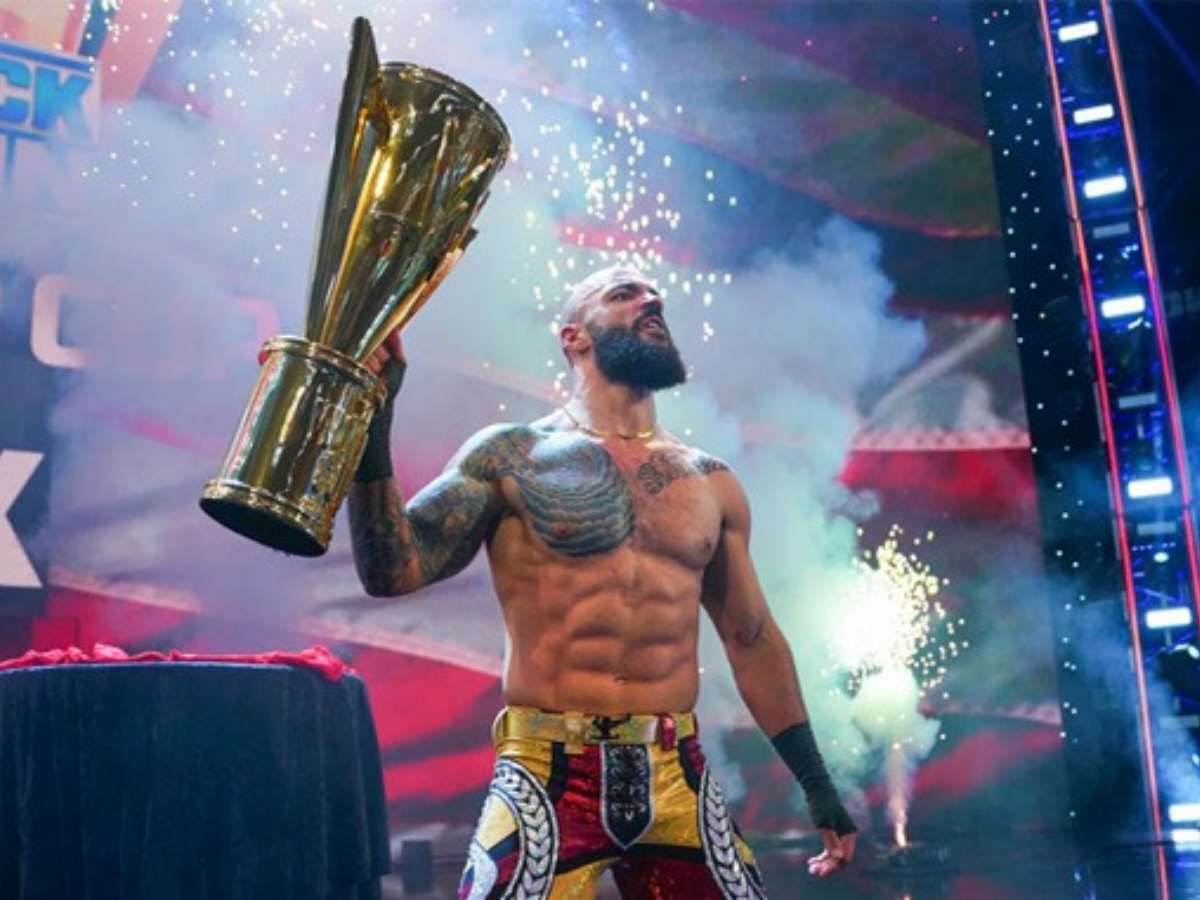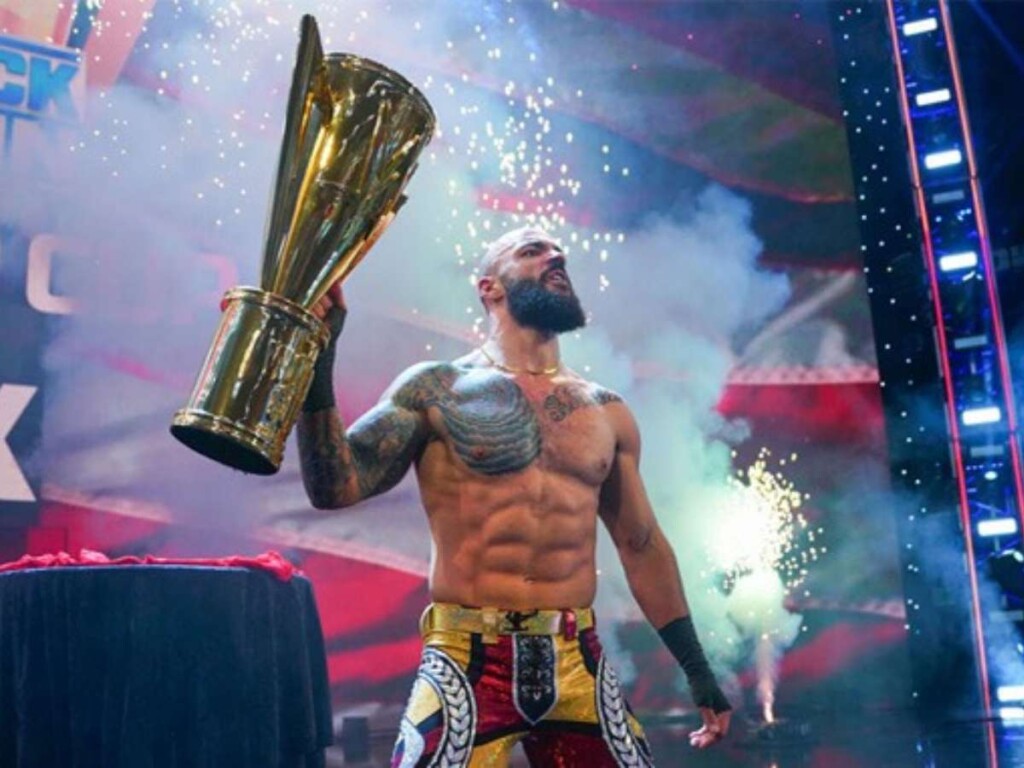 When Triple H took control of the creative in July last year, the fans expected a push for all the former NXT superstars who had been left high and dry on the main roster. Ricochet is one such name who was not getting enough weekly TV time in a Vince McMahon-run WWE. From July on, the WWE Universe saw the former NXT North American champion's true potential as he appeared in longer matches and was featured more prominently on SmackDown. 
Although he is still not a main event star, Ricochet is a consistent feature in the mid-card, often competing for the Intercontinental championship. He also won the SmackDown World Cup in December, defeating Mustafa Ali, Braun Strowman, and Santos Escobar in the tournament. After winning the Cup, the One and Only earned an Intercontinental title shot against Gunther, which he lost. As Mantel said, if Ricochet works hard on his mic skills, he could be one of the top guys in the company in years to come.
In case you missed it!