Prior to WrestleMania 39, NXT Stand & Deliver PLE is also set to go down during the same weekend. The match card is well stacked with big title matches and a great feud as well. The long-term Johnny Gargano vs. Grayson Waller feud is expected to be concluded this Saturday. Waller has ridiculed Johnny Wrestling to a point that has forced him to throw a challenge for an Unsanctioned match at Stand & Deliver.
On the go-home episode of NXT this Tuesday, Grayson Waller appeared to apparently sign the contract for an Unsanctioned match against Johnny Gargano this Saturday. However, he started talking about Gargano, also calling him Mr. NXT. Waller continued insulting Johnny Wrestling until his music hit. There were security guards all around the ring, as Gargano was not allowed to enter.
Nonetheless, it was revealed that Johnny Wrestling had disguised himself as a cameraman, and a brawl erupted between him and Grayson. The brawl showed no signs of stopping, as the show closed with Gargano getting busted open. After NXT went off-air, Waller took to Twitter to announce that he signed the Unsanctioned contract.
He also shared a message with Johnny Wrestling, warning him about Stand and Deliver. Waller stated, "this is the biggest mistake you've ever made in your life. Just like tonight, Saturday, your blood will be on my hands". The Australian Wrestler also shared a picture on Twitter last week wearing a T-shirt with Candice LeRae (Gargano's wife) printed on it.
Related: Grayson Waller scoffs Johnny Gargano and his family again
How Johnny Gargano vs. Grayson Waller feud led to an Unsanctioned match?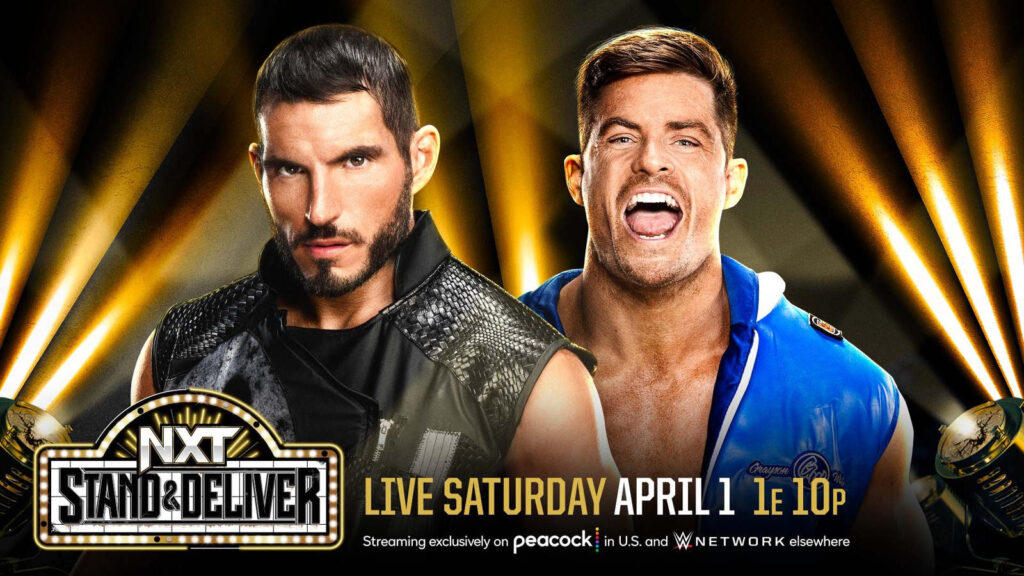 The Johnny Gargano vs. Grayson Waller feud has managed to be compelling ever since Johnny Wrestling made his NXT return in March. However, the beginning of the feud dates back over 15 months ago. Prior to his departure from NXT, Gargano was brutally attacked by Waller in December 2021.
At NXT Roadblock this year, Johnny Wrestling returned to seek retribution against Grayson. However, a week later, Gargano got attacked in front of his wife when Waller invaded his home. Last week, Gargano proposed an Unsanctioned match against Waller at Stand & Deliver.
However, Waller delayed the acceptance for one more week, putting the condition that Gargano be taken out of the arena. Following the signing of the contract this week, the Unsanctioned match is now official. It remains to be seen how Johnny Wrestling responds to the dirty tactics of Waller at NXT Stand & Deliver.
In case you missed it: