WrestleMania 39 is just around the corner, and more rumours and reports have started circulating wildly. Edge vs. Finn Balor is set to take place inside the Hell in a Cell. The match carries a great long-term rivalry behind it and promises to be brutal. To raise the stakes, WWE recently teased Balor will be bringing inside the Cell his alter ego, The Demon. Apart from Demon Balor, The Rated "R" Superstar is also speculated to enter alongside The Brood members, Christian Cage, and Gangrel.
To fuel the speculation, a recent report suggested that Gangrel would be making his entrance alongside Edge. The former Brood leader will reportedly be accompanying the Rated "R" Superstar during a Gothic entrance. However, The Brood would still be incomplete without a certain member from the faction, who is currently signed to AEW.
Nonetheless, according to another recent report, the third Brood member, Christian Cage, could appear at WrestleMania. The report stated that WWE is interested in bringing Christian back to accompany Edge at the Show of Shows. It is also reported that Tony Khan has approved Christian's appearance at WWE's biggest event of the year.
However, the report concluded by making it clear that it's not a confirmation of Christian Cage's appearance at the Showcase of the Immortals. The sources only provided that AEW owner Tony Khan would allow Christian to make a one-off WWE appearance. Moreover, it would be a treat for the fans to see Edge and Christian together on the Grandest Stage.
Related: Report: Edge will be joined by a former Brood member at WrestleMania
The potential of Edge vs. Finn Balor match with Christian Cage in it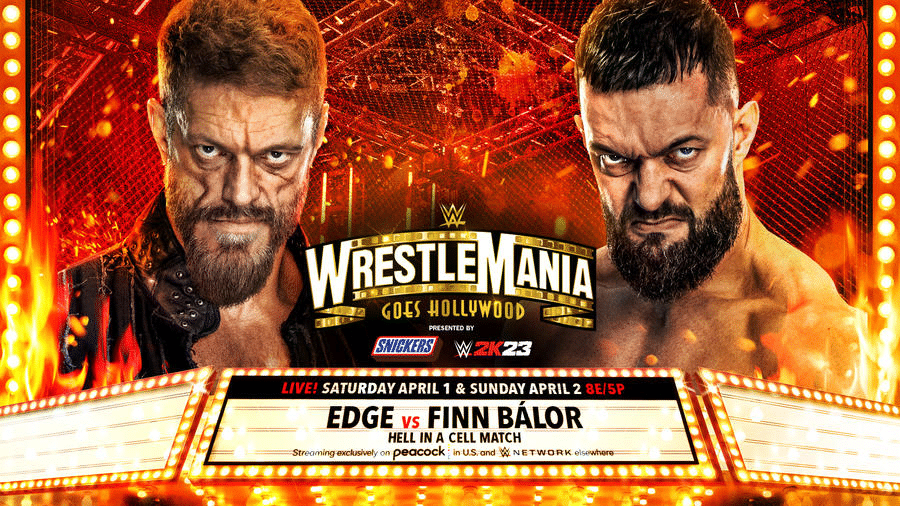 Edge vs. Finn Balor inside Hell in a Cell is one of the most anticipated battles at WrestleMania 39. The long-term feud between the Rated "R" Superstar and The Judgment Day faction has culminated in a brutal conclusion.
Both Edge and Balor are great storytellers and have the potential to make the match memorable. However, more tools have been added to make the match more eventful. Balor recently teased that he will be entering the Cell in his Demon persona, perhaps alongside Damian Priest.
To even the odds against The Judgment Day, Edge might be getting an assist from his old allies in The Brood. Hence, watching Edge enter in Gothic style alongside Gangrel and Christian Cage after more than two decades would be a definitive WrestleMania moment.
In case you missed it: