Hornswoggle has been a part of the WWE company for over a decade. Best known for his comic reliefs in the company, the WWE superstar has been associated with the company since 2004. He won the Cruiserweight Championship and is currently working in AEW. he is well known in WWE industry for his multiple appearances.
WWE is known for its versatile actors that run the company. From action packed superstars to the fun bringers, WWE has a complete package of superstars. This makes it possible for the company to work at this level and maintain the audience number in the shows. With Triple H taking control of the control team, the entertainment is going to double itself.
RELATED – "That's who I am" When Brock Lesnar explained Stone Cold Steve Austin why he DESPISES people
Hornswoggle imitates Brock Lesnar in a viral video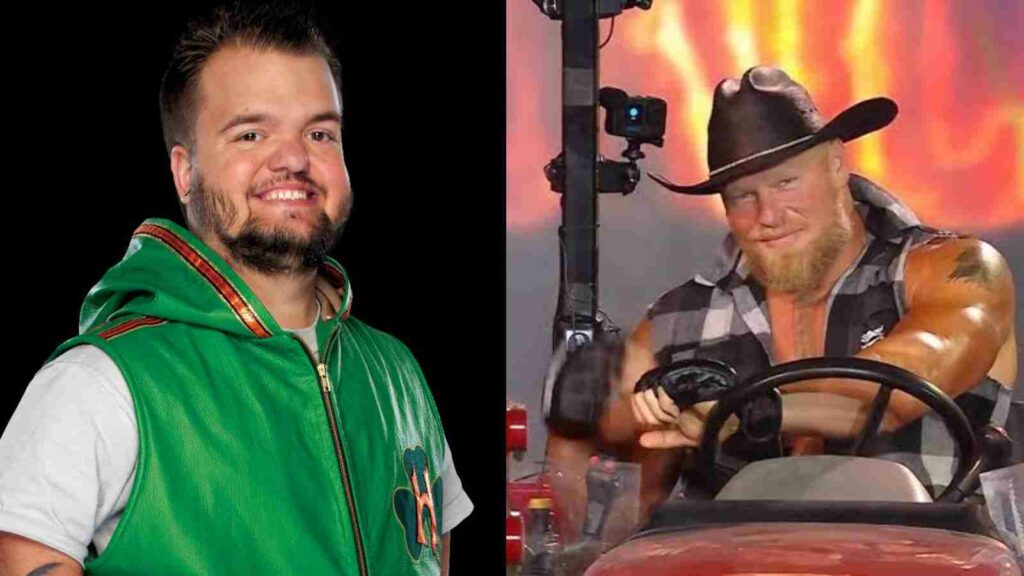 The former WWE Superstar recently went viral on a video clip where he is imitating the legendary entry of Brock Lesnar. The SummerSlam of 2022 was iconic in a way it presented before the audience an excellent entry. Hornswoggle's clip was highly appreciated by the viewers who had a fun time enjoying the same. The video can be seen by clicking on the link .
Brock Lesnar took the maximum advantage of his entry vehicle – tractor during the match against Roman Reigns. Roman Reigns has been the WWE Undisputed Universal Champion and Brock and he met at the event to break his continuing streak but he failed. Roman Reigns was able to retain his title at the event and stay as the Champion.
The match was worth watching since the two have met on multiple occasions and this was the last time they would face each other. The most astonishing moment of the match and the event was when Brock Lesnar lifted up the WWE ring with his tractor. The event left the WWE Universe in awe and with a topic to discuss for the next week.
ALSO READ – "I didn't know what to do"- Randy Orton's reaction when Former RAW Women's Champion showed him an explicit video