Jade Cargill piqued headlines when she was officially announced as WWE's newest signee last afternoon. Although the rumors were there, given that it's now done and dusted, it just seems unreal. The 31-year-old was the top asset for the AEW Women's Division until she was there. However, once her contract expired, she decided to switch over to the big leagues.
As a result, she landed a multi-year agreement with WWE. That makes her the second major AEW name to jump ship to WWE after Cody Rhodes. Hours after ESPN originally broke the news of Jade's signing, the news outlets reached out to her to capture the former TBS Champion's reaction.
Speaking on The Ringer Wrestling Show podcast, Jade Cargill described getting a WWE contract as the mission she always wanted to accomplish. Moreover, she also called the situation a fit shoe and expressed her excitement to begin her new journey.
"I feel like I was just in preparation for the grand stage. I felt like this was always the mission. I felt like the shoe fit. I felt like this was gonna happen, honestly this is all expected so I'm excited to be here," said Jade on how she feels after signing with WWE.
She also credited Cody Rhodes for being an exceptional companion. Moreover, Cargill lauded The American Nightmare as a stellar athlete, and she sees the same for her. Jade iterated that Rhodes was one of the key people who propelled her decision to ink a deal with WWE, and it made the choice quite simple. She has also trained at Cody's Nightmare Factory.
Related: Former AEW Champion Jade Cargill officially signs multi-year contract with WWE
Tony Khan breaks silence on Jade Cargill's AEW departure
Needless to say, as much as Jade Cargill is a huge gain for WWE, it's a kick in the face for AEW. She was their one of the few homegrown talents who genuinely oozed charisma. Given the shambolic state of the women's roster in the Tony Khan-owned promotion, letting Jade Cargill depart from AEW might hurt them in the future. Khan has already seen what Cody Rhodes has accomplished in WWE ever since making the jump.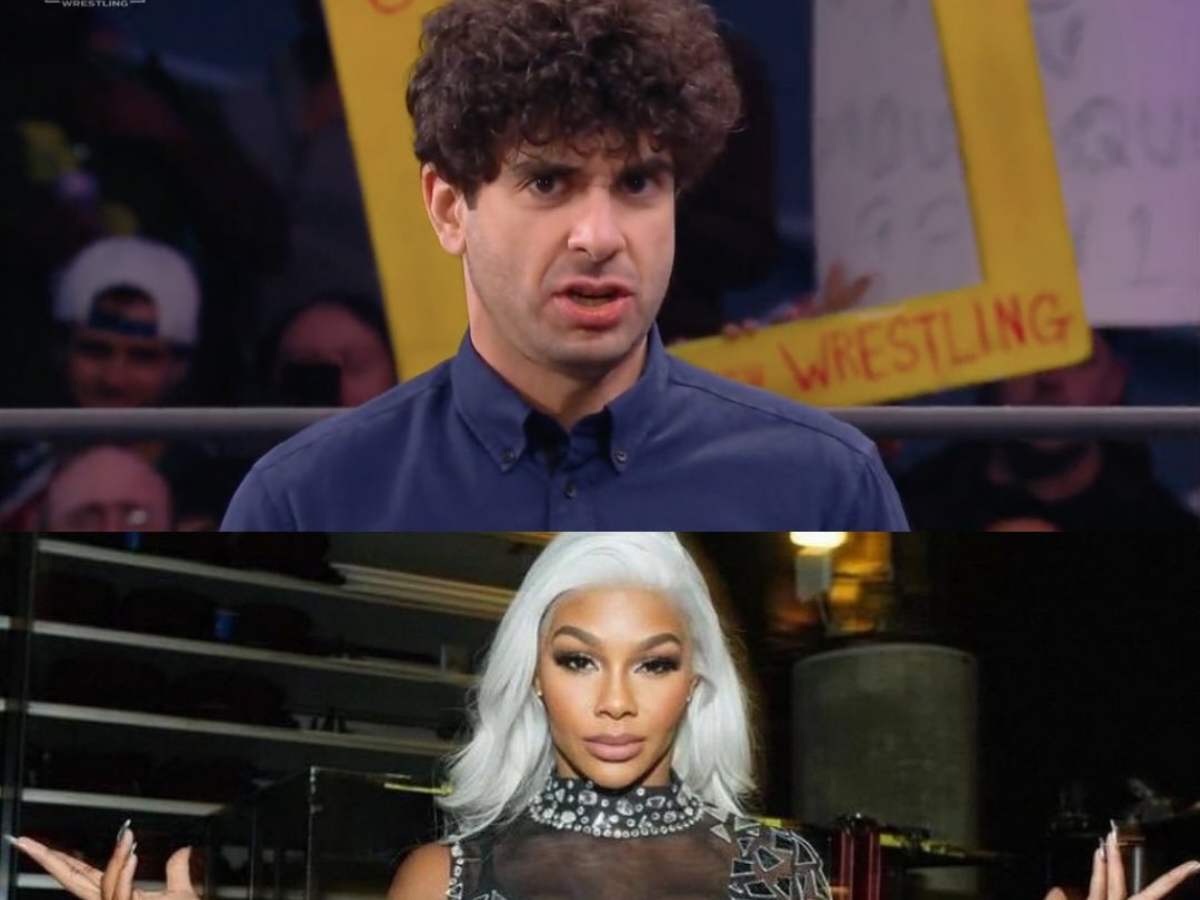 Probably, it's now time for Jade Cargill to make a splash. Tony Khan was asked about Jade Cargill's AEW exit during WrestleDream's media call. The AEW President relayed the fact that he had nothing but respect for Jade. Tony wished his former employee the absolute best for her future. "She's had a great run with us and has a great career, I'm sure, in front of her. Wishing her the best in the future," he said.
Jade Cargill was prominently featured in high-profile matches during her time with AEW. Her absolutely jacked physique made Cargill the standout female performer from the lot. Given that she's now starting with WWE, there is a plethora of dream matches she could have with the likes of Bianca Belair, Charlotte Flair, Rhea Ripley and many more.
In case you missed it: