WWE earns millions of dollars from merchandise sales each year. Fans worldwide love to buy any item that features their favorite WWE superstar or icon. A watch, poster, t-shirt, or even an alarm clock featuring the likes of John Cena, Roman Reigns or The Rock is of great significance to any fan.
John Cena and The Rock are considered two of the greatest superstars that WWE has ever produced. They have sold a huge number of merchandise over the last 20 years. Trading cards are another item in high demand among WWE fans. Young fans collect these cards and exchange them with friends.
Wrestling Observer Newsletter reported a record-breaking 2022 Panini Black Prizm WWE trading card of John Cena sold for $17,100. This became the highest-selling wrestling trading card of all time. The previous record was held by a card of The Rock which earned $12,600.
John Cena has surpassed The Rock and achieved this milestone despite being away from WWE. On the other hand, Cody Rhodes, Judgment Day, The Bloodline, and LWO are among the highest merchandise sellers in WWE. While in AEW, FTR, CM Punk, and The Elite are the top sellers.
The return of CM Punk, the rise of AEW, and The Bloodline's storyline have renewed the interests of lapsed pro-wrestling fans in recent times. Many of them believe that pro wrestling is regaining the groove that it had during The Attitude Era and The Ruthless Aggression Era. With each passing week, more and more fans are eagerly coming back to watch the product.
Related: Dwayne Johnson confirms his most anticipated return to the Fast and Furious franchise, putting aside his differences with the $225 million worth megastar
A look at the new era in professional wrestling for fans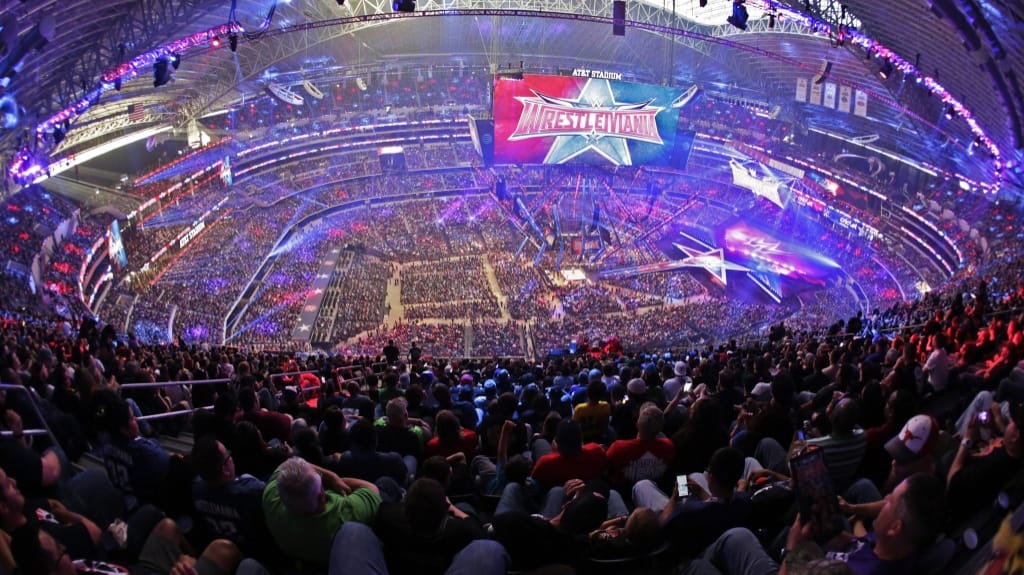 Since the formation of AEW, professional wrestling has changed forever. Fans have a choice for the first time after the monopoly of the WWE for almost two decades. Other than that, multiple other reasons introduced a new era in professional wrestling that has not been seen since the 1990s.
When CM Punk left WWE in 2014, a lot of fans stopped watching the shows. It was because they simply did not like what was on their televisions. The number of fans leaving increased over the next few years due to a lack of creative storylines. This was a result of a lack of competition for WWE. But when AEW made its way and started gaining popularity in 2019 and 2020. As a result, it made WWE improve its product.
The return of CM Punk to pro-wrestling, Cody Rhodes to WWE, and The Bloodline's story were the main reasons for interest rising again among the fans. Moreover, the rise of Sami Zayn and Kevin Owens to the main event of WrestleMania helped the lapsed fans come back.
In case you missed it: